Very Painful This Young Man Was Killed In A Painful Way. He Begged For His Life Before He Was in Kille
Very Painful This Young Man Was Killed In A Painful Way. He Begged For His Life Before He Was in Kille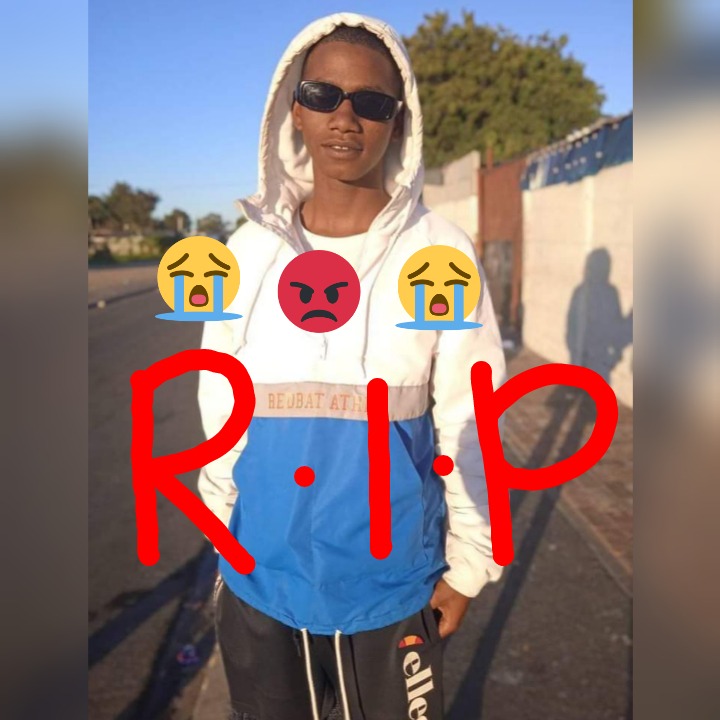 Very Painful: This Young Man Was Killed In A Painful Way. He Begged For His Life Before He Was Killed
https://www.dailyvoice.co.za/news/teens-cry-to-live-slain-pupil-begged-gunman-not-to-shoot-d70b3b25-e8c7-4bf0-bddb-b1cd7caeec0c
https://m.facebook.com/story.php?story_fbid=pfbid0UkppqfsepscULK2jYxa37XYmjfvjrJT6Z82PsYegPznY2JAvxmBixc6Z5KKYzkXHl&id=100070186401049
Mzansi were heartbroken after hearing how this young man begged for his life before a gunman start to shot. According to Daily News, the 18-year-old young man Jade Roberts said this words before he was killed.
With caption: "Don't shoot! I am not a gangster!"
Jade Roberts was shot once in the stomach and twice in the chest while he was on his way to buy a cigarette at a shop. According to Daily News and the father, the suspects have recently been released from prison. He was arrested for murder, then released. The motive of the killing is unknown, as the father believed that he was shooting to prove a point, since he does not know Jade Roberts. The family of Jade Roberts knows the suspect, and they have reported him to the police station, but no arrest have been made so far.
Apparently there have been many cases of shooting, murder and Killing which is happening in Cape Flats. There are lots of young gangsters killing each other and the motives are unknown.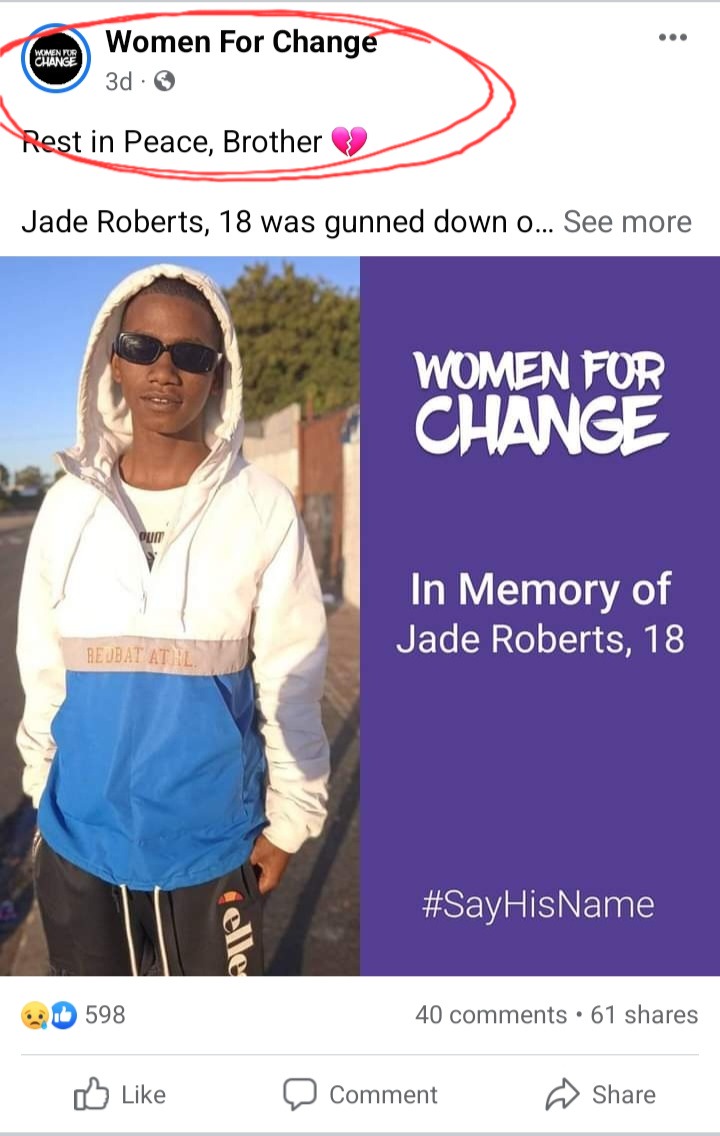 There's always no justice for the coloured youth in South Africa and their deaths are labelled as gang related. Instances they get no justice at all for their relatives, son's, brothers and all young men dying at a young age on the Cape Flats. Even if they are very much innocent, the law just turns a blind eyes. They have to live each day knowing that the killers are still out there free, living his life and still taking the lives of the innocent young men.
May his family heal from this pain. Our sincere condolences to them, may his soul find eternal peace and may his killer get what is coming for him because what you reap you shall sow.
Content created and supplied by: Babe2020 (via Opera News )