TOUCHING|| People shed tears as Mampintsha's son cries in front of his father's obituary
TOUCHING|| People shed tears as Mampintsha's son cries in front of his father's obituary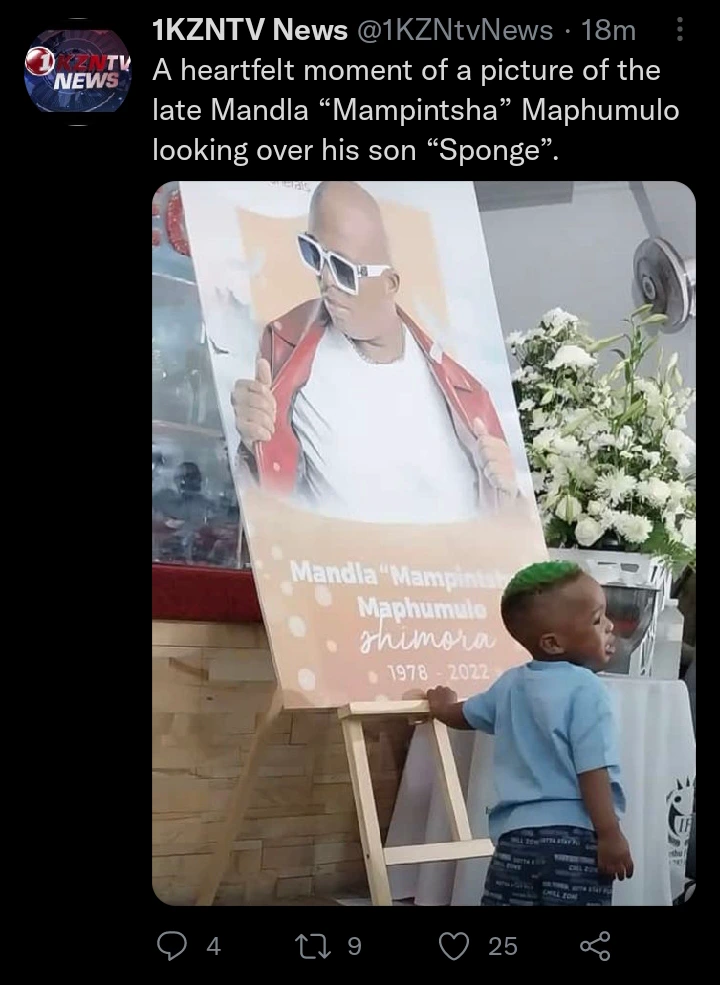 The passing away of the South African legendary artist Mandla Maphumulo Mampintsha has left so many people mourning for the past few days. The family of the deceased particularly have been in a state of emotional trauma since he passed away. According to medical reports, he died of stroke few days after he was taken to the hospital for medical treatment. It was actually so unfortunate but we can't do any other thing. Many people including his fellow artists have paid tribute to him and few also visited his family to console with them.
The burial arrangements is currently ongoing as media reports hold that the final burial rite will be on Friday. The government of the country has also promised the family of Mandla Maphumulo Mampintsha that they will pay half of the funeral bill as a form of condolence.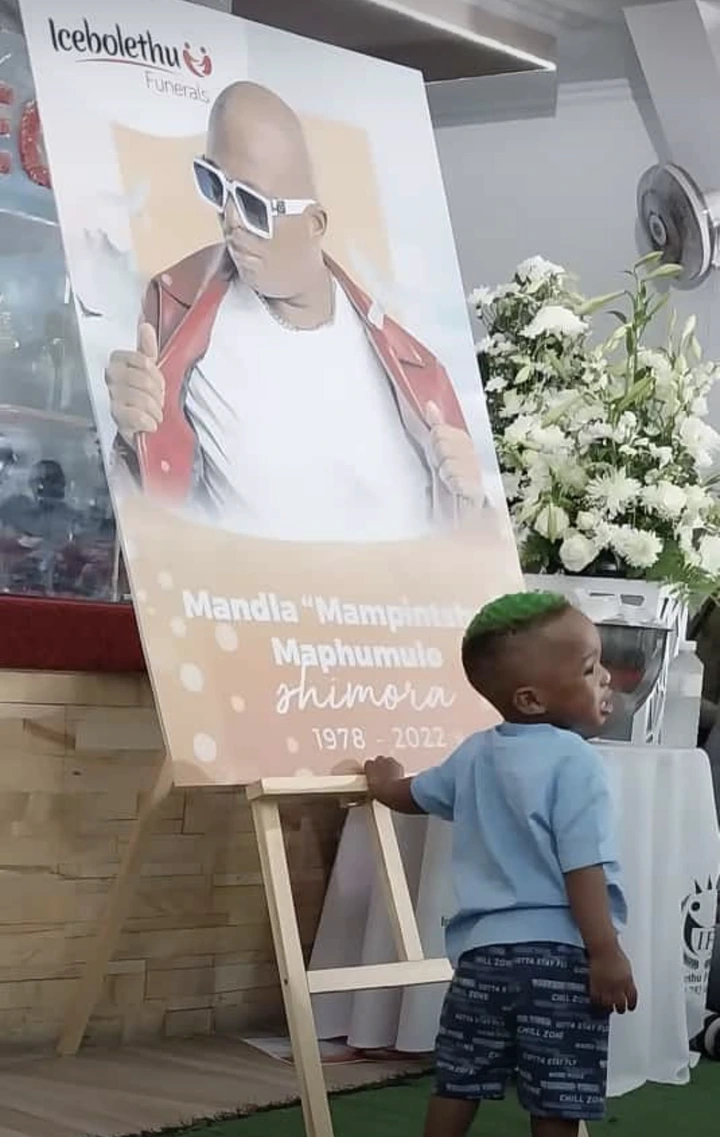 Some of the heartbreaking moment this afternoon that made everyone present at the scene to shed tears was when his son named Sponge stood in front of his obituary and started crying. It was an emotional moment that made everyone to burst into deep cry and mourning. Although he might not know the exact thing going on but as he grows older, he will surely understand everything. We pray to God that for his soul to rest in peace and may he provide another helper to the family.
Do you feel emotional about what the child was seen doing?
Drop your opinions in the comment section and don't forget to share post to families and friends
Source:
A heartfelt moment of a picture of the late Mandla "Mampintsha" Maphumulo looking over his son "Sponge". pic.twitter.com/0px4tRtqpx

— 1KZNTV News (@1KZNtvNews) December 29, 2022
Content created and supplied by: 9jainSA (via Opera News )