The man on the picture died 3 months ago but could be buried because his family can not be foun
The man on the picture died 3 months ago but could be buried because his family can not be foun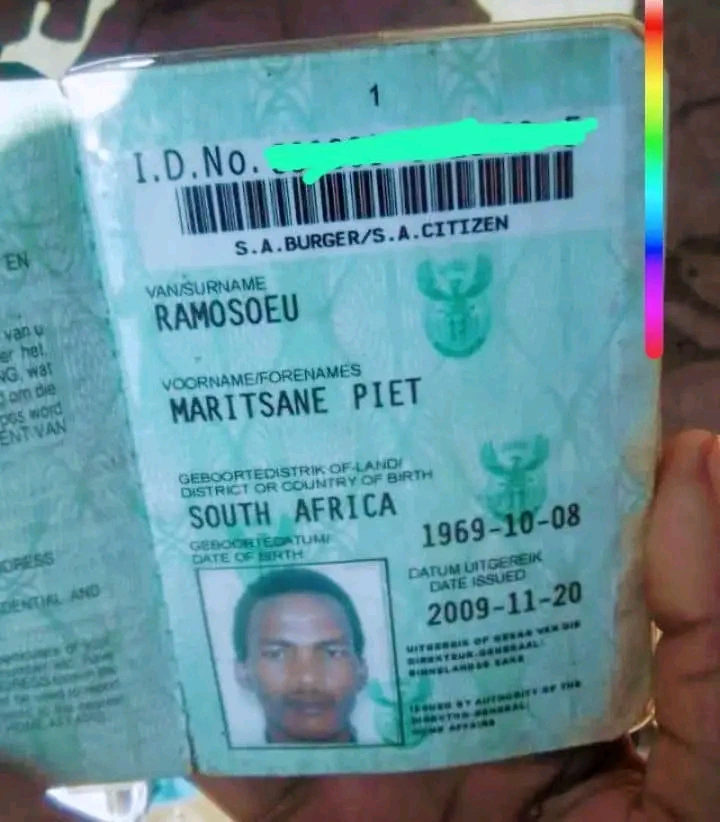 There are people out there who left their homes saying that they are going to look for jobs but even today they haven't Returned. Some of them their family members think some of those people have decided to abandon them because they have found a job or they have found love and their lives because it's known that some people when they find the love they tend to forget about their family members and loved ones and then focus on that person.
But the problem about this whole thing is that some of them left home and didn't say where they are staying and it becomes a problem if something bad happens to them, no one will know who to call because they hardly talk about families or where is their home.
Like this guy who goes by the name of Piet Ramosoue who was a tenant staying at 136 Hlongwane section in Katlehong passed away on 22 July 2022, but his burial had to be delayed because they were trying to locate his family members unfortunately they didn't find any family relatives, but the community members were forced to bury him because he's been in a mortuary for some time now. Below is the full information shared by Bonga the radio presenter from Kasi FM a local radio station in Katlehong.
Today community members gathered to help take Piet to his final resting place. But the painful thing is that not one family member of Piet will be able to attend the funeral, as people failed to find the.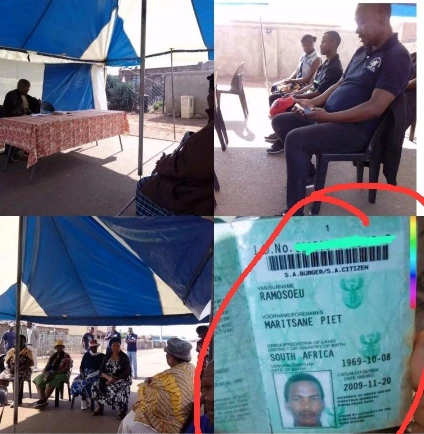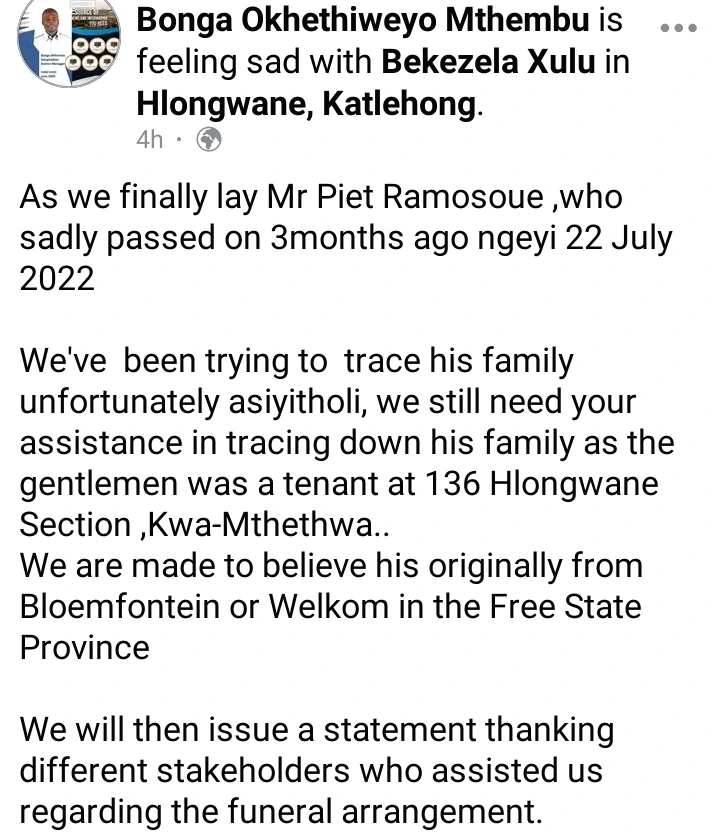 Let's hope Piet's family members will be located. But this should be a lesson to landlords that they should take the important information before accepting someone in their house who wants to rent, even if it is just a contact number and they have to make sure they communicate, to avoid something like this from happening whereby someone dies and they don't know who to call and let them know their family member is more. Below is the picture of Pier, and anyone who recognizes him please help find his family.
Content created and supplied by: KgaogeloEntertainment (via Opera News )