Not Again, Another tavern shooting: 3 Gunmen Shot & Killed 6 People
Not Again, Another tavern shooting: 3 Gunmen Shot & Killed 6 People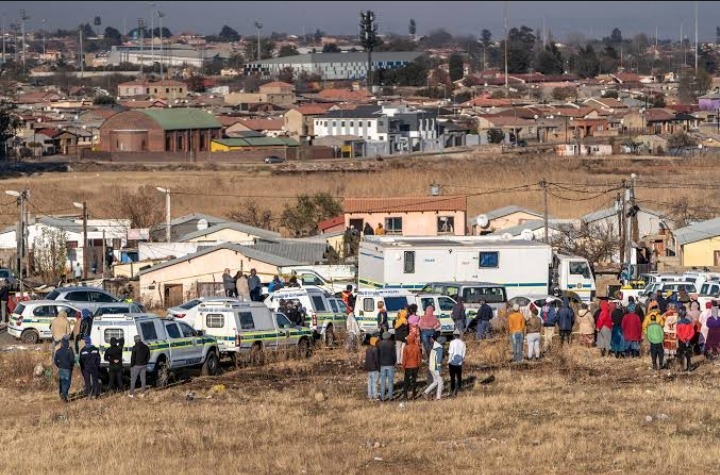 There was another tavern shooting that happened today. Three gunmen opened fire, reports state that six people were shot dead and one was left wounded at Savannah Park in Marianhill Hill, KwaZulu-Natal.
The Secretary that the government is failing to restrain order in this country, which is why people are dying due to this criminality that is happening the sad part is that this is not the first shooting that has happened. It is quite clear that the government is not even considering the fact that the punishment is not good enough issues while criminals do not fear committing crimes such as murder.
If the government was to introduce the death penalty things would be better, as criminals would fear to commit a crime knowing well that they are going to be killed if they are found guilty especially of murder and rape. This calls for a serious discussion between the government bodies of this country so that they can come up with a conclusion which will help in dealing with this crisis that we are faced with.
Many people have been shot and killed and this is not supposed to repeat itself, therefore the government should ensure that whatever punishment that these current criminals will get is going to make others fear committing crime. It is very sad that police are doing everything they can in order to ensure that criminals face consequences, but whenever criminals are arrested they are always given bail when they go to court. This is the main reason why some community members choose to do mob Justice on criminals, as they feel like it is the most effective way of dealing with crime.
The government considers mob Justice unlawful but it seems much more better as criminals fear it due to the fact that they are aware that community members will not let them go if they are caught committing crime.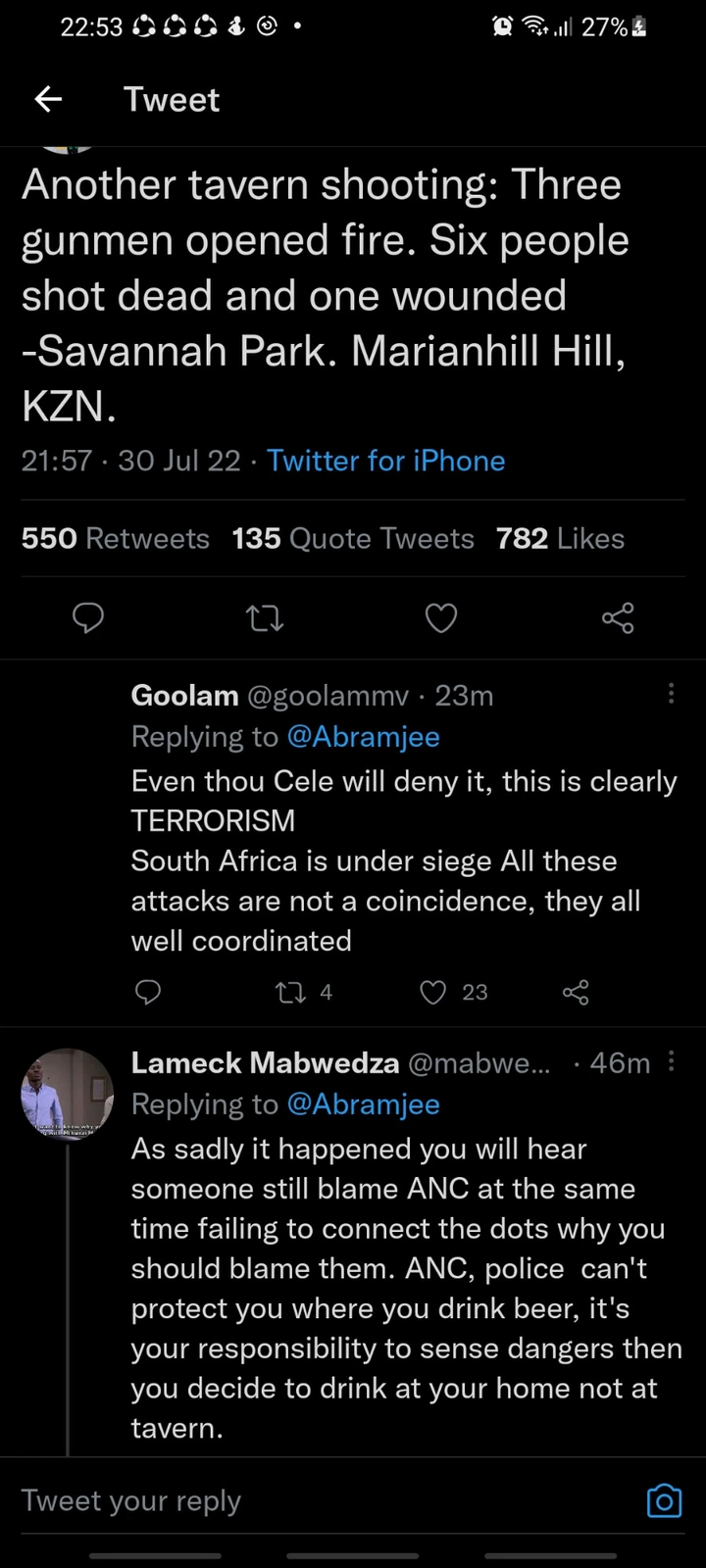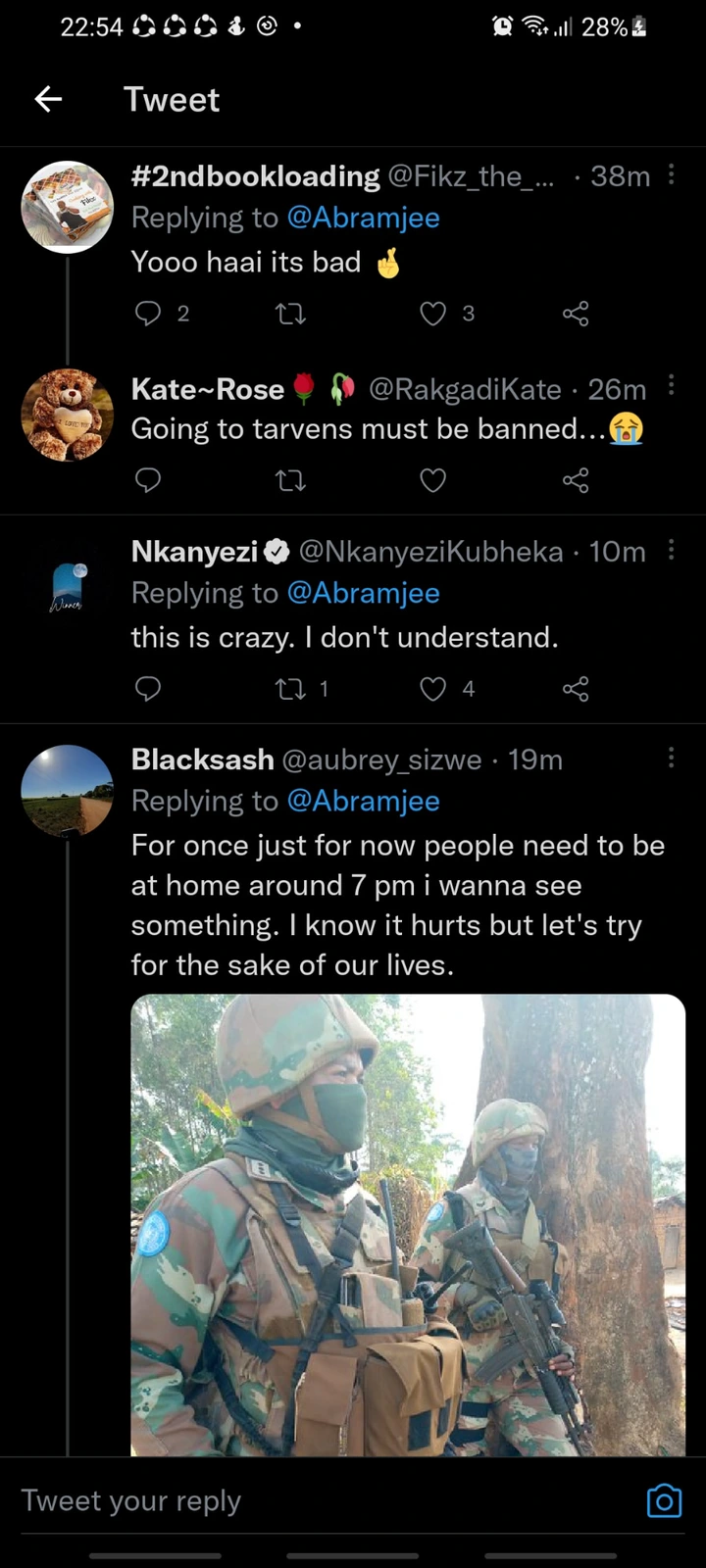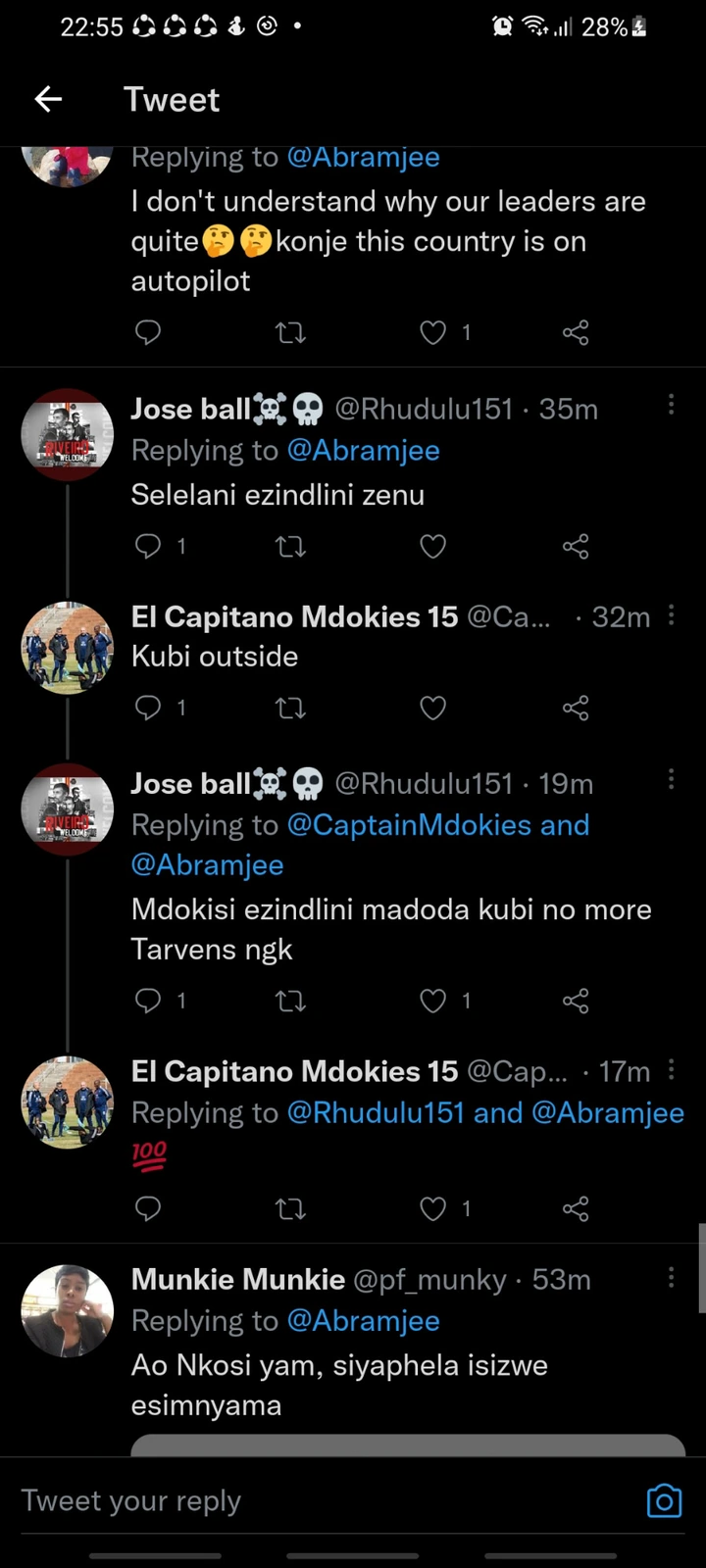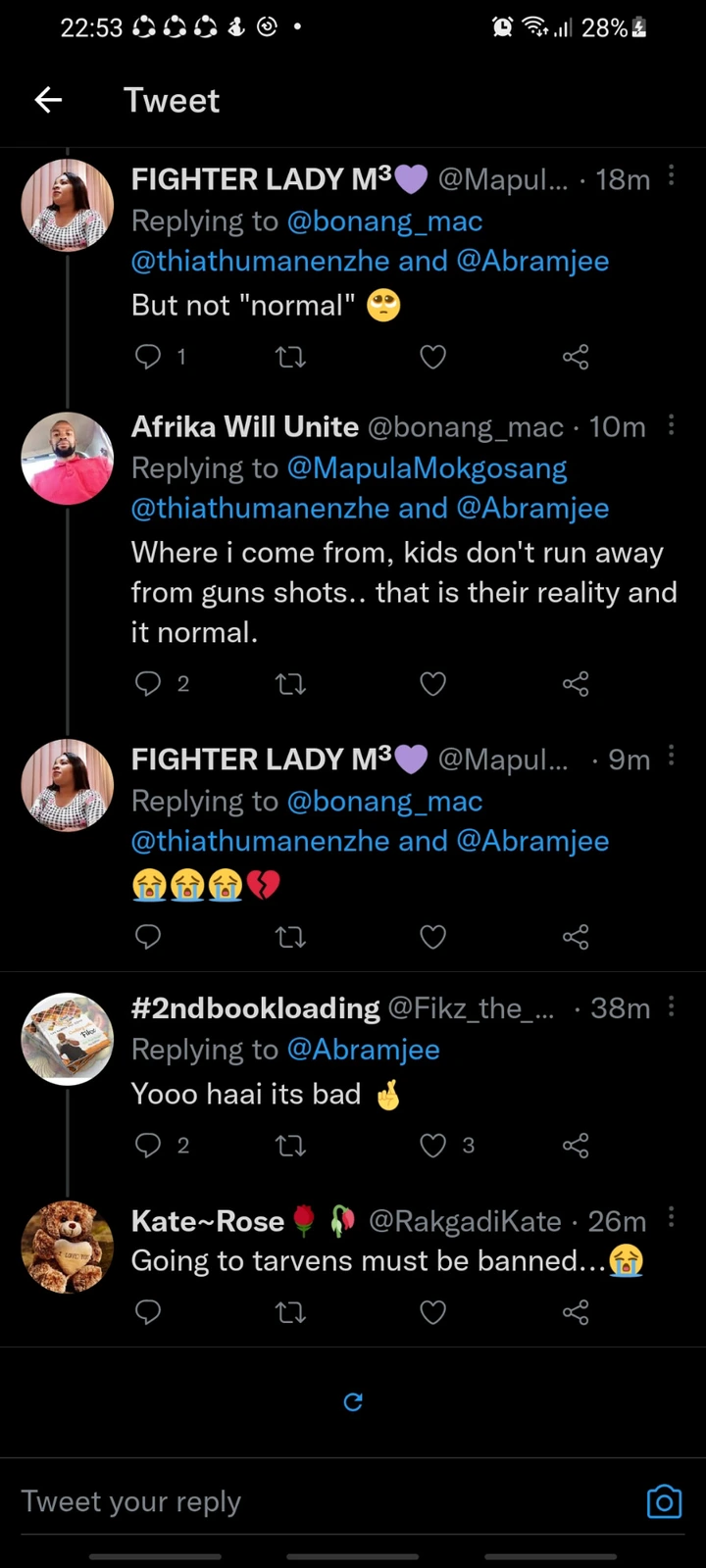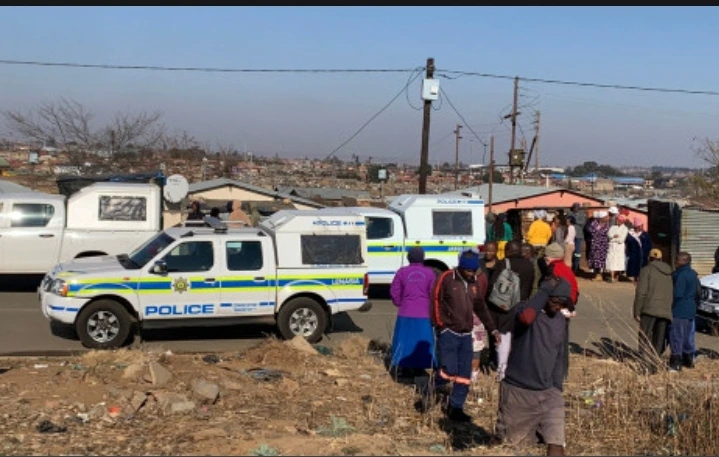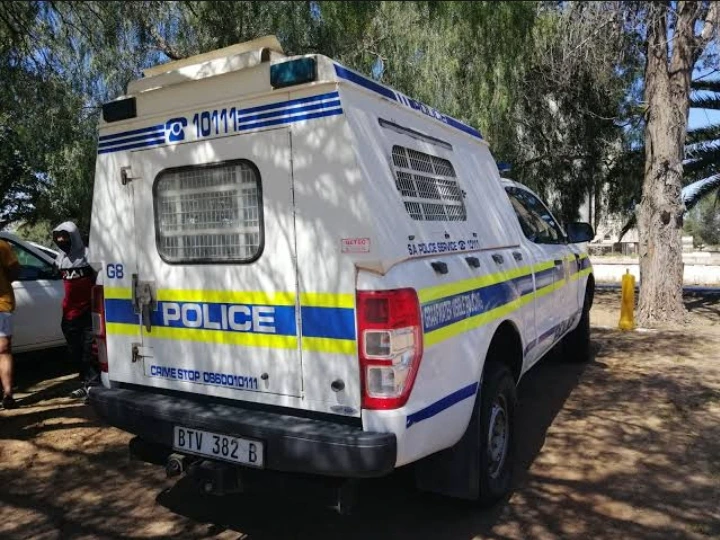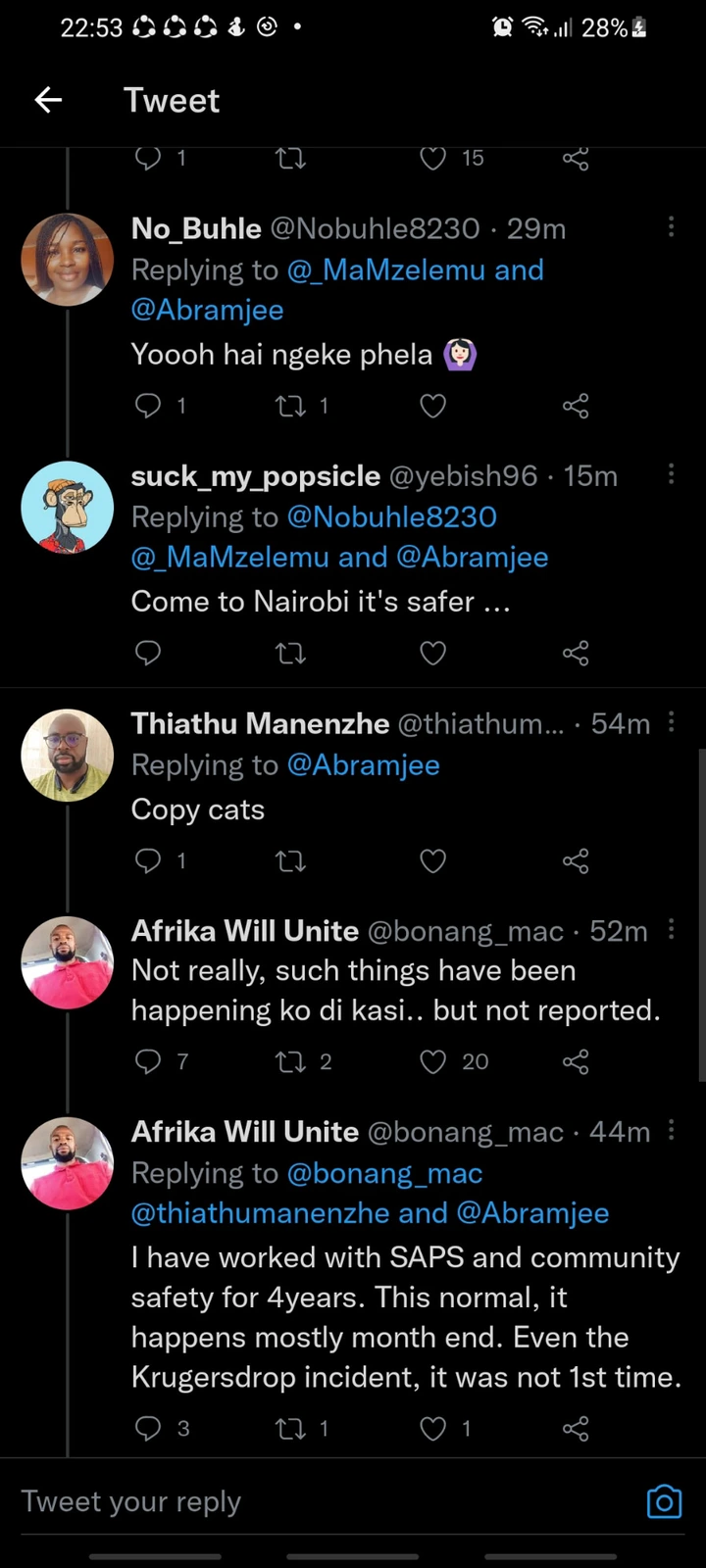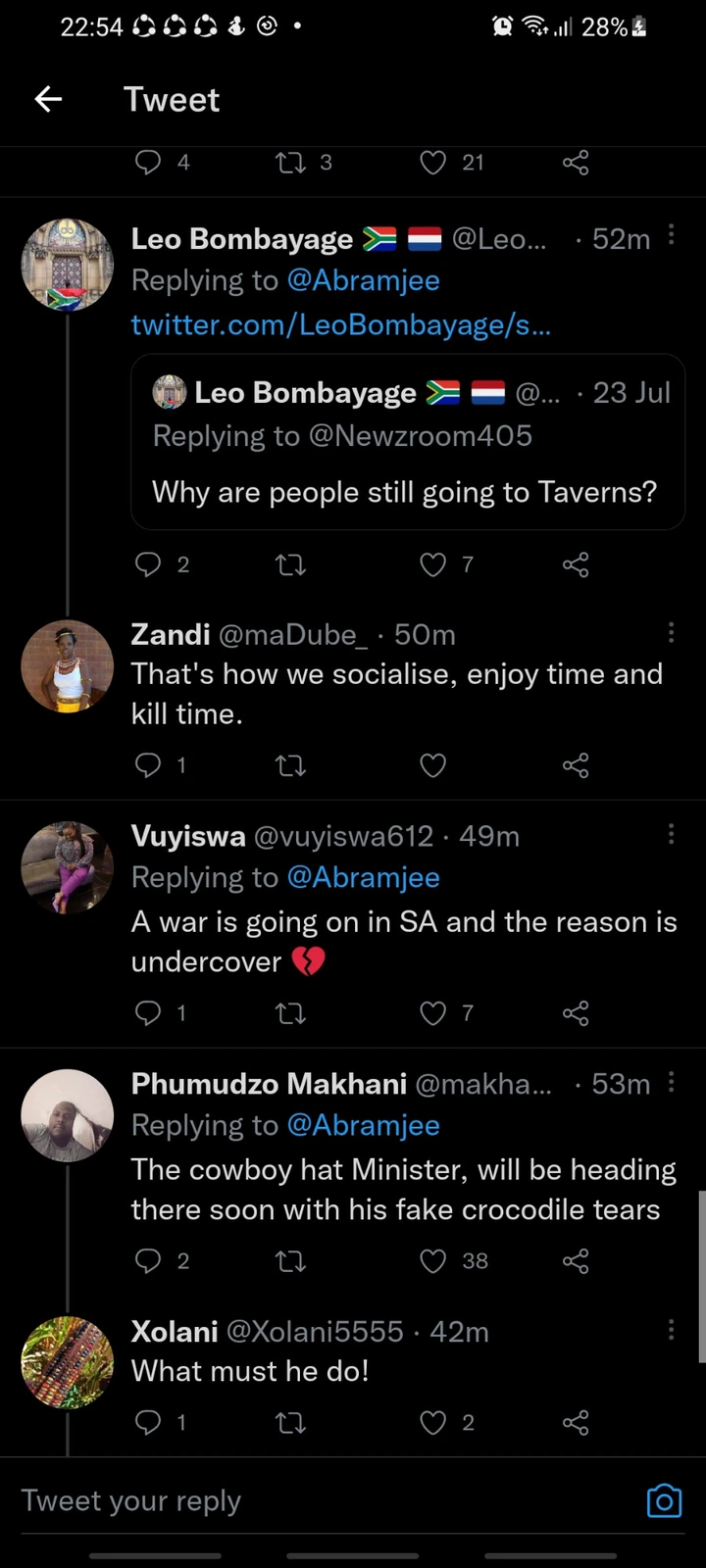 Another tavern shooting: Three gunmen opened fire. Six people shot dead and one wounded -Savannah Park. Marianhill Hill, KZN.

— Yusuf Abramjee (@Abramjee) July 30, 2022
Content created and supplied by: Heist.money (via Opera News )