Is this true?" Big Zulu is destroying the next generation" 
Is this true?" Big Zulu is destroying the next generation"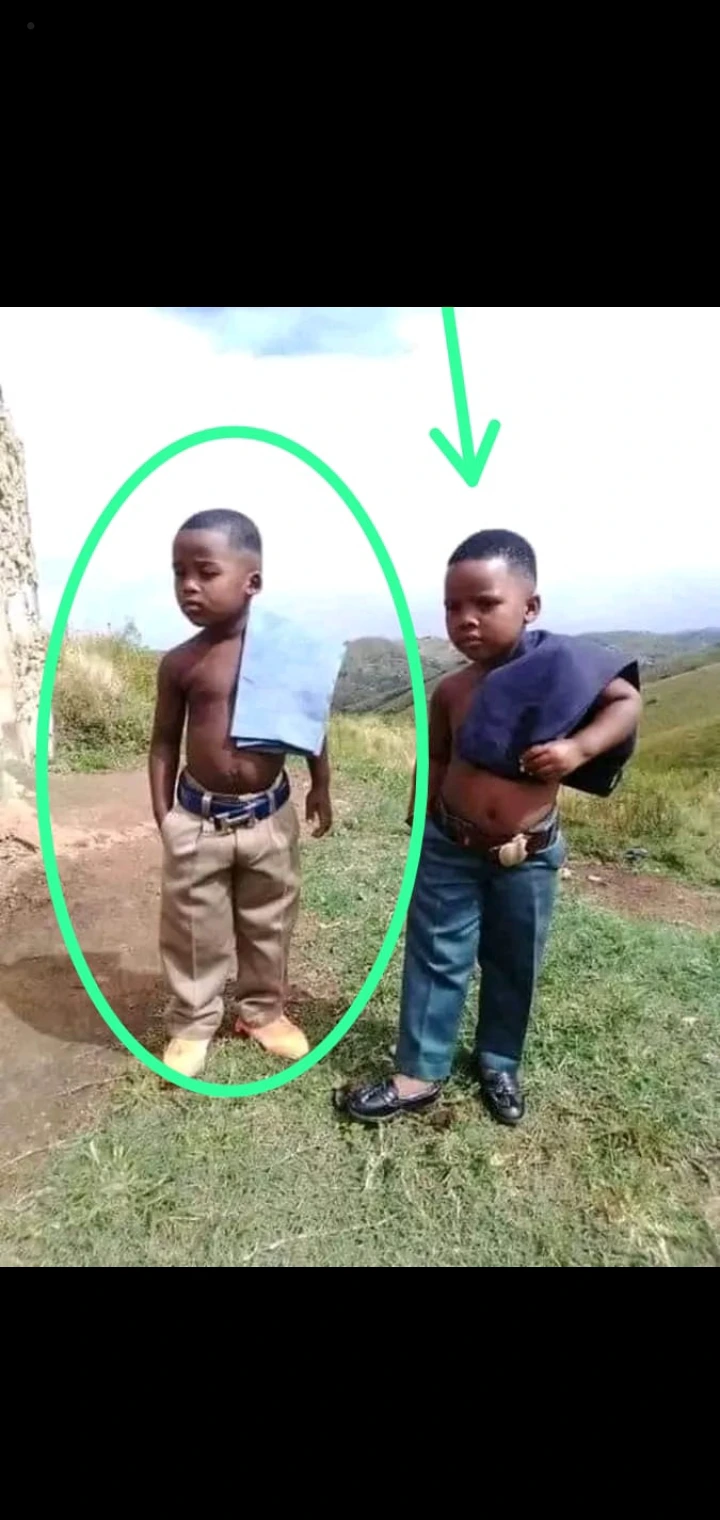 Source: Squad Magazine.
There is no doubt that musicians and actors have a huge influence on the youth of this country. That is why see so many young people dress and act like their favorite celebrities, and that is because their influence on them is huge.
Speaking of celebrities that have a huge influence on the next generation, Big Zulu seems to be one of those celebrities. Big Zulu, real name Siyabonga Nene is a South African rapper, songwriter, and actor. Big Zulu rose to fame after releasing the single called "Donsa Nkabi" in 2016, and from there on he became a household name in South Africa.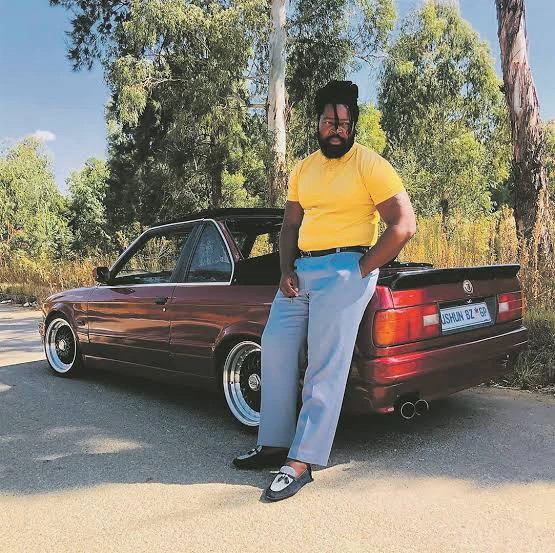 Well, recently a post was made on the Facebook News page called Squad Magazine, and it seems like they criticize Big Zulu's influence on the next generation.
The post had a caption that reads "Big Zulu is destroying the next generation", the caption was accompanied by two little boys dressed the way Big Zulu normally dresses, and they also had their shirts off as well.
Well, looking at the image of the little boys, I'm sure we can all agree that Big Zulu does have some sort of an influence on the boys, but is that influence destroying these children? Well, it seems that there are people that disagree with the statement Squad Magazine made, some had this to say:
"He's actually building a strong one"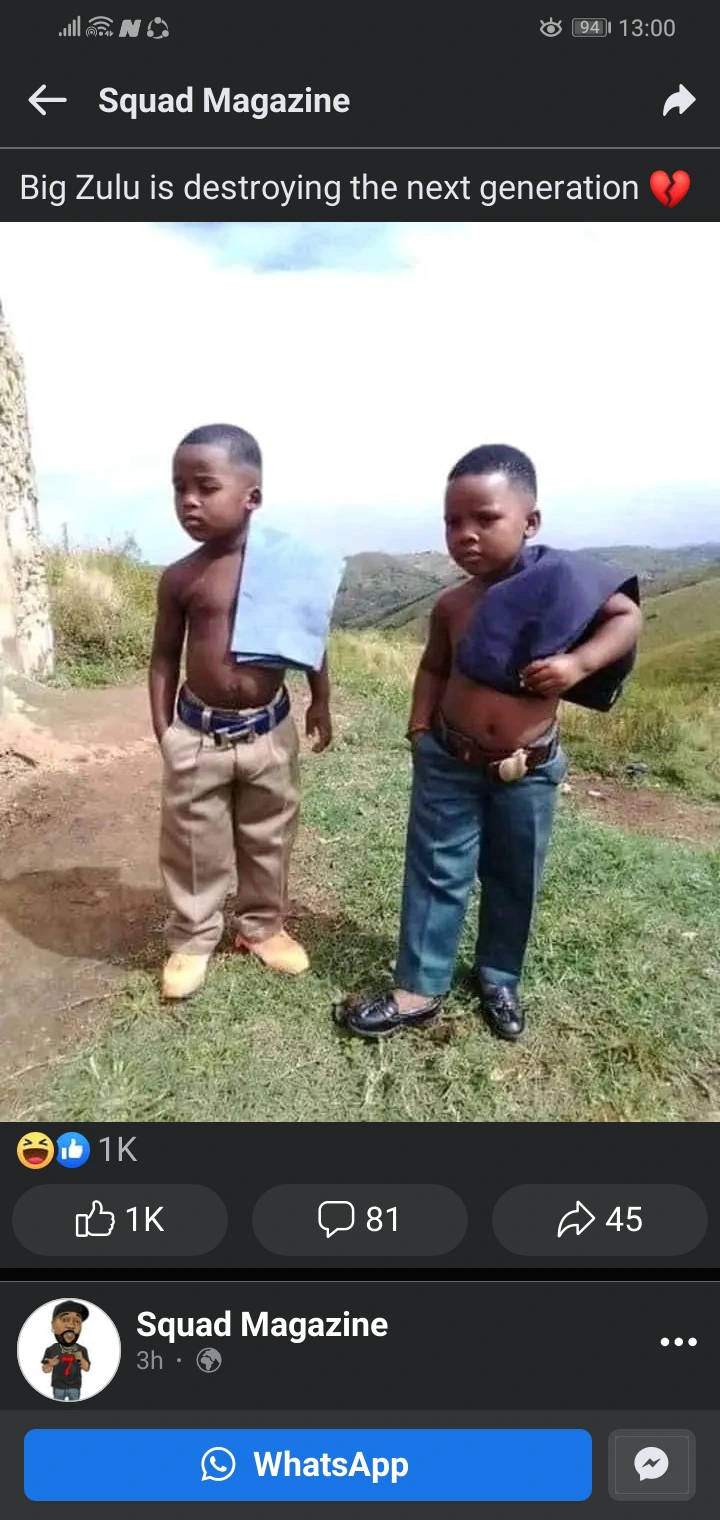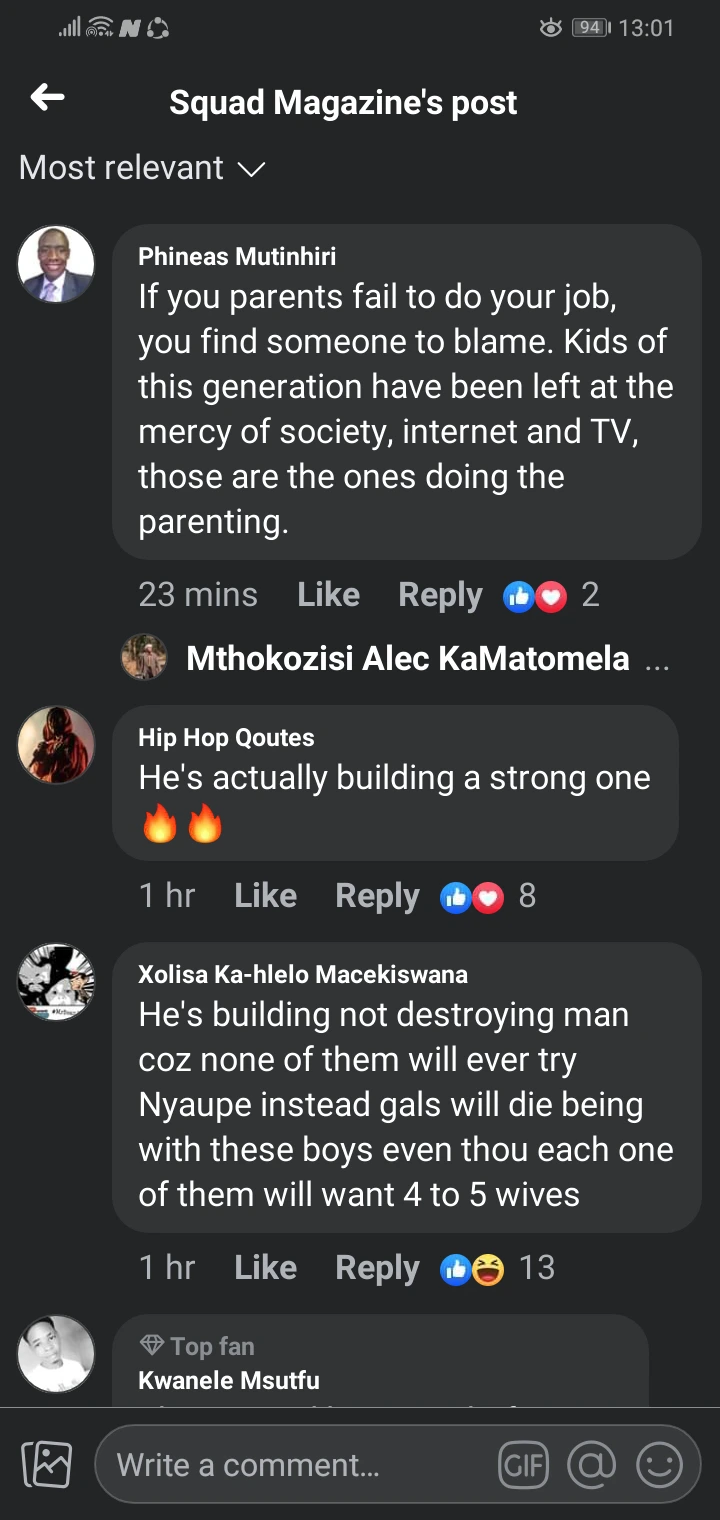 There are fans of Big Zulu out there, and they would normally disagree with this statement, and there are also people who agree with the statement, and most gave their thoughts on the statement.
So, looking at all of this do you believe that Big Zulu's influence is detrimental to the next generation, or is this just another statement that wants to put down an artist? I do not believe he is destroying the next generation.
Content created and supplied by: Current_Affairs_SA (via Opera News )