Andile Jali mocked over these pictures
Andile Jali mocked over these pictures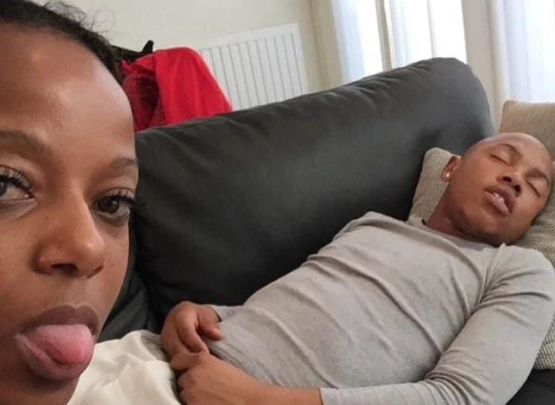 People of South Africa will always enjoy playing around with their Favorite soccer players and this is seen because they share memes and pictures on social media.
This time around it was Andile Jali who plays for Mamelodi Sundowns having been dribbled inside the pitch and then fell down.
Mzansi found this to be very funny and decided to compile his other picture with the ones of the pitch so that they can make fun of him by all means possible.
Andile Jali is very brilliant player and like any other person he came across issues of being dribbled and luckily, mzansi people found this to be one of the best moments on the pitch.
The below picture shows him sleeping and people were trying to say that after the match, this is how the young man was feeling because he surely was tired without any doubt because they dribbled him.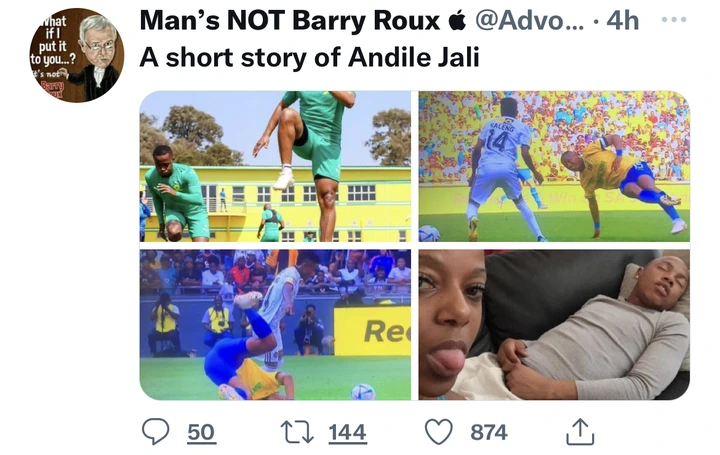 Source: https://twitter.com/advobarryroux/status/1576486068223737856?s=46&t=hLfts4HwxXxfSNUQB5K8zQ
Content created and supplied by: ThePublicChoice (via Opera News )