In Shock: New Mayor of city of Johannesburg is a Zimbabwean deployed by ANC
In Shock Mayor of city of Johannesburg is a Zimbabwean deployed by ANC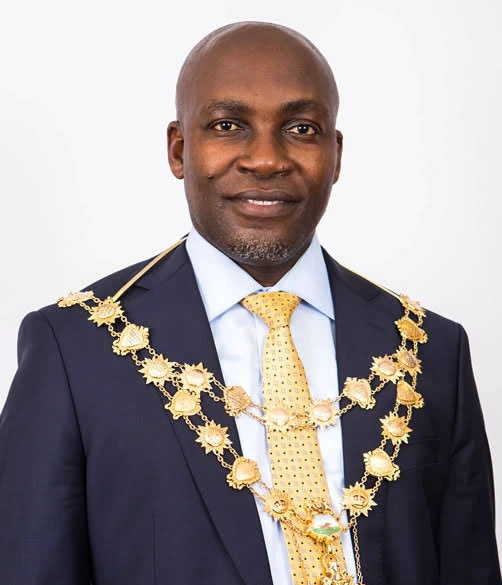 South Africans are now angry after the African National Congress (ANC) deployed the new mayor of the city of Johannesburg who is believed to be a Zimbabwean.
Son of a Zimbabwean immigrant,Mr Jolidee Matongo, becomes new mayor of Johannesburg, the richest city in South Africa.
This didn't seat well to many South Africans and they are calling for his removal with immediate effect.
Many are now asking themselves why would ANC elect a Zimbabwean to fix the city of Johannesburg that is already filled by foreign nationals who does not respect South Africa laws?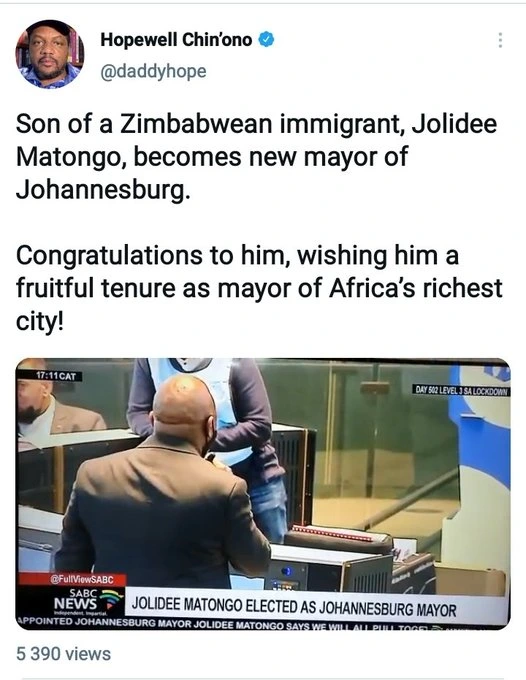 #WeRejectMayorOfJHB is now trending number one on Twitter.
There are celebrations coming from Zimbabwe and Zimbabweans in large that one of their own is now a big boss in the city but this is happening in the expense of South Africans happiness whom are totally against his appointment.
We are not sure what the Constitution of the country say about the deployment of Foreigners in a strategic positions bu will follow the story on how its unfold.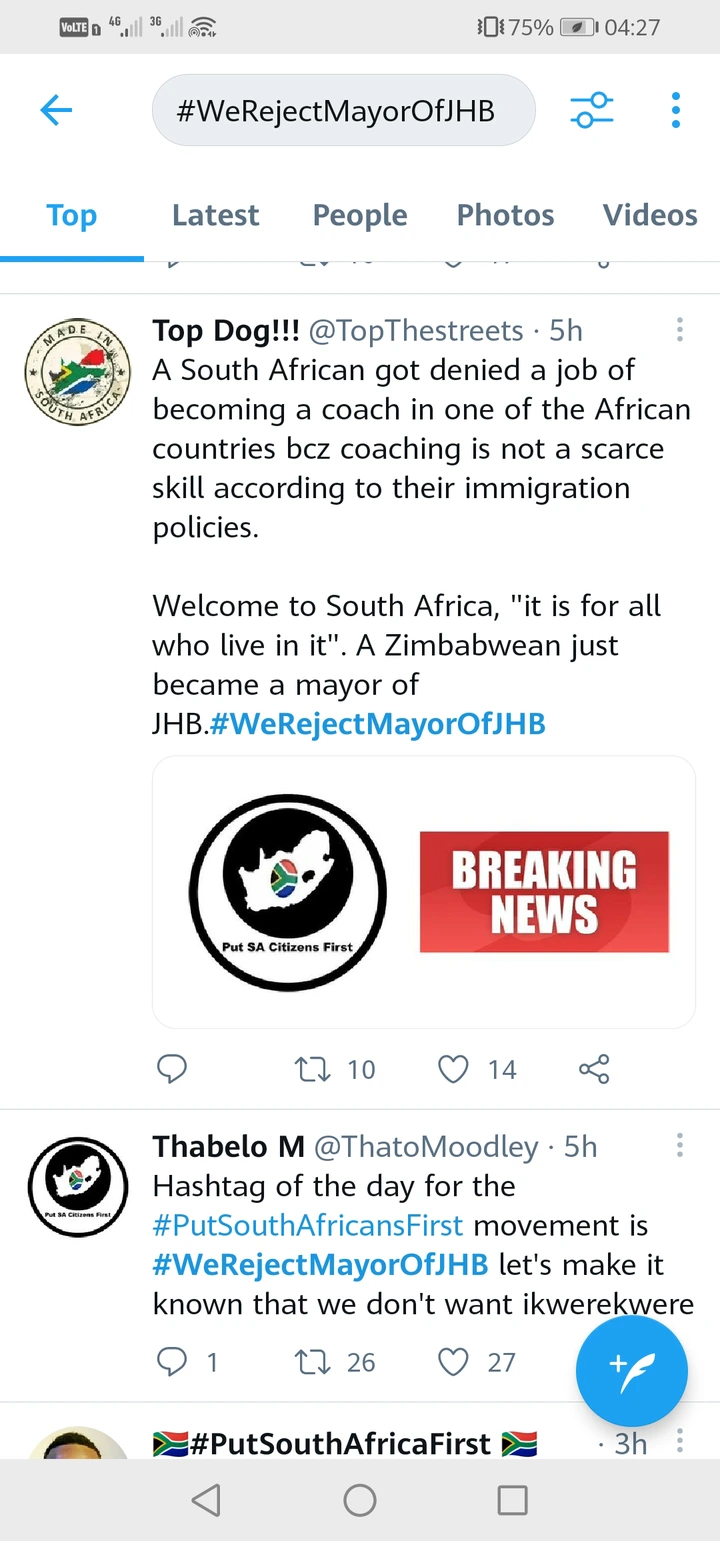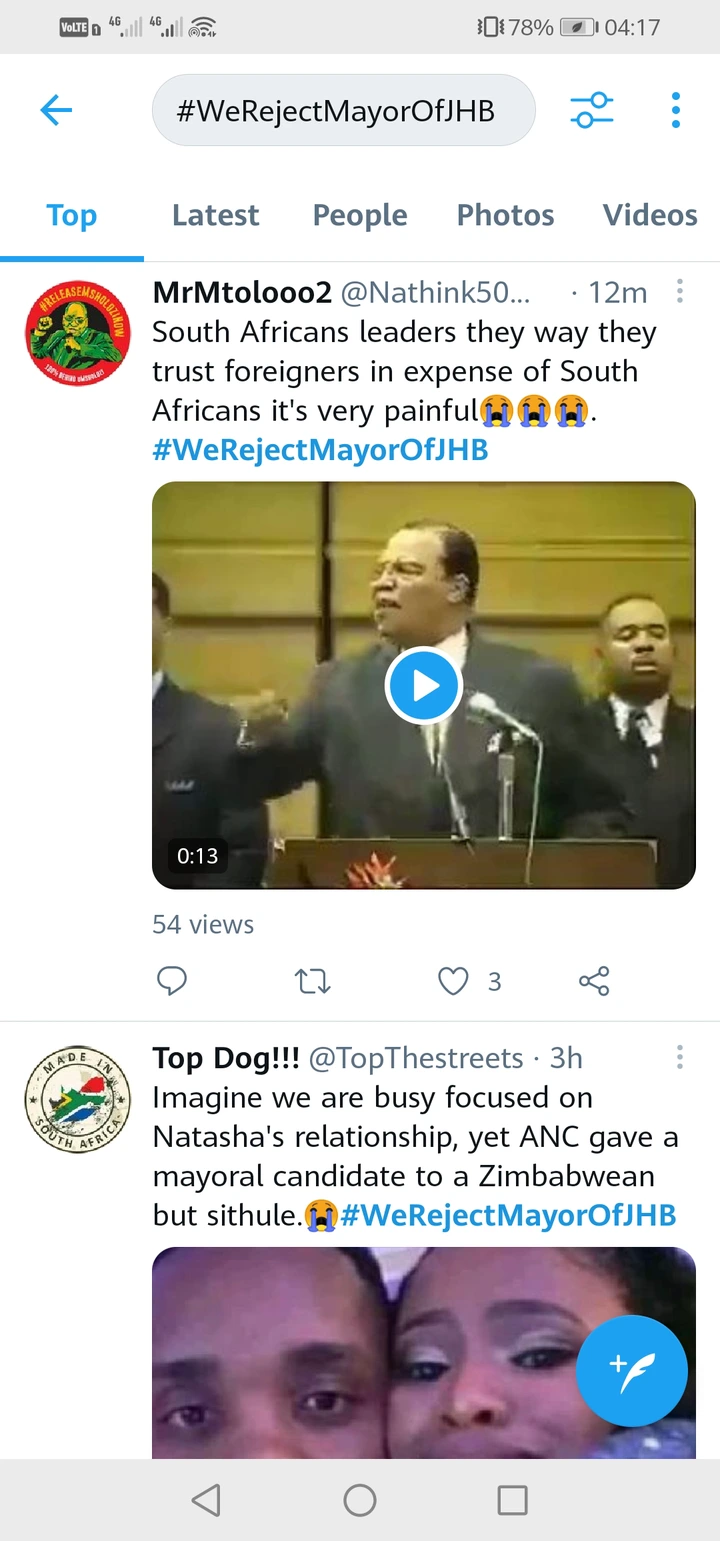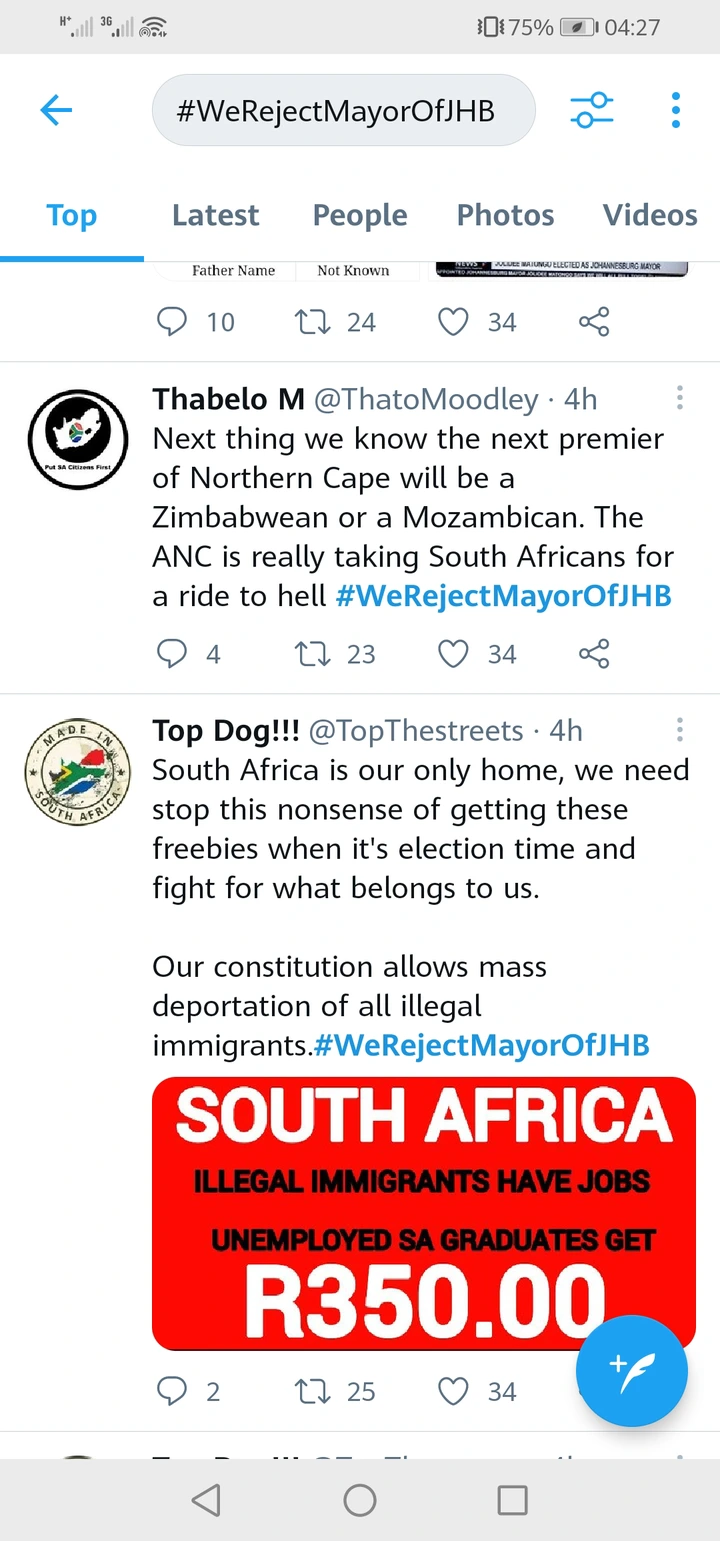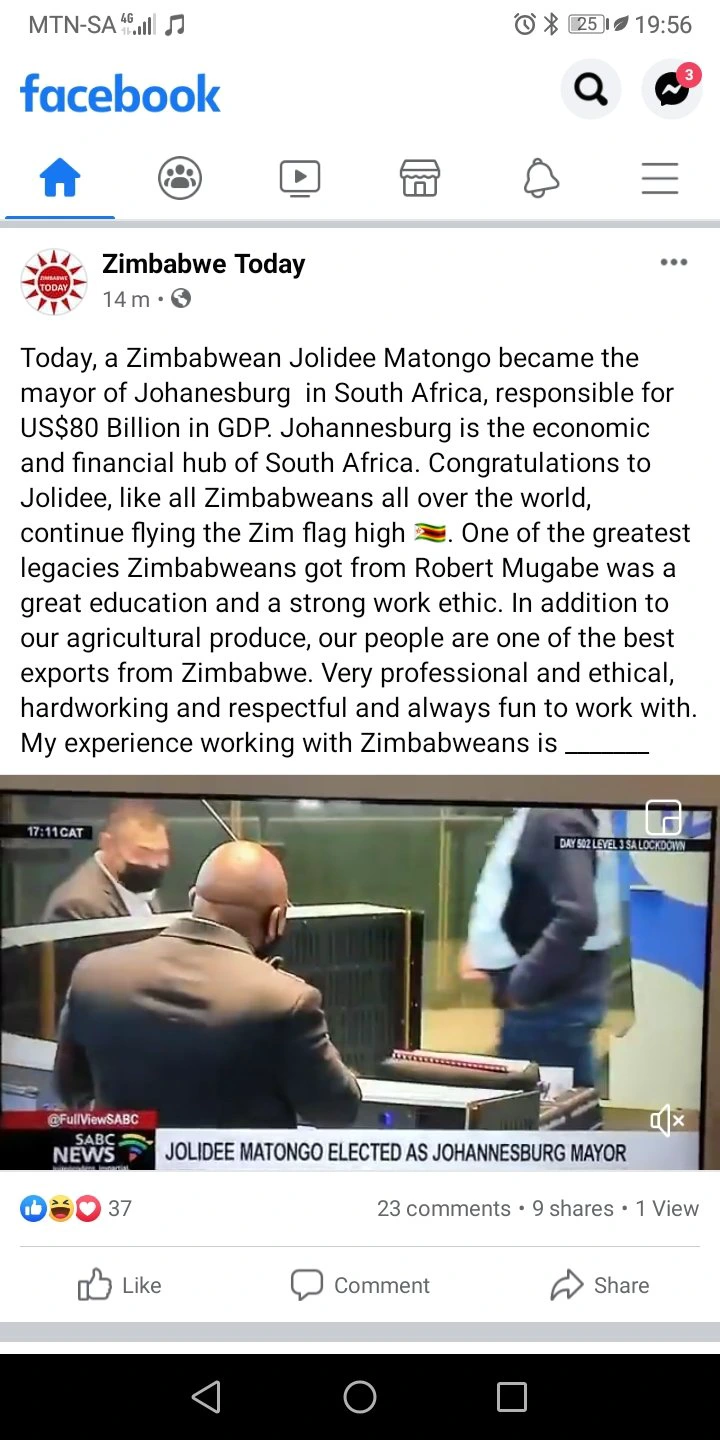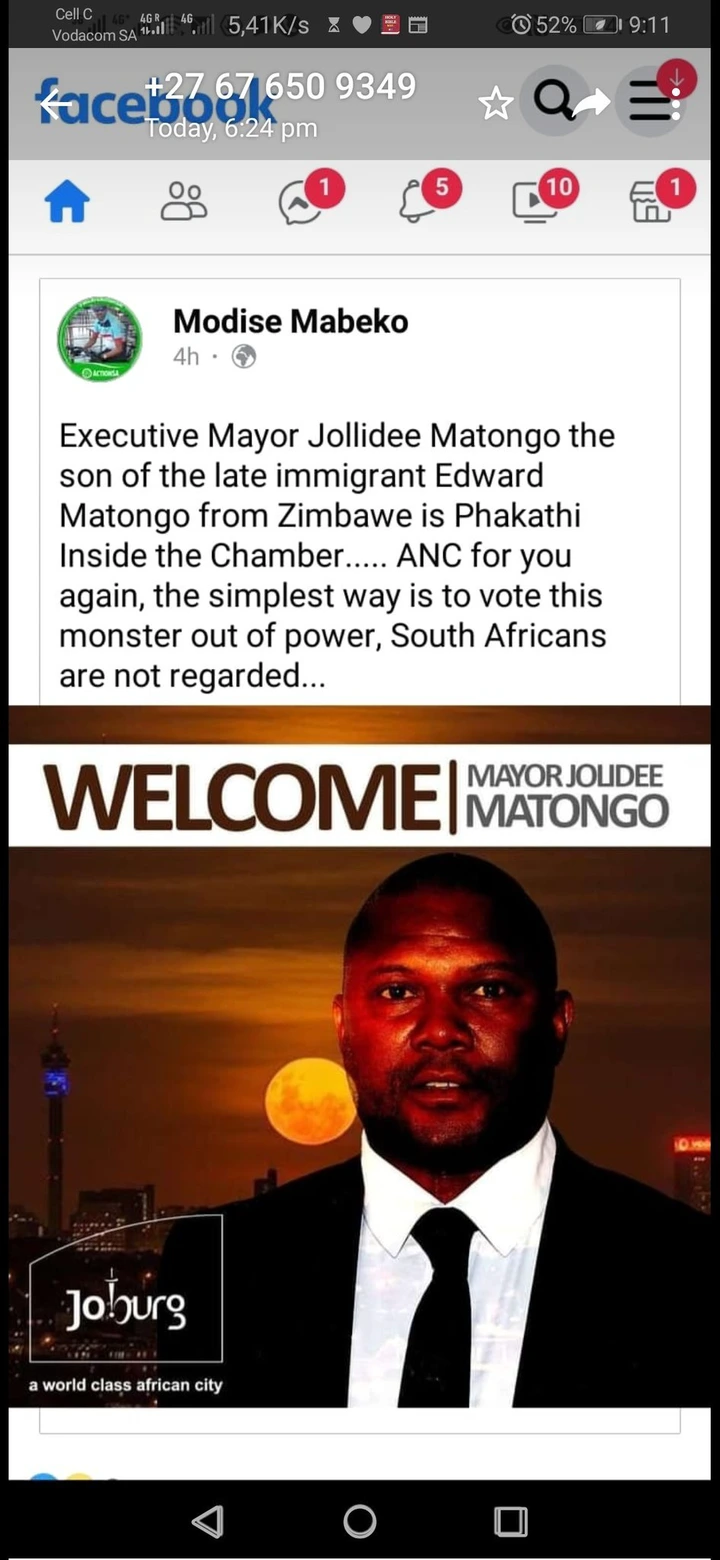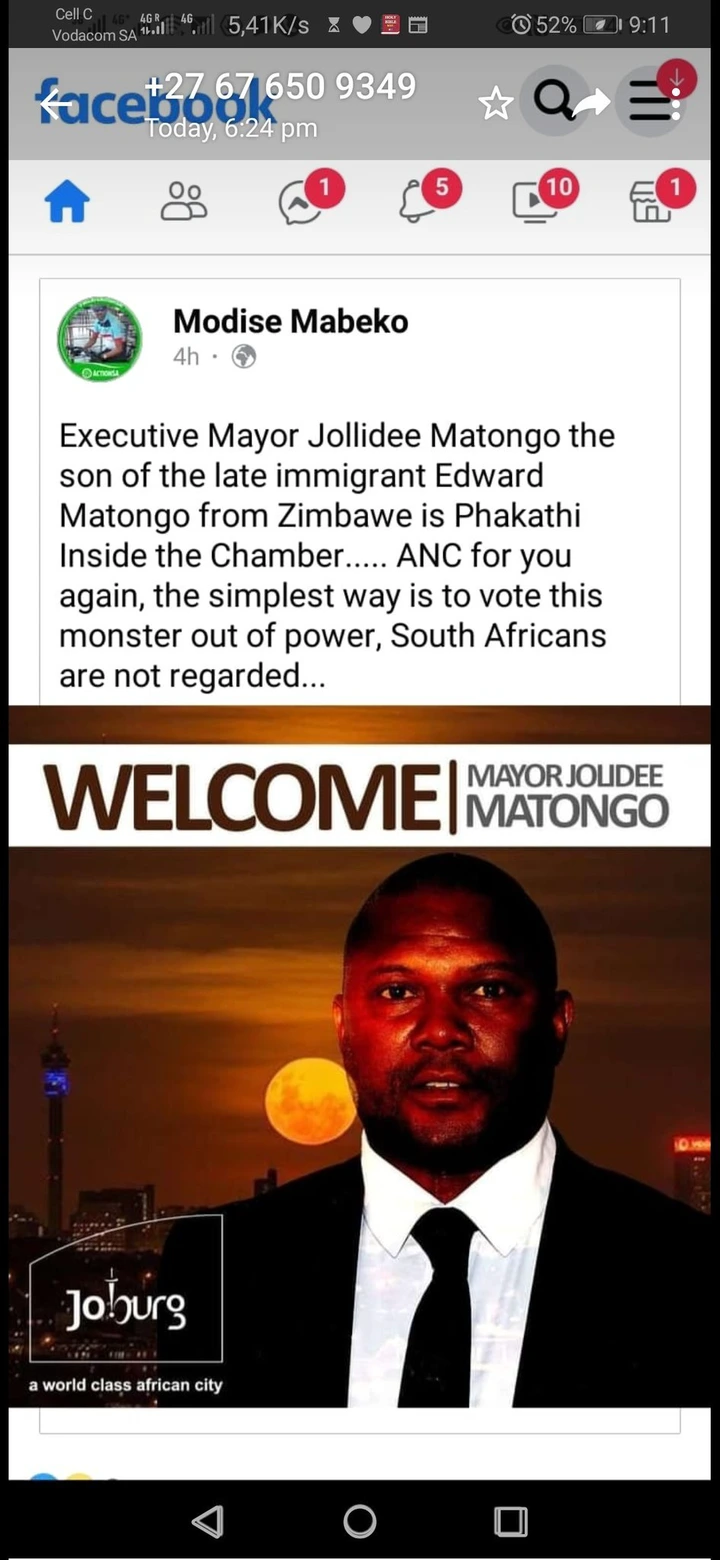 Source:
https://t.co/IeYME6VPnG
https://t.co/RUHdJD9XEY
Content created and supplied by: Mukona94 (via Opera News )