Zuma's Life In 'Danger : Doctor Finally Revealed His Sickness
Zuma's Life In 'Danger : Doctor Finally Revealed His Sickness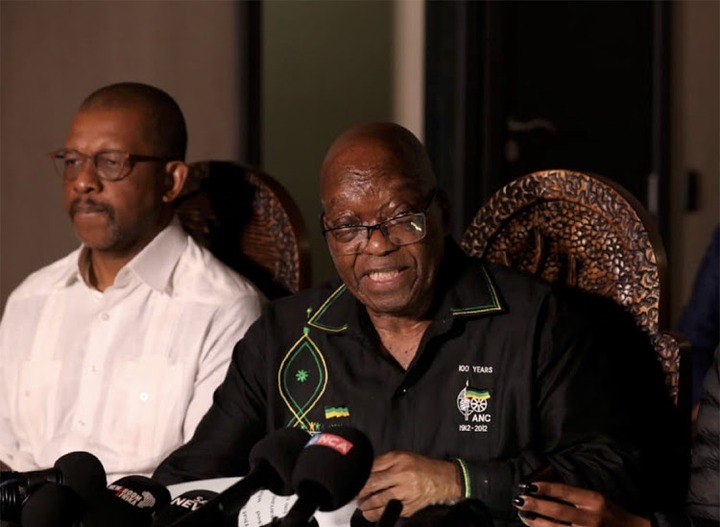 Reports emerged that former President Jacob Zuma was currently out of the Escourt Correctional Services facility where is serving a 15-months imprisonment sentence, and had been hospitalised at a nearby health facility where he was been assessed by military doctors for a routine medical check ups.
PHOTO: Timeslive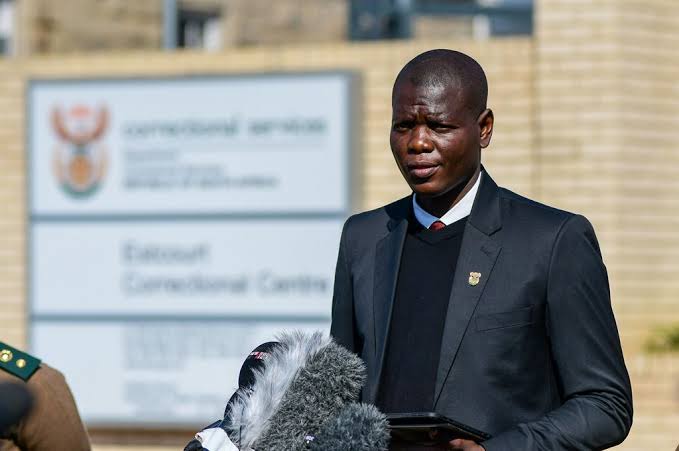 Since then he has not returned to his prison cell, as his health was believed remained under scrutiny by experts. According to News24 who have seen an affidavit by a top military doctor, Zuma has suffered a "traumatic injury" in November, 2020 – and it is believed it will take another 6 months for him recover from this malady.
The affidavit is part of the evidence that Doctor Mcebisi Mdutywa submitted to the Pietermaritzburg High Court where the former President was expected appear today to begin with his arms deal trial.
Screenshot: Twitter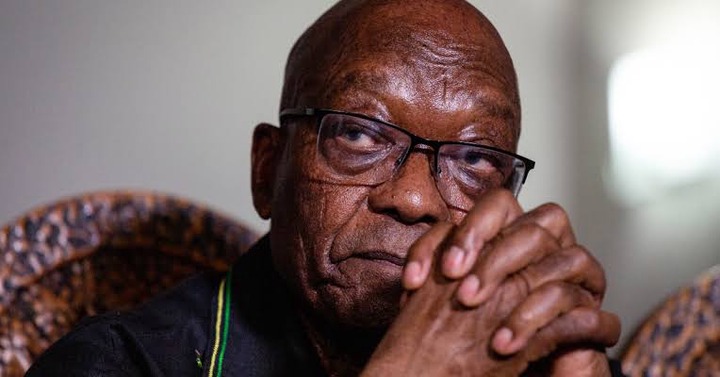 "As a of Mr Zuma's medical problem which desperately required quite an extensive and urgent procedure which was delayed for at least 1 year and 6 months of course due to his never-ending court issues, and ultimately his imprisonment, his treatment can't be delayed any more further as it now poses a great danger to his life," Dr Mdutywa wrote in an affidavit.
He furthermore added that he is hoping that Pietermaritzburg High Court's Judge Koen will find it worthwhile to accommodate this greatly important health program which is intended to correct the malady which the former President is suffering from.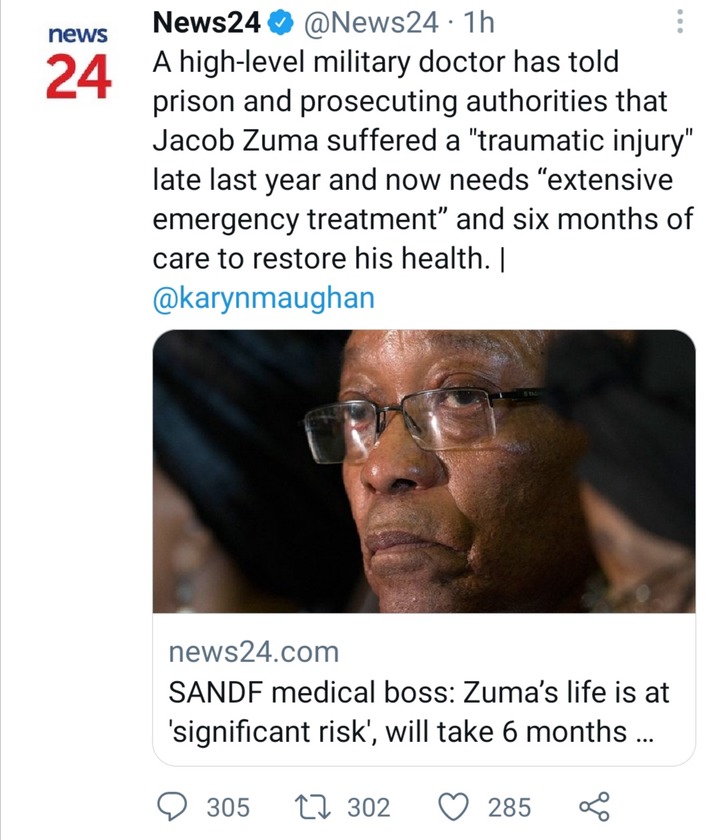 PHOTO: BusinessLive
However, the National Prosecuting Authority (NPA) is believed to have dismissed this supposition, labelling it as another ploy by Zuma to delay the matter.
Zuma has been accused of employing delaying tactics in his legal matters from the beginning of time. He is notoriously known as the master of the Stalingrad tactics in law which involves dragging every matter all the way to the apex court and again.
In the meantime, Zuma is challenging his 15-months imprisonment which was handed by the Constitutional Court following his contempt of its judgment, his legal representative, the distinguished, Advocate Dali Mpofu SC discovered a legal recourse last month to apply for a rescission of the judgment, and the ruling is expected to be handed down in the next few days or weeks.
PHOTO: News24
It remains to be seen if Zuma would consider to apply for a medical parole after Dr Mdutywa's revelation that he actually has a malady which requires emergency treatment.
According to the updated Correctional Services act of 2002, an inmate can apply for a medical parole if his condition is deemed serious and he can no longer be able to serve his term.
As minister of Justice and Correctional Services Ronald Lamola stated upon Zuma's incarceration, the former President is eligible for an ordinary parole after 4 months of his sentence. However, following the confirmation that he is now sick, below are some of the conditions he needs to meet if he were to be granted a medical parole.
PHOTO: News24
– A proof that he has a terminal illness, which maybe renders him incapacitated, and affects his ability to perform daily activities.
– A proof to demonstrate that he is at low-risk of committing a crime again.
– A proof that there will be supervision, care and support wherever he will be staying during his parole.
And since Zuma is serving a sentence which is under 2 years, the head of the correctional services at which he is serving his sentence would have the responsibility to assess his application and grant it if they are satisfied by the reasons provided therein.
The OnlineNewzBible wishes former President Zuma a speedy recovery.
What do you make of these revelations?
Leave your comments in the comment section below, don't forget to share with your friends and family.
Kindly FOLLOW Us For More Stories.
Source:
A high-level military doctor has told prison and prosecuting authorities that Jacob Zuma suffered a "traumatic injury" late last year and now needs "extensive emergency treatment" and six months of care to restore his health. | @karynmaughan https://t.co/IcdTR22tT0

— News24 (@News24) August 10, 2021
Content created and supplied by: OnlineNewzBible (via Opera News )