Zondo's baby mama is married to Zuma ugly rumours fly all over Twitter
Zondo's baby mama is married to Zuma ugly rumours fly all over Twitter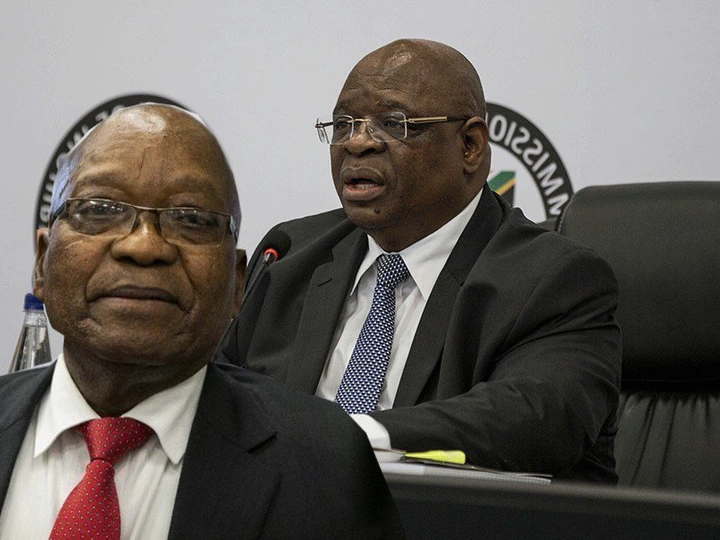 Speculation is rife that Judge Raymond Zondo's baby mama is married to Zuma. According to gossip mongers on Twitter, the baby was raised at Nkandla and Zuma didn't know that Zondo is the father. Apparently the Former President found out later and as a result, he has since separated from the wife. Several people are convinced that this is the reason why Zuma asked for Zondo's recusal from the Commission.
"A certain woman allegedly came to Nkandla with a child she claimed to have been birthed by her late sister from an affair with DCJ Zondo. Evidence later emerged that this child was allegedly birthed by the same woman who came to Nkandla as a bride of Msholozi not some sister," said Mnumuzane Brown.
Some are saying that is why Zondo is trying by all means to implicate Zuma even where president Cyril Ramaphosa is not implicating him during the State Capture Commission. "I am starting to believe that Zuma might have taken a woman away from Zondo and he has never recovered," another tweep said. So, is Zondo settling the score at the expense of the country?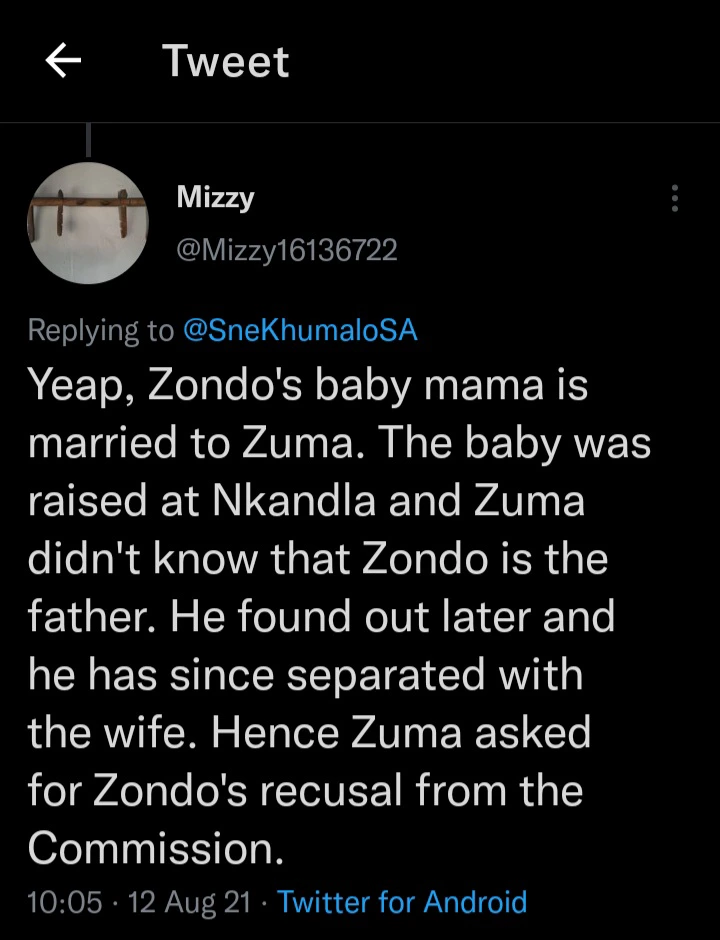 Mere Rumours
These are just rumors! What we know is that Deputy Chief Justice Raymond Zondo last year confirmed claims that he had a child with former president Jacob Zuma's sister-in-law. This was a secret and it was only revealed when Zuma wanted Zondo off the seat at the commission. Judge Zondo's "all of a sudden" confession followed claims by Zuma's then attorney, Eric Mabuza, that the deputy justice was biased against his client due to their historical and family relations. Zondo then dropped the bombshell that he fathered a child to a sister of Zuma's estranged wife, Thobeka Madiba-Zuma.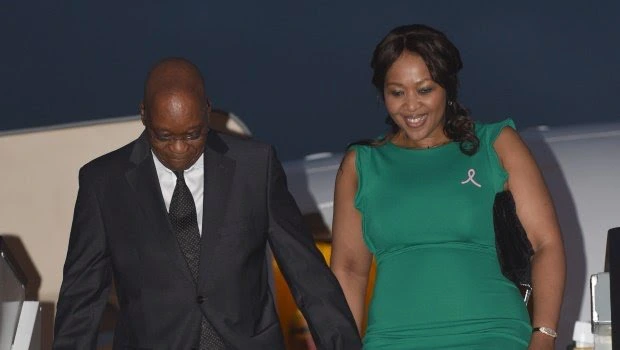 Where is Thobeka Madiba-Zuma?
The last time this estranged wife of the Former President made headlines was when she was whisked in and out of the Durban Magistrate's Court. This was when she took up maintenance issues regarding her Zuma's teenage daughter. Thobeka was barred from the Nkandla compound after some sim cards belonging to former president caused conflict. She was accused of taking the sim cards without Zuma's permission. Credible sources told Sunday World that Zuma chased Madiba out of the compound after an argument over the disappearance of the sim cards. These sim cards apparently stored confidential information and cellphone numbers that were only known to Zuma. (SOURCE: https://sundayworld.co.za/news/trouble-in-paradise-for-zuma-wife/)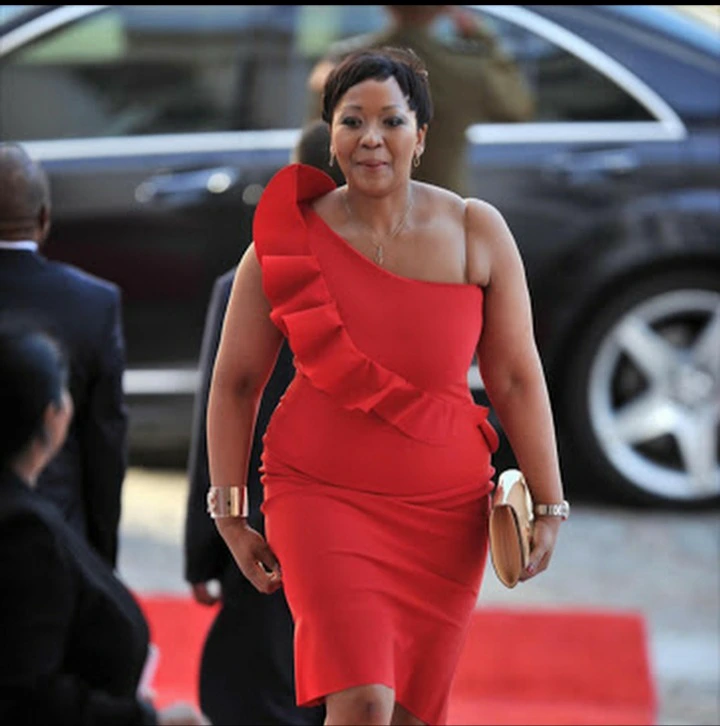 Now, that's some kind of weird reason to have your wife banned from entering your home, isn't it? Unless there's more to the whole matter!
Image: The flamboyant Thobeka.
Content created and supplied by: Mmapula (via Opera News )