What killed enyobeni 21 Finally Discovered
What killed enyobeni 21 Finally Discovered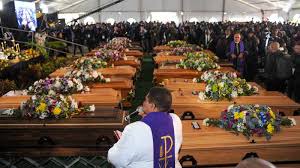 One Sunday morning South Africans woke up to the disheartening news of the 21 teenagers who died at a tavern at Scenery Park in Eastern Cape, people could not believe when the news broke, it felt like it was some sort of a dream or somebody was going to come out and say it was a bad joke, but it wasn't, people died on that night while dancing and drinking the night away, the worse thing about it is that it was actually the young people who lost their lives on that fateful night, they were not even suppose to have been allowed in that space to begin with.
The government organized a mass funeral for the young people who lost their lives, it was an emotional affair to see those coffins lined up as they were prepared to go six feet under, the questions going through the entire country's minds was what killed those kids since stempede was actually not the cause of death, initial reports suggested that it was methanol but it seems they have discovered something else.
Reports emerging suggests that the investigations are now competed and the exact cause of death to the 21 teenagers has been discovered.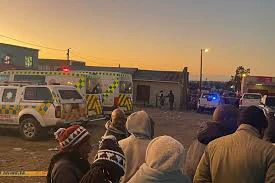 According to reports, Eastern Cape Premier Oscar Mabuyane has confirmed to the media that they have received the results and they have them in their position, just that they can't be made public until they have informed the famirs of the dead kids, once that is done, they will then be made public.
"I can tell out you because I have been briefed that the results are back, they arrived yesterday for eNyobeni children. We said in our last interaction with the families, we are going to take the results – the outcome to the families themselves. The details as to what happened child by child will be taken to the families, we are no longer going to call a meeting again," said Mabuyane.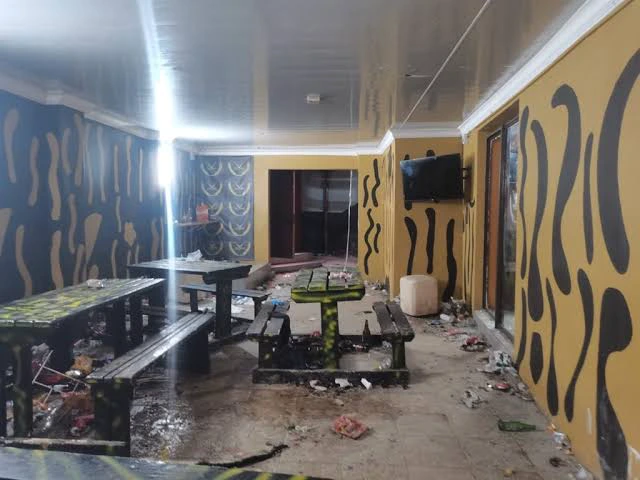 It has taken over a month for the results to be completed and people were starting to question the government's ability to deal with such matters, everybody was hoping that autopsy before they were buried, but it took longer than expected.
Source: https://www.sabcnews.com/sabcnews/mabuyane-confirms-receipt-of-enyobeni-tavern-victims-results/
Content created and supplied by: Shonisani_Cliff (via Opera News )