Watch Bokgabo's Father Begs His Daughter's Alleged Killer For The Missing Body Parts
Watch Bokgabo's Father Begs His Daughter's Alleged Killer For The Missing Body Parts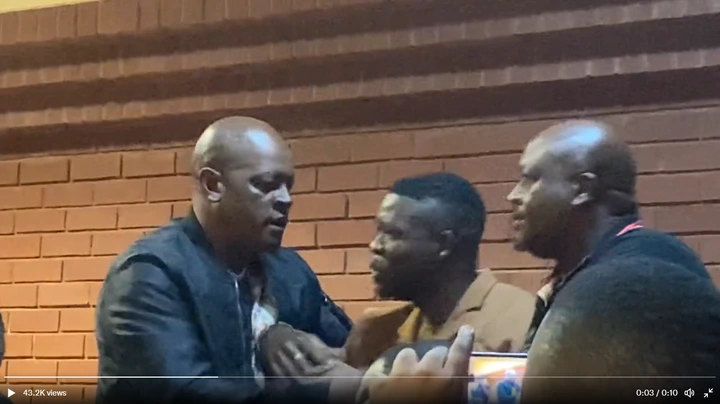 Being a parent in this country has to be the most stressful thing, we always worry whenever our kids are away from us, since kids are being snatched day in and day out, there are monsters out there who are always targeting kids to kidnap, rape and murder them, no parent ever recovers from the trauma of losing their kids, one can only imagine what a parent goes through if a parent goes missing for days only to be found dead and the tiny body mutilated into many parts, that is exactly what happened to Bokgabo Poo, the three year old who was kidnapped and found after four days.
Poo's father could not contain his anger a few days ago when he saw his daughter's murder in the dock in court, chaos broke when Irvin Ndlovu tried to grab hold of the suspect Ntokozo Zikhali, he was stopped by the cops who made sure that he doesn't get to manhandle the suspect, he went on and apologized saying he did not plan to attack the suspect.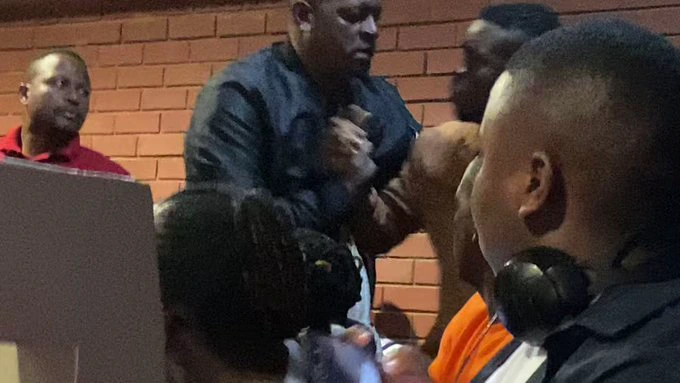 Ndlovu once again could not contain his pain when he saw the suspect in court on Monday, this time around he was literally begging him to tell him where the missing body parts of the slain kid were, he was crying and asking where he hid the other parts since those who are searching for them can't find, he just want to make sure that he buries his daughter whole.
"Where are my daughter's body parts? We want to bury her," the sobbing Ndlovu said as he attempted to approach the suspect only to be denied by the cops.
It is heartbreaking to see a man cry like this when someone is refusing to reveal where the other missing body parts are, why is he being so difficult though?
Source: https://twitter.com/i/status/1584451700966166528
Content created and supplied by: Shonisani_Cliff (via Opera News )