Tributes Pour In For Legendary SA Actress Cynthia Shange After Finding Out About Her Great History
Tributes Pour In For Legendary SA Actress Cynthia Shange After Finding Out About Her Great History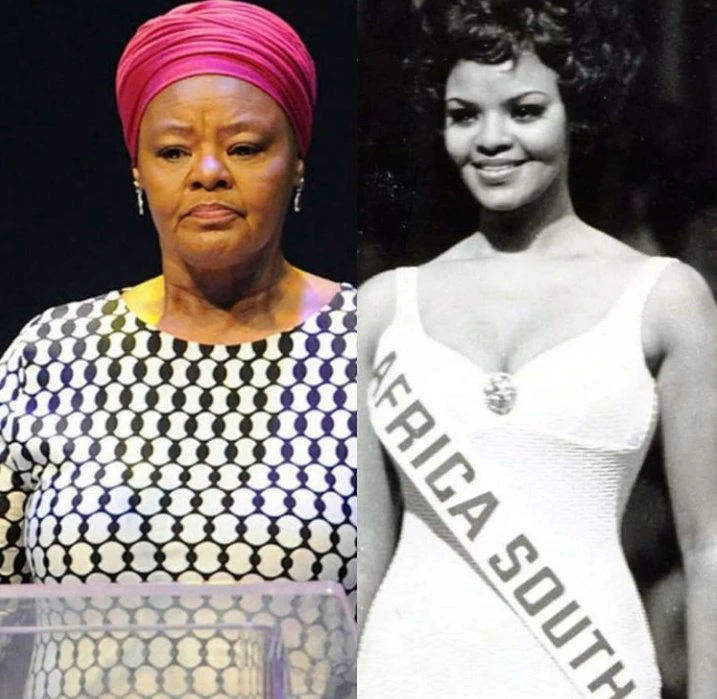 I believe as South Africans we can all agree that we have a very bad tendency of only paying tributes to the country's celebrities, political leaders, and other famous people only after they have passed away.
However, this young lady decided to do the opposite thing and posted a message on Twitter in which she pays tribute to legendary South African actress and model Cynthia Shange while she is still alive.
The young lady celebrated Cynthia Shange by revealing something that most people did not know about her, which resulted in other South Africans on Twitter responding with messages of tribute to Cynthia Shange.
"Cynthia Shange first black woman to represent SA in Miss World in 1972❤️❤️❤️ " – She wrote.
"Wow I did not know.Great stuff."
"I would definitely buy a painting of her.🔥"
"Forever gorgeous!"
"Exceptional beauty 😍❤💕
Thanks for sharing. I wasn't even aware that she a queen. Mbokodo 🙌🏾👊🏾💪🏾"
"Omg this woman is absolutely beautiful please. 😭😭😭😭❤️"
"I wish there were more pictures of her at this pageant."
"She was killing it back in her days"
"She is beautiful"
"Her face department has always been there and still is 😍"
"She and rihanna must be related somehow cause wow😅"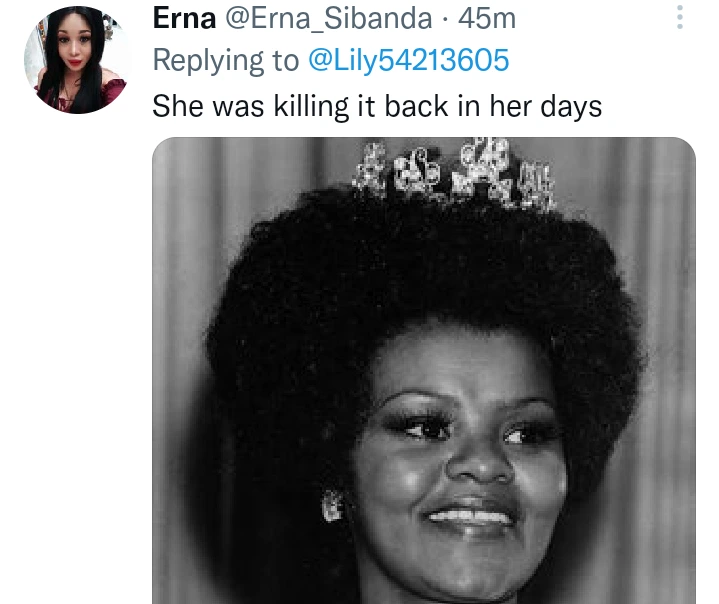 Sources References | https://twitter.com/Lily54213605/status/1434439276301848576?t=ibdYSxXyZ2w4N2watrqhCg&s=19
Content created and supplied by: ProudlySouthAfricanNews (via Opera News )