RIP She Was Supposed to Get Married Today, But She's Being Buried Today. See What Happened
RIP She Was Supposed to Get Married Today, But She's Being Buried Today. See What Happened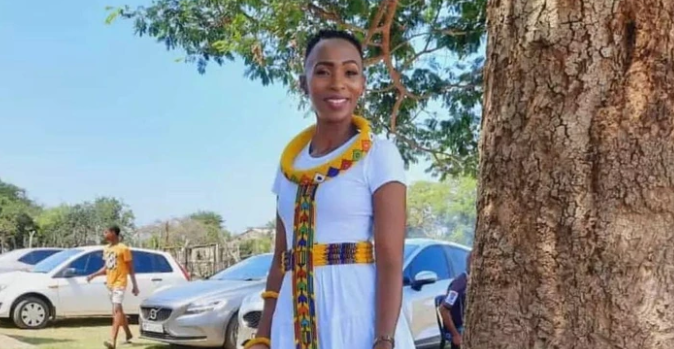 We are living in times where if you see the sunrise and also the sunset, you should bow down and pray. People are being killed everyday, mostly women. Like I said before, most of the cases of women who are being killed are because of relationships and marriages. In some cases, they get killed by their husbands, and in some by their partners' bitter ex.
Today we have a very sad and emotional article about a lady who was supposed to get married today, but unfortunately she was found dead. She was killed. According to the reports, Hlengiwe Mthembu was supposed to get married today on the 24th of September 2022. She left home on the 10th early in the morning, going to do her nails as part of wedding preparations, but she never returned. Her family told the local news reporter not to broadcast this news because her children would be disturbed since they were writing exams.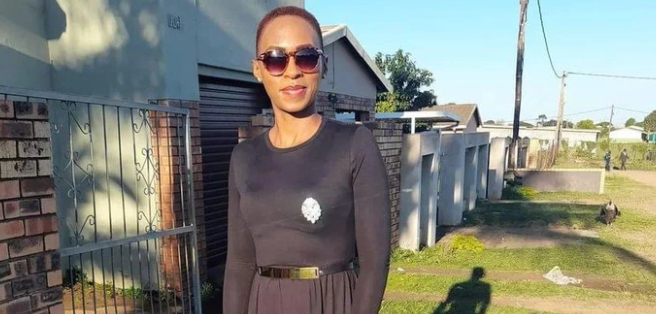 A few days later, a man who works in the fields found Hkengiwe's car near the bushes and decided to call police. Police came with sniffing dogs and her dead body was found burnt with her hands tied together with legs. She was killed. Hlengiwe was supposed to get married today, but today it's her funeral. Her death touched so many hearts, even those who didn't know her felt moved by such cruelty.
After her story was posted on social media, people are calling for her husband and her husband's ex-lover to be investigated. They suspect that she was killed by a person who didn't want her to get married, and they suspect that it might be her husband's ex-girlfriend. This is shocking. There are so many things that could have been done to stop the wedding, not killing her like that. One of the heartbreaking comments was from her decor person. She posted that she was busy planning her wedding but now she has to attend the funeral on the day that was supposed to be a wedding. May her soul rest in peace.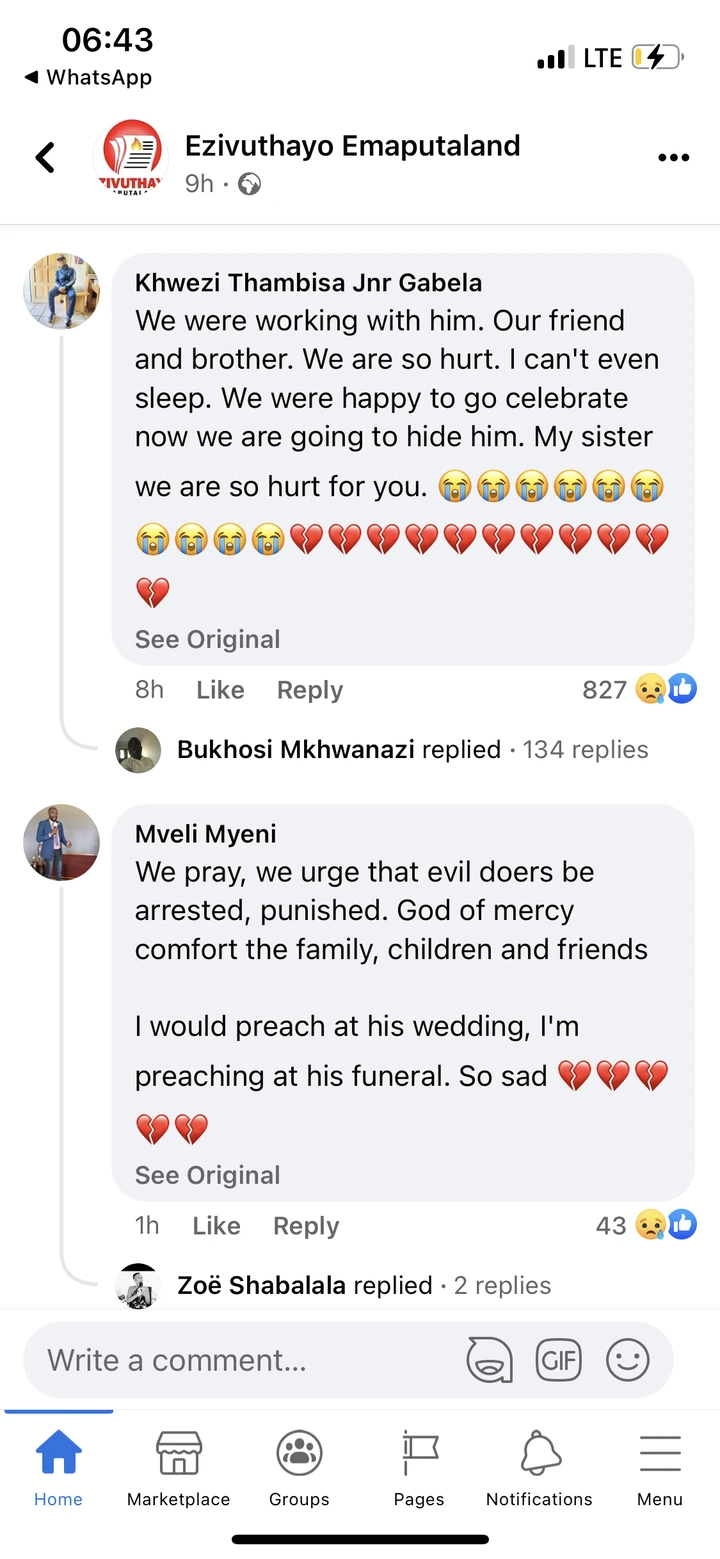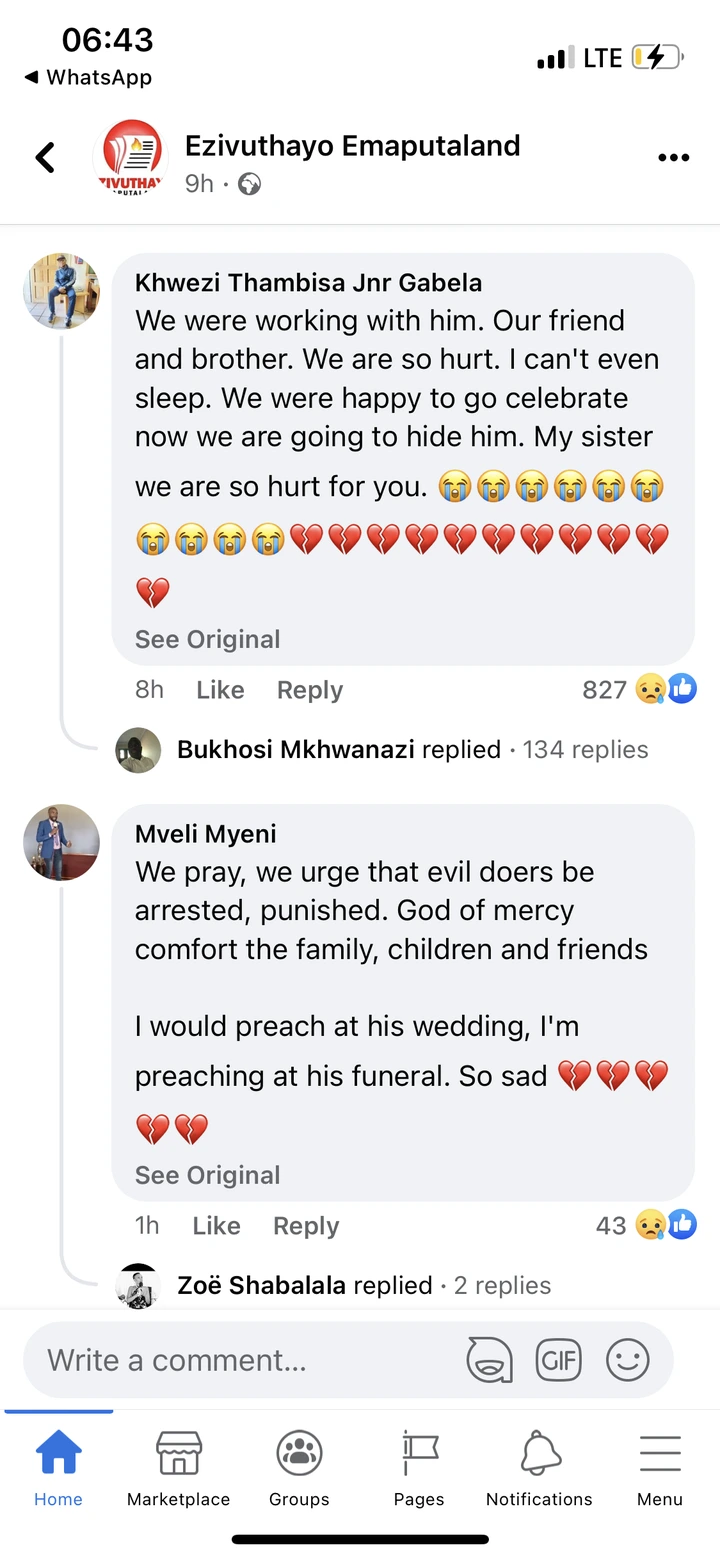 Source:
https://m.facebook.com/story.php?story_fbid=pfbid02ayAnTgKP9H3DCZ8NTAp5Ud8WhUBbYfhRxpFZ46wxJy7vqiyeXnnZP5iE7jGZQyYml&id=436220176456281
https://m.facebook.com/story.php?story_fbid=pfbid0pEfXAu5ZsFSeoDoSj1KStNV6PHTdVb8GMMcf2wj4Ut1Qp5ZG4uBMTJEmu1f3dDBLl&id=1323040730
https://m.facebook.com/story.php?story_fbid=pfbid034k22q2f8bZUqKXNmukDmAdgDtx7gvH4LnAmRcv8jwZxeX94DBq7j9detS2qMV1bHl&id=1323040730
Content created and supplied by: Black_Media✅ (via Opera News )