Polo Drivers Attacked A Man For Writing This At The Back Of His Citi Golf: see pics
Polo Drivers Attacked A Man For Writing This At The Back Of His Citi Golf: see pics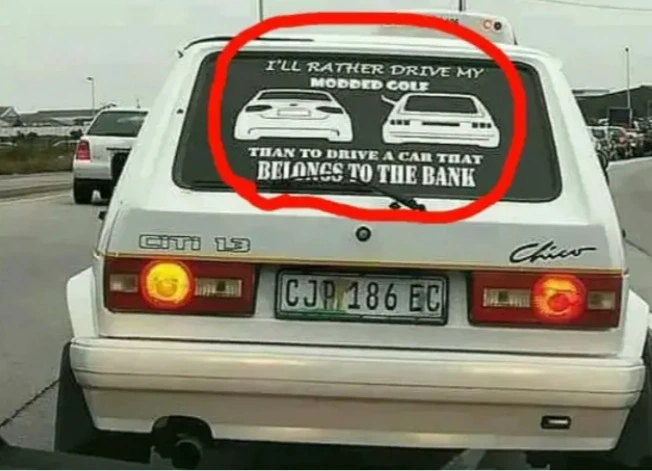 Although owning a car back then has never been a must or some sort of a need for a lot of people back then used to survive without them for decades,And they did not even put pressure on those without them like what is happening now,If you should observe the privileges that comes with owning a car in the modern days we living in, especially this polo cars,I bet you will notice that Owning a car has arguably grown from being a want to a must have since it takes cares for one to have the time of thier lives in many instances.
As you can see from the images I have provided above I hope you can see that good times are being had there,Well This guys seems to be having a lot of good time in a way that guys using different cars are catching feelings and one of the guys who have caught feelings have decided to clap at a lot of this polo guys via writing a certain rub down for them at the back of his Citi golf. Check out what the man wrote on his golf in the pic below.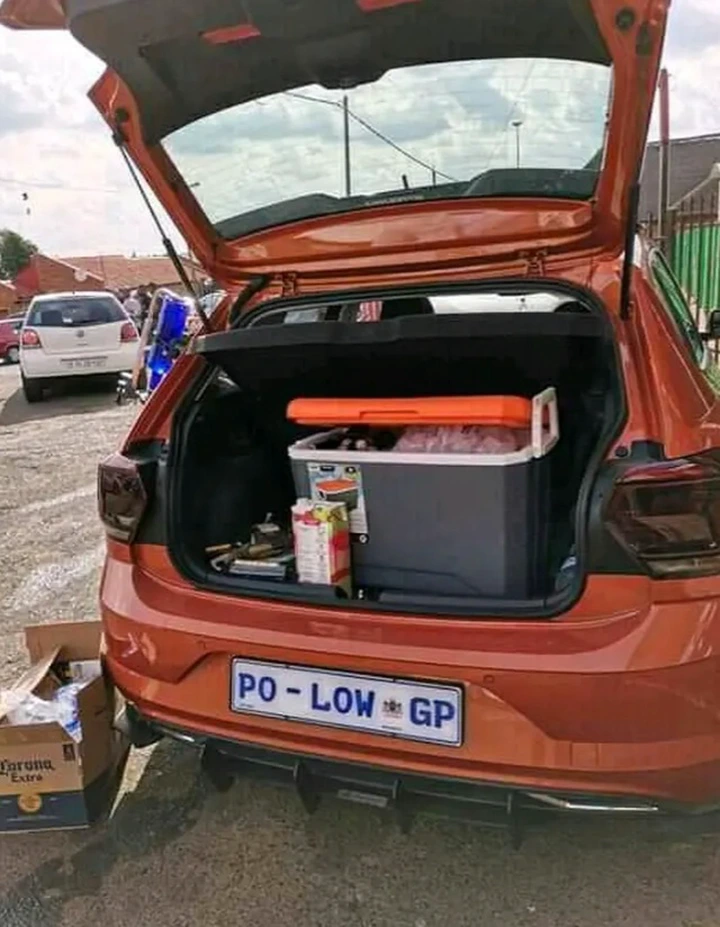 According to this massage.It seems like the citi golf driver must have been teased for driving an old model car and he just wrote this as part of a clap back to they who were teasing him.This guy seems convinced that with this old car he is better than a lot of this polo guys for he owns his car no remember how small it is his and can by no means be reposesed by using the bank for he owe them none.Well this photo kind of made it to one of the polo drivers group on Facebook and when a lot of them saw what is written here they appear to have felt the need to clap again involving what is written on this golf.See how they clapped back on this driver on thier social media group.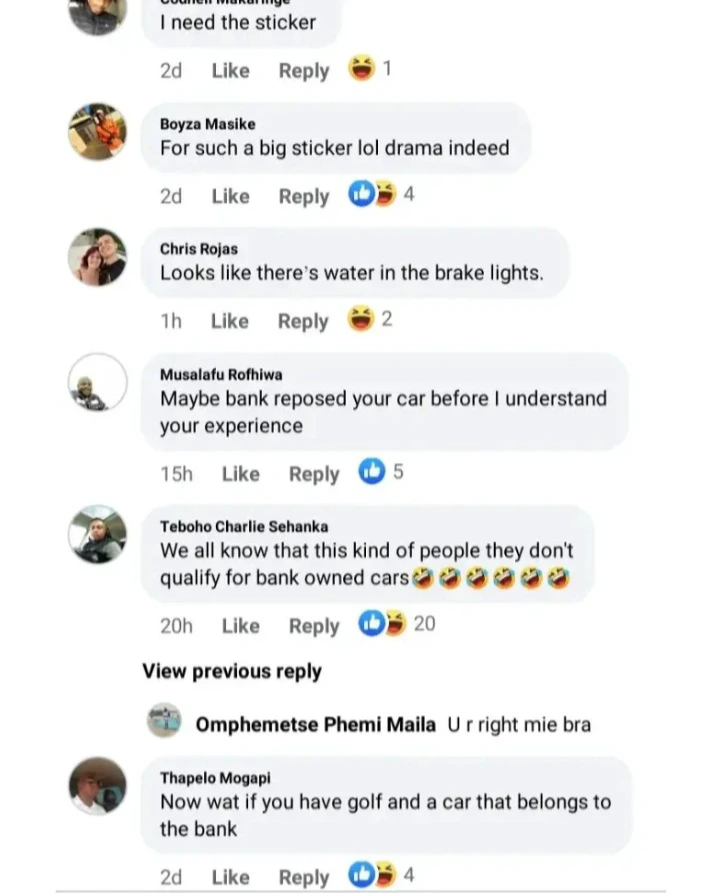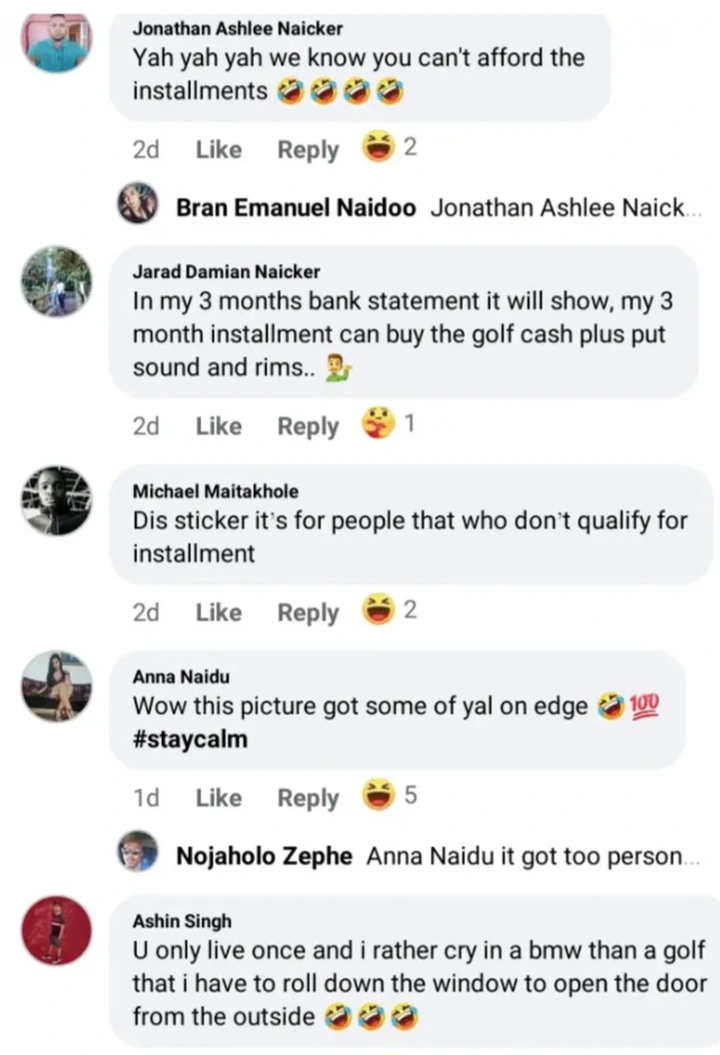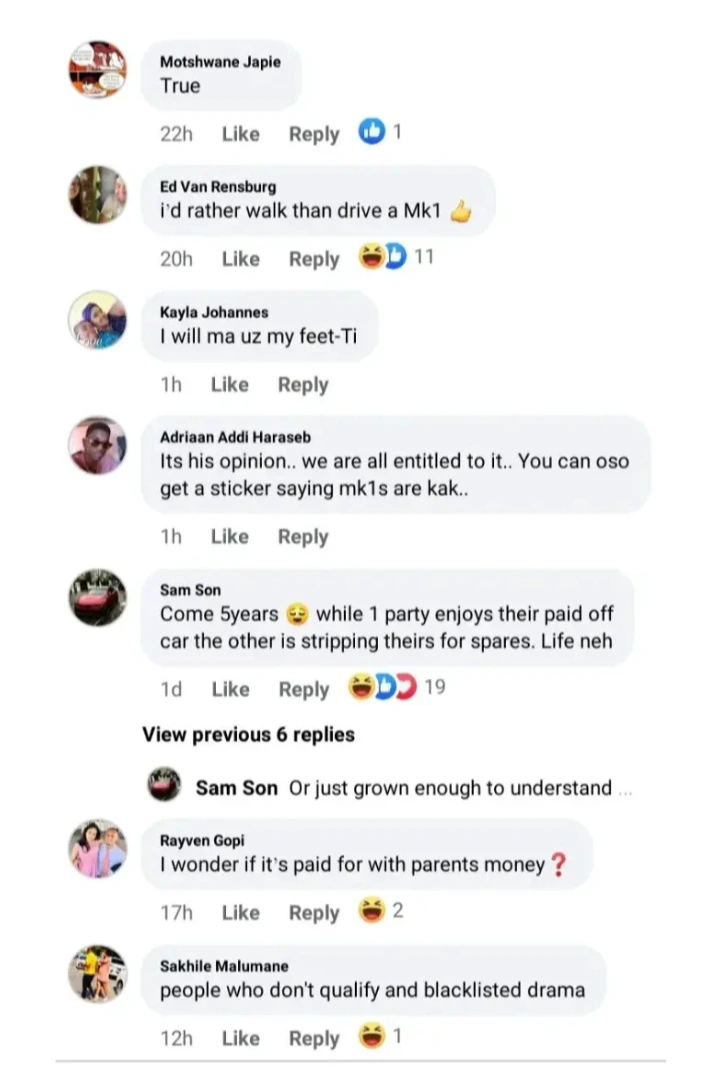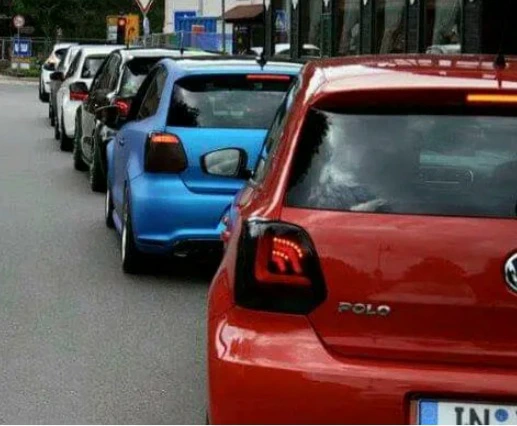 So now looking at most of thier comments what they stated seems to make sense but the same applies to the massage which the Citi Golf guy wrote.So now as reader's if you were to judge who is right here who would you say is better than the other? The one driving a financed car or the one with a fully paid old car? What's your take on this? Please leave some comments below
Content created and supplied by: Rebelwailerwrites (via Opera News )