Londie London On Her New Business Venture
Londie London On Her New Business Venture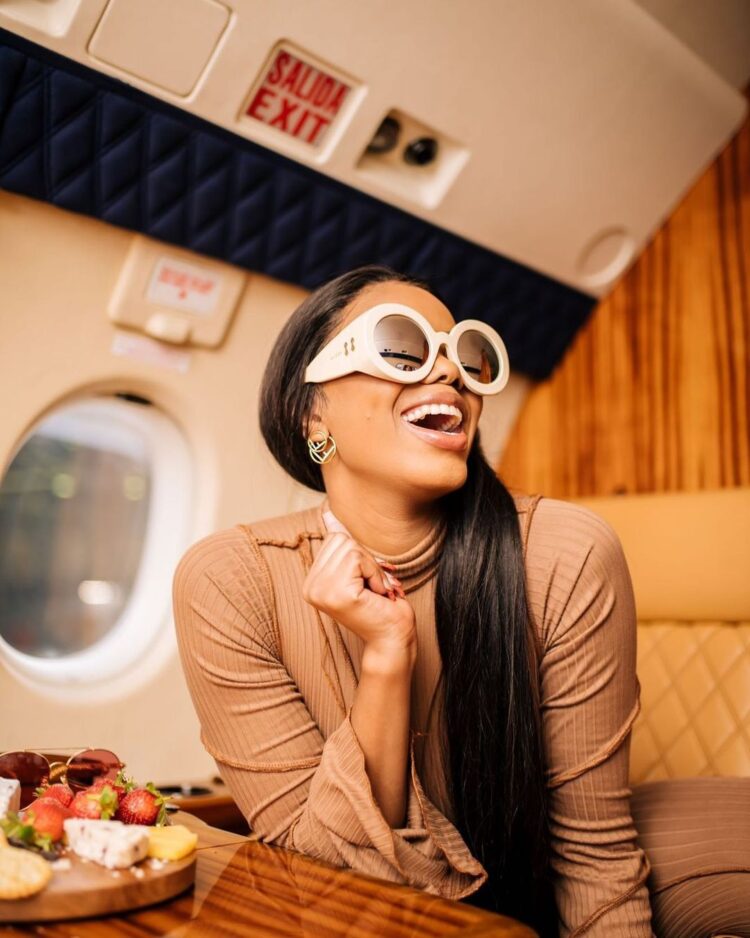 Congratulations are in order for singer and songwriter Londie London. The media personality today announced that she is proudly a new business owner.
Taking to Instagram, Londie wrote: "ANNOUNCEMENT: From media personality to South African businesswoman, I am more than pleased to announce that I am the official owner of luxury eyewear store @occhiali.southafrica. From Gucci, Fendi, Balenciaga, Dita, Givenchy, Dior, and many more global brands, situated in the heart of Johannesburg North, Fourways Mall."
Londie hinted at her big announcement two days ago when she took to Instagram and wrote: "EVOLVING INTO SOMETHING BIGGER.
06. 08. 2021"
Fans and other celebrities have taken to the comments section to congratulate Londie on her new business venture.
Award-winning musician Nhlanhla Nciza responded: "Congratulations mama, here for the winning black queens"
View this post on Instagram
Londie's success story dates way back. During an interview with People Magazine back in 2018, Londie admitted that Instagram played a big role in her career.
"I initially started my Instagram to post videos of myself singing and people were more drawn to the images that I were posting and I went with that and built a fan base for myself to do whatever. Even if it be a salon or a clothing line. It's going to work for me in the long run anyway."
The star also revealed that she used to enter singing competitions. Speaking about how the Ambitiouz Entertainment deal came about, the singer said: "So Ambitiouz Ambitiouz Entertainment contacted me to do a music video and in the middle of the meeting. Cause I was in the studio – they found me there – so there were like what are you doing here, can you even sing? And I'm like yeah – I sing actually. They didn't believe me and I had to send them my stuff and after the next meeting they signed me as an artist."
"Because I had that squeaky voice when I was young I used to be forced to sing soprano every time and I thought I couldn't sing because they were like my voice was not doing the things. I grew up with the singing sisters and the cousins. Eventually, it grew in me and I realized that I don't sing like them. Cause they sing gospel and I'm more like a soul singer. So when I grew older I entered singing competitions. I did UJ Idols when I was at UJ I was the runner-up winner. I used to change the school anthem into an Alicia Keys melody. I was just that kid that wanted to sing every time," she said.