Is Zuma Not Supposed To Be In Hospital?- The Picture That Has Left Many Confused
Is Zuma Not Supposed To Be In Hospital?- The Picture That Has Left Many Confused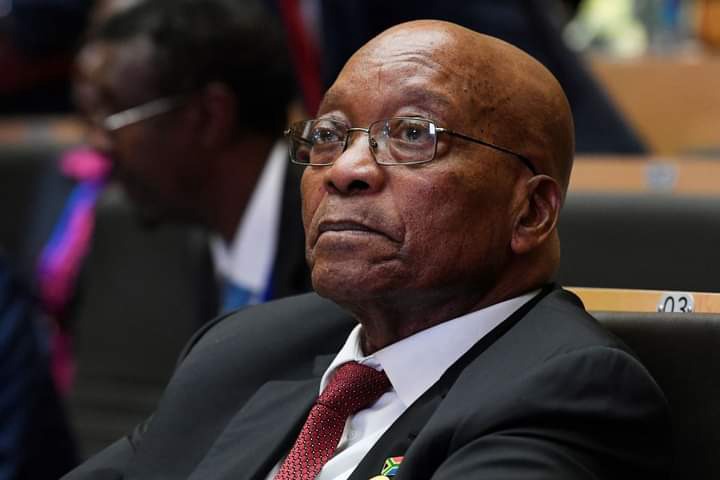 Source: https://m.facebook.com/story.php?story_fbid=6200076420010149&id=100000235585061
Former President Jacob Zuma was reportedly in hospital a few weeks ago following an undisclosed condition. Although the Correctional Services Department has confirmed that the jailed president has undergone surgery around the first week of August, a picture that was allegedly taken following his hospital admissions has left many people confused.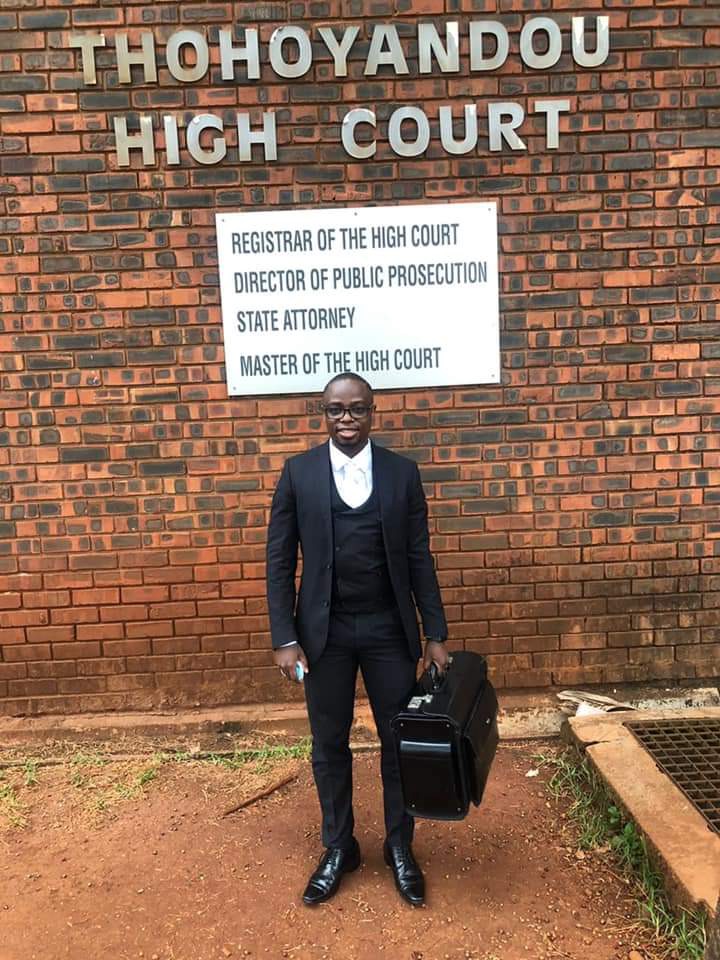 The picture, which was shared by an attorney, Bongani Khanyile Ka Luthuli on the 15th of August, has left many people wondering where exactly is the former head of state and if he should not be in the hospital getting treated for his illness.
Luthuli claims that Zuma was having dinner with his legal representatives and that they were probably figuring how to free him.
Bongani Luthuli
One of his followers asked if Zuma should not be in hospital and if people should be surprised that he was not ill. Luthuli responded and said that it is disappointing that Zuma was sitting comfortably around his legal team. The pros of being a former president.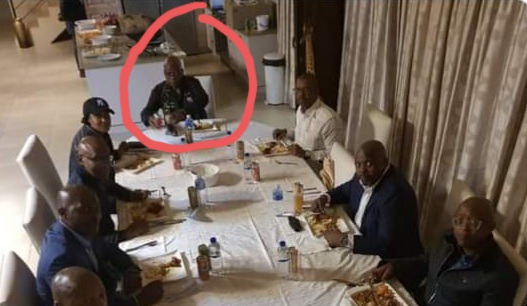 Others were asking if this picture is recent, and Luthuli maintained that it is.
However, it seems that the picture was shared by the Jacob Zuma Foundation spokesperson Mzwanele Manyi on Twitter not so long ago and this is how Luthuli accessed it. However, in his caption, Manyi wrote that Zuma was in their thoughts and that the legal team was planning for his safe return.
Following Manyi's tweet, it appears that Zuma is indeed in hospital and that the picture was taken before he was jailed. If he wasn't, this would have caused a lot of anger and the public was going to lose faith in the judiciary system.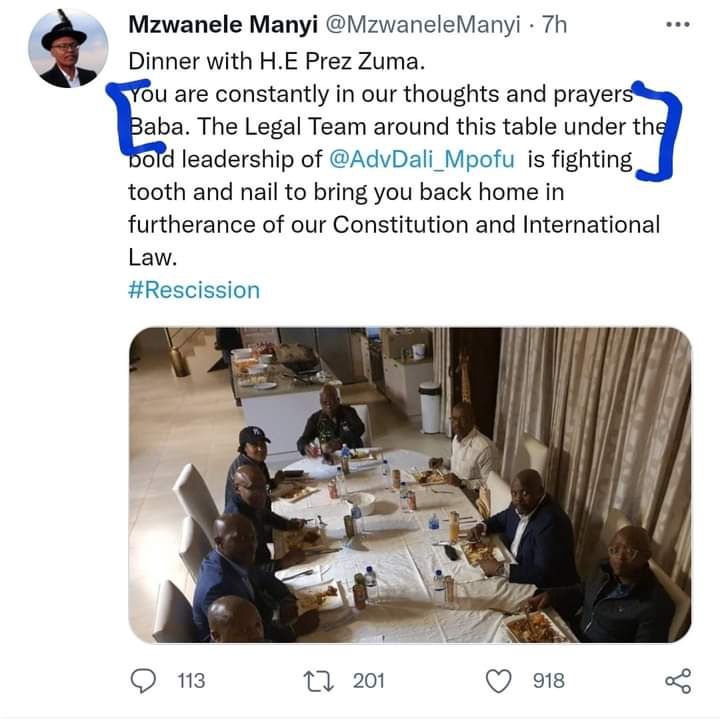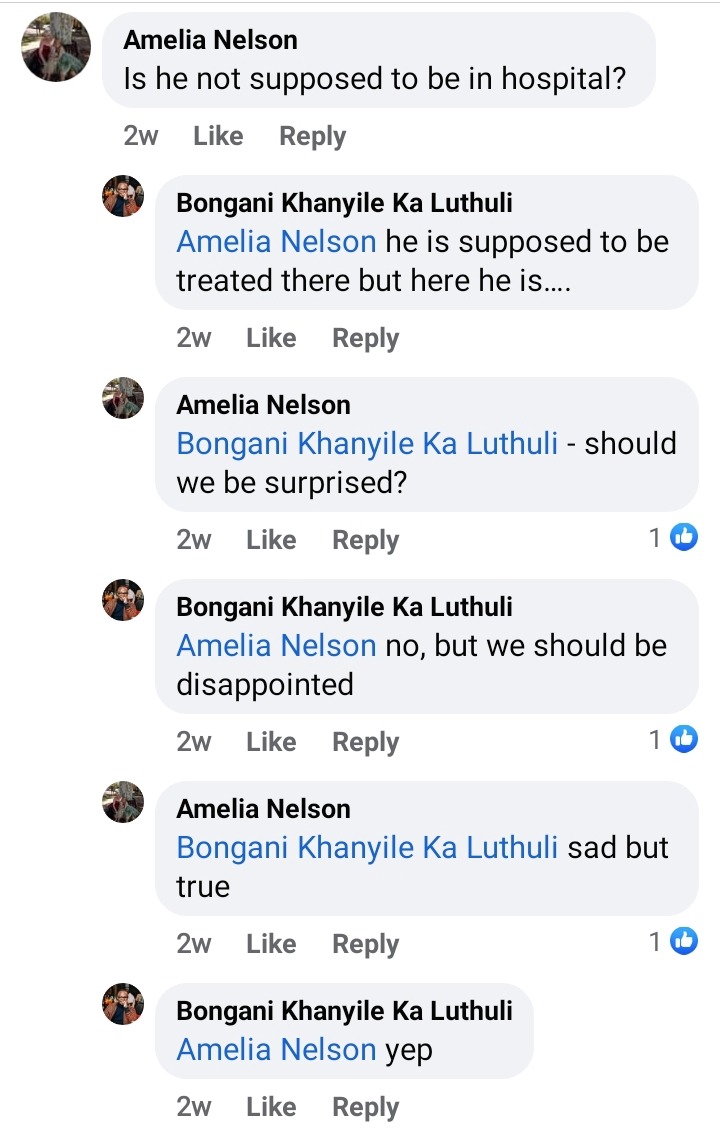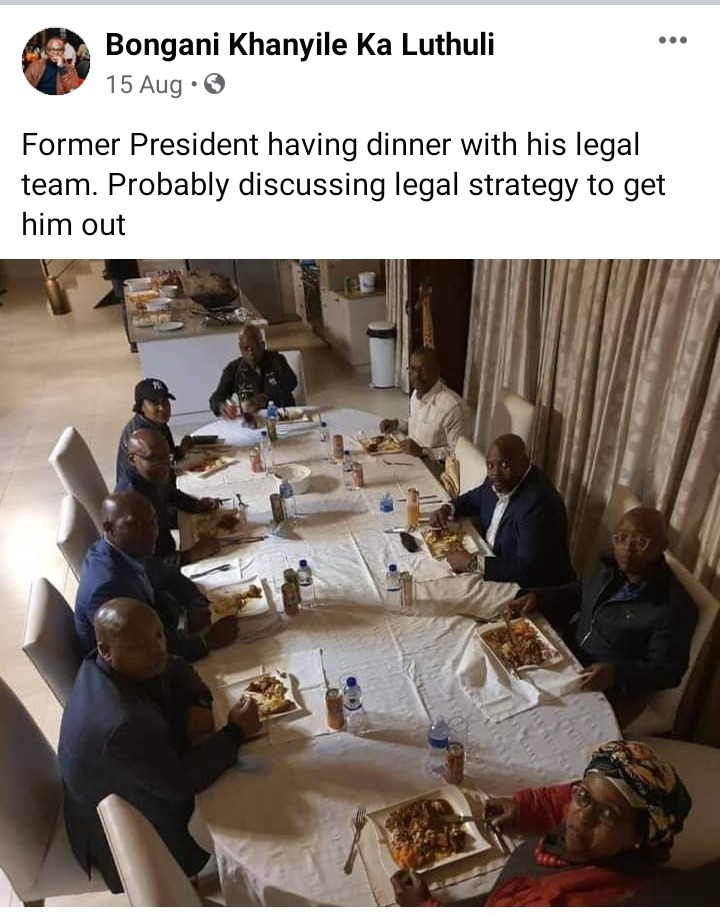 Content created and supplied by: Sasatjie (via Opera News )