I Cooked For Drake and His friends, the Pepper Choked Them Small but They Loved It Tems
I Cooked For Drake and His friends, the Pepper Choked Them Small but They Loved It Tems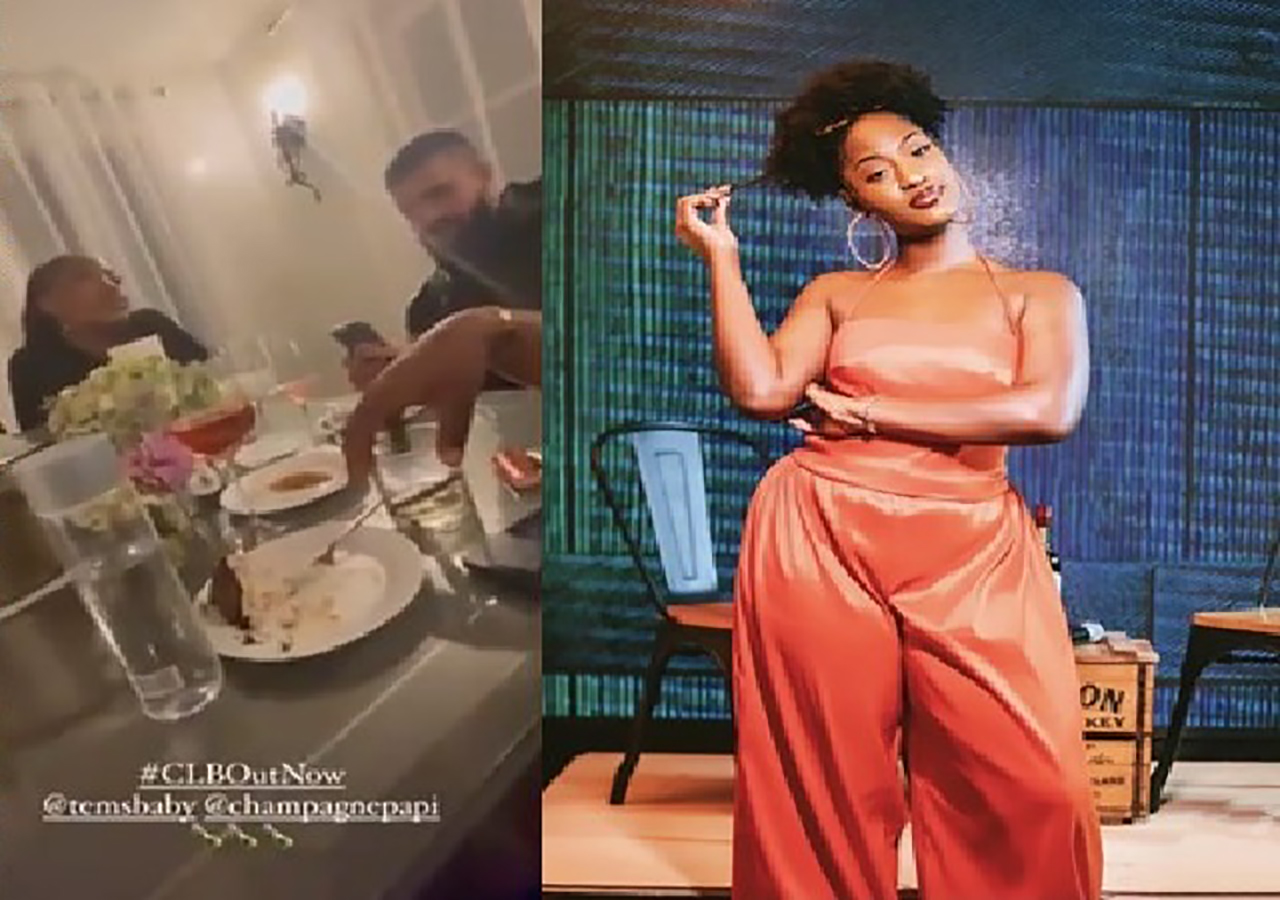 Tems gradual rise to the apex of the music industry following her breakthrough collabo with Wizkid on the song 'Essence' has seen her vibing with rapper Drake as a result.
Days after a photo and video surfaced online which encapsulated the moment she hanged out with Drake in his mansion and proceeded to dine with him, the Nigerian singer whose real name is Temilade Openiyi has shed more light on this rare encounter.
In a Q&A session on Twitter with her swelling fans, Tems revealed that she prepared rice and chicken stew for one of the most successful rappers of all time.
A fan tweeted; "Tell us about your experience with drake, were you excited, was he excited 😂🤗"
Tems replied; "I cooked Chicken stew and rice for them, the Pepper choke them small, but they loved it 😂 #AskTems🕊"
In other news, a Nigerian man in a post shared by NaijaaParents is asking for sound couselling on how to deal with his wife whose culinary skills have not impressed him since they got married.
As shared by NaijaaParents, a part of his post read;
Please hide my identity before you share this. I am a newly married man. I got married last year, in December and so far, things have been quite good, not perfect though except for the meal.
My wife is a very terrible cook and no matter how much I try to manage. The first time she cooked soup for me, it was a complete disaster.
There was too much water in the soup and it had almost no taste whatsoever. She apologized that she wasn't feeling well and that was what affected her food. It was the second week of our marriage and because I loved her so much, I didn't bother.
Due to the fact that she was not feeling well then, we resorted to buying food. I bought food for about two weeks without complaining. We just got married and I was willing to do anything for my wife. When she got back on her feet, she made mainly rice and noodles. No real food, it was mostly carbohydrates and other light foods like spaghetti.
Before we got married, we only dated for three months and in those three months of our relationship, we didn't see each other for long. We stayed in two different locations. I was based in Ibadan while she was based in Abuja. Due to the distance, we only saw each other a few times but we really connected.