Great Yellow Nail Designs To Bring Sunshine 
Great Yellow Nail Designs To Bring Sunshine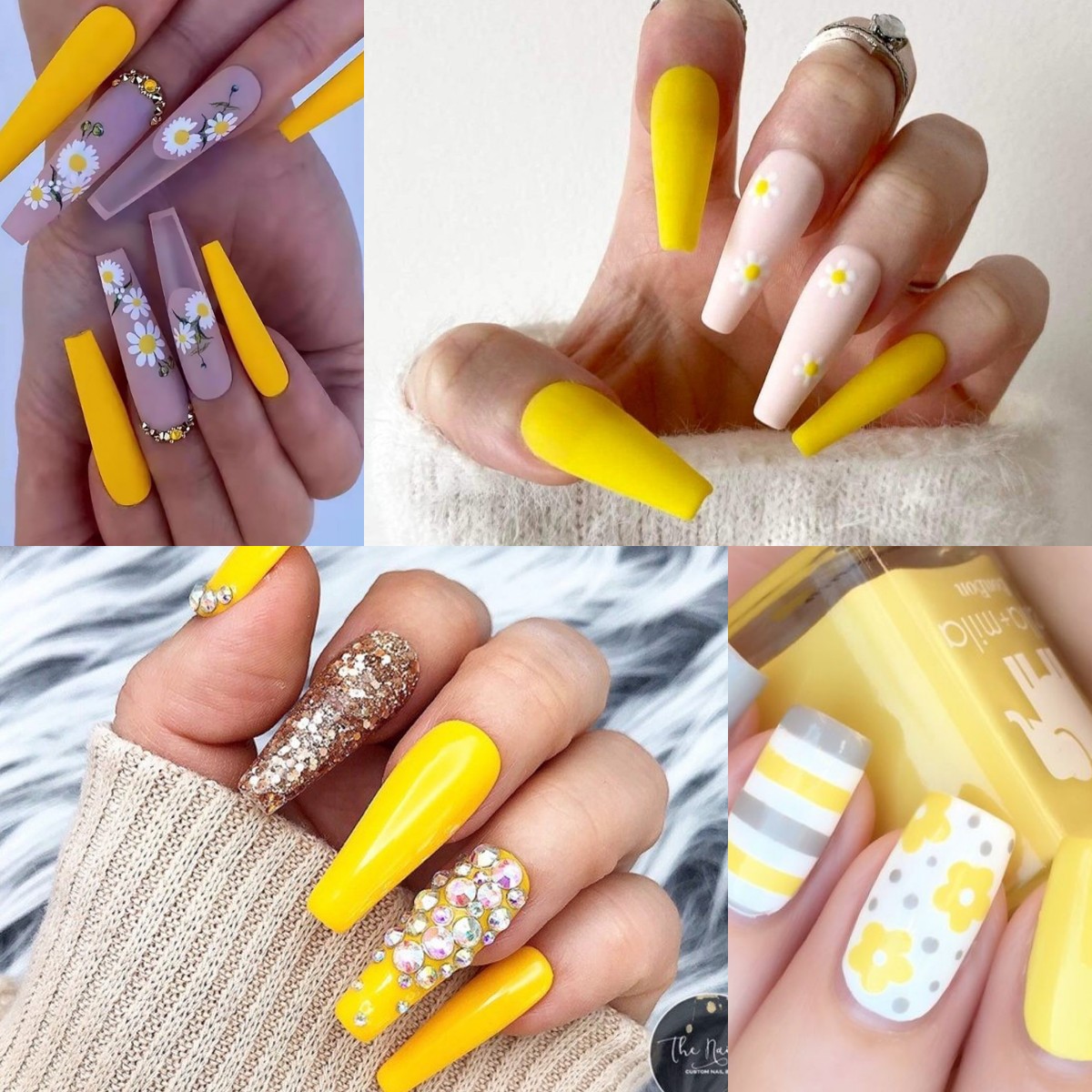 Is there anything better than yellow nails to brighten up your day?
Yellow makes for a beautiful sunny shade, and it is perfect for when you want to go to the beach or spend the day out in the sun with your besties or your significant other.
While it is not everyone's first choice of nail color, and it can be a little intimidating due to its bright hue, yellow nails come in different shades so you won't have to settle for ones that you don't like. If you want toned-down yellow nails, you might want to try the shades daffodil, blonde, banana, or lemon.
If you want yellow nails that have a warmer undertone, then you should try mustard, gold, butterscotch, honey, or Tuscan sun. There are lots of different yellow shades that you can definitely experiment with and have fun with! And the best part is that you can combine two different shades of yellow to bring depth and design to your nails.
Since yellow is a versatile color, it can also be paired with gray, blue, pink, red, brown, orange, and etc. Really, it just goes great with nearly every color there is.
Below, we've featured the best yellow nail designs for you to try this season. You can shop these nails from the links provided, or take the designs to your favorite nail tech!