Four Shot & Killed While Preparing To Bury Relatives RIP
Four Shot & Killed While Preparing To Bury Relatives RIP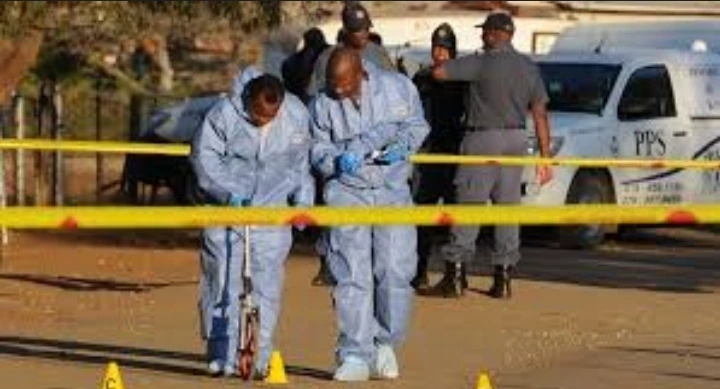 Eastern Cape police are looking for the gunmen who murdered four people in the Qutubeni Administrative Area near Ngcobo who were preparing to rebury their relatives. Police reports state that this incident happened on Saturday when members of the family were preparing to rebury the remains of their parents when they were just brutally attacked by a group of suspects.
So people were very fortunate to have survived this whole ordeal but the other ones were very unfortunate and died on the spot, while a 50-year-old is currently under medical attention in hospital as he sustained serious injuries. The 50-year old is said to have been rushed to a nearby hospital by paramedics immediately after being found at the same as he was the only person who seems to be in a better condition.
The four people who were killed the aged between 39 and 77 and their bodies were discovered in the Garden of a homestead near the graveyard. The motive behind the murder is still being investigated by police as it was not immediately established and so far no arrest has been made. Police are urging anyone who could help them and finding the suspects for with any information that will help them in their investigation to come forward as it may help in them quick apprehension of the suspects.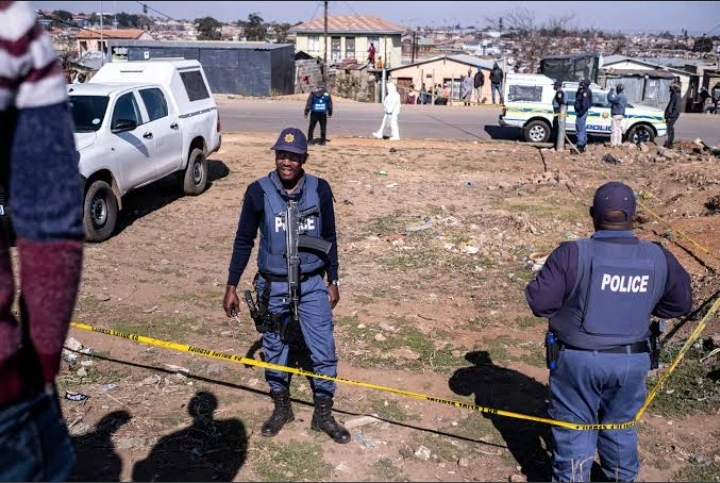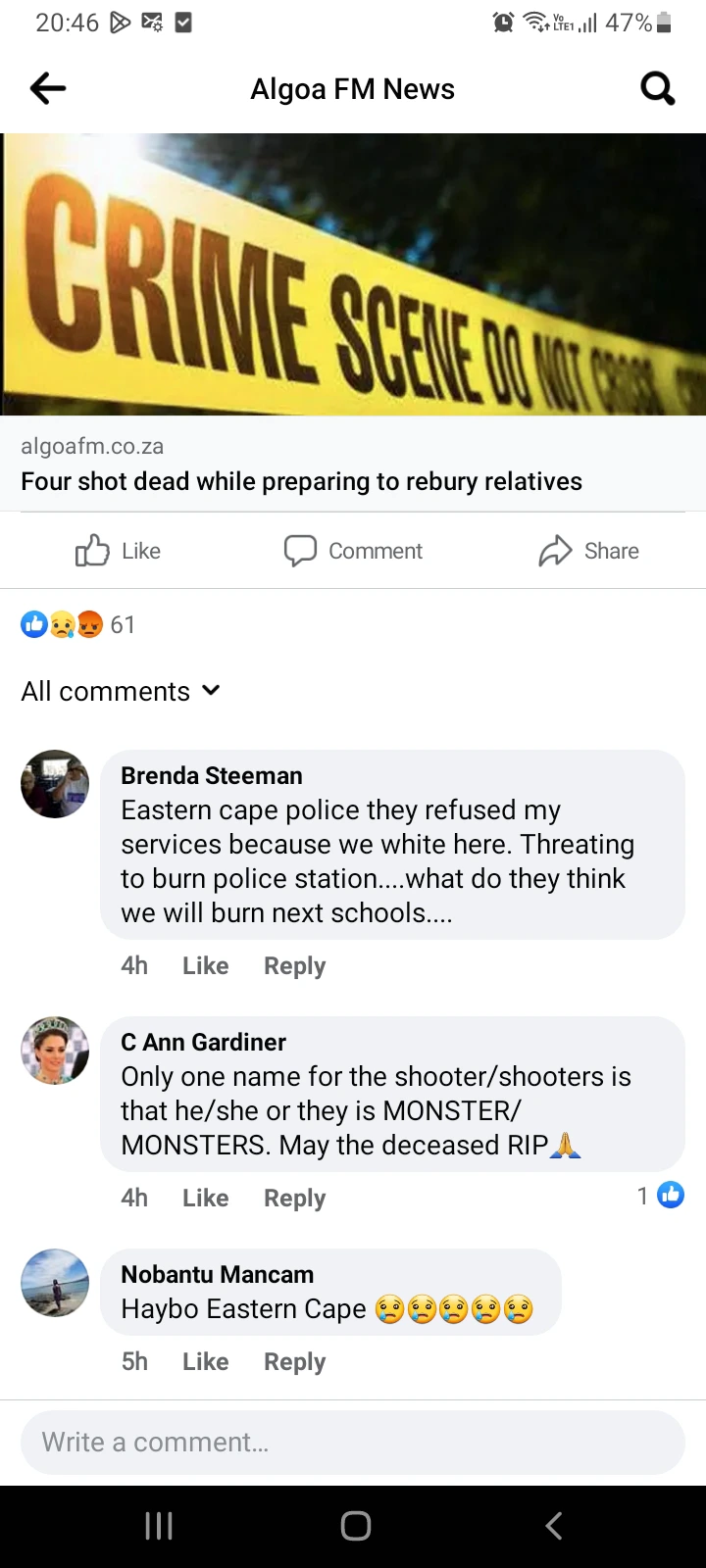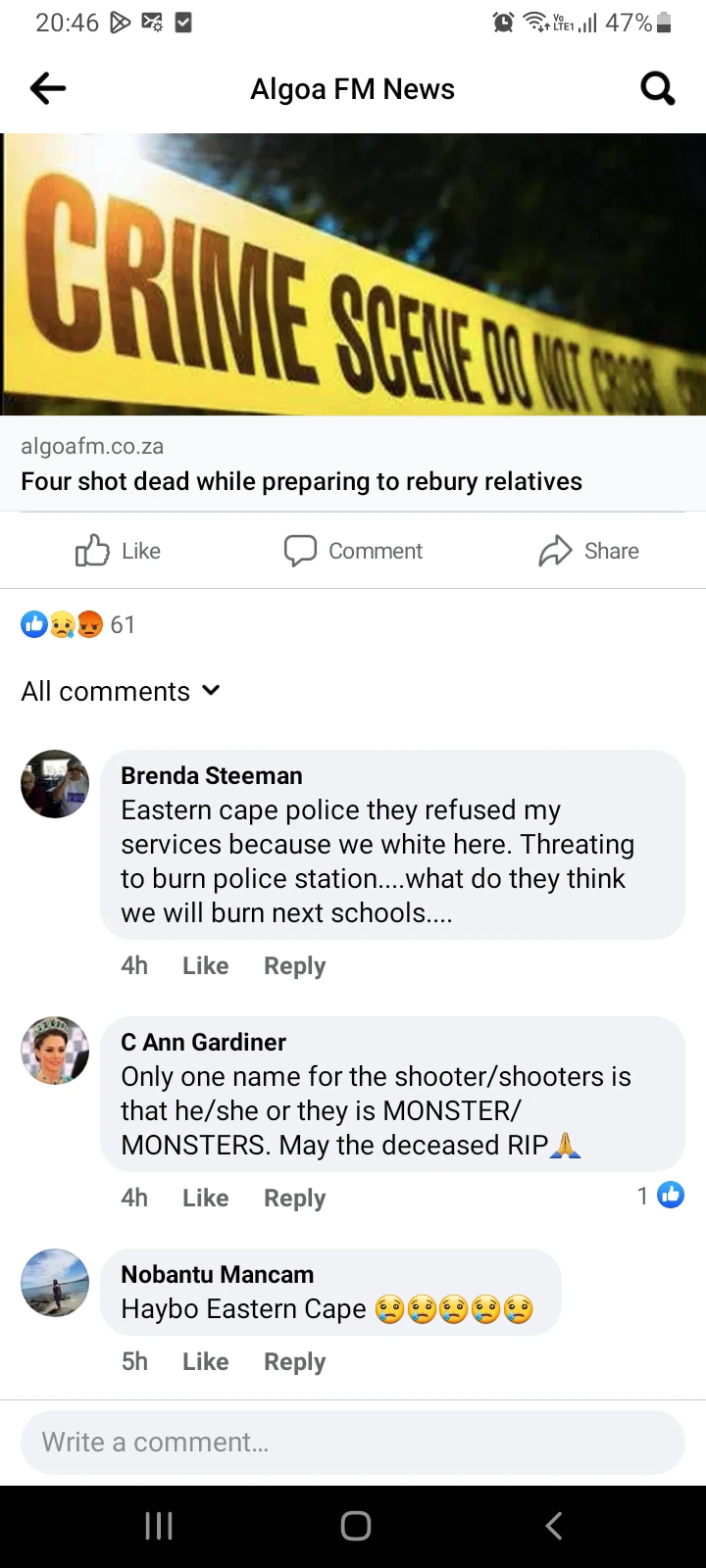 https://www.algoafm.co.za/local/four-shot-dead-while-preparing-to-rebury-relatives
Content created and supplied by: Heist.money (via Opera News )