DJ Lamiez Allegedly Abuses Her Husband, Khuli Chana -See how People React
DJ Lamiez Allegedly Abuses Her Husband, Khuli Chana -See how People React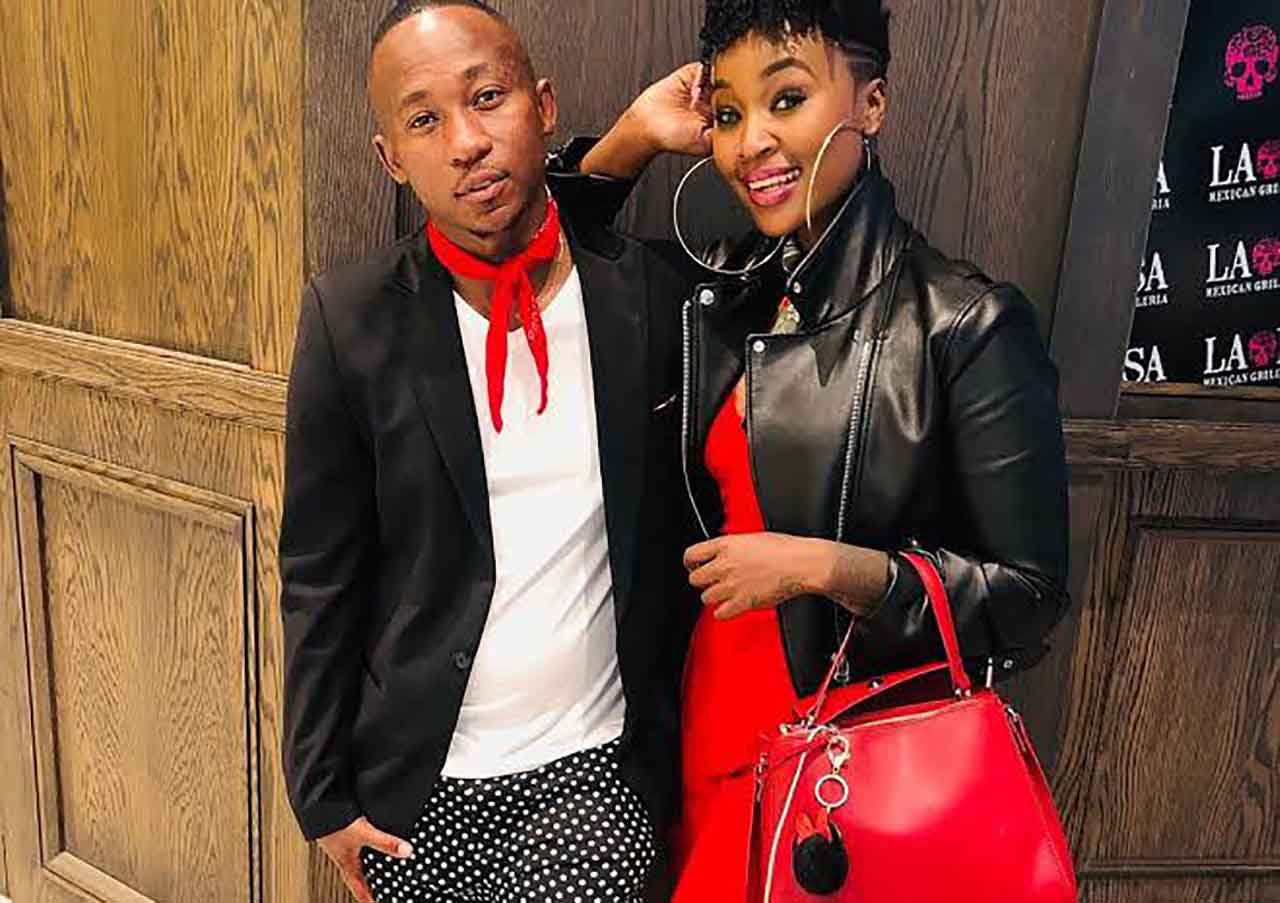 A source on Twitter implied that DJ Lamiez is abusing her husband, Khuli Chana.
Such allegations have a way of breaking the internet and ultimately costing someone their jobs, family, and so forth.
Take for example the Somhale (Somizi Mhlongo and Mohale Motaung) saga, which has left Somizi without a source of income as he is currently unemployable.
He [Somizi] is feeling the wrath of his actions. This follows claims that he was abusing his now estranged husband, Mohale, before and during their marriage.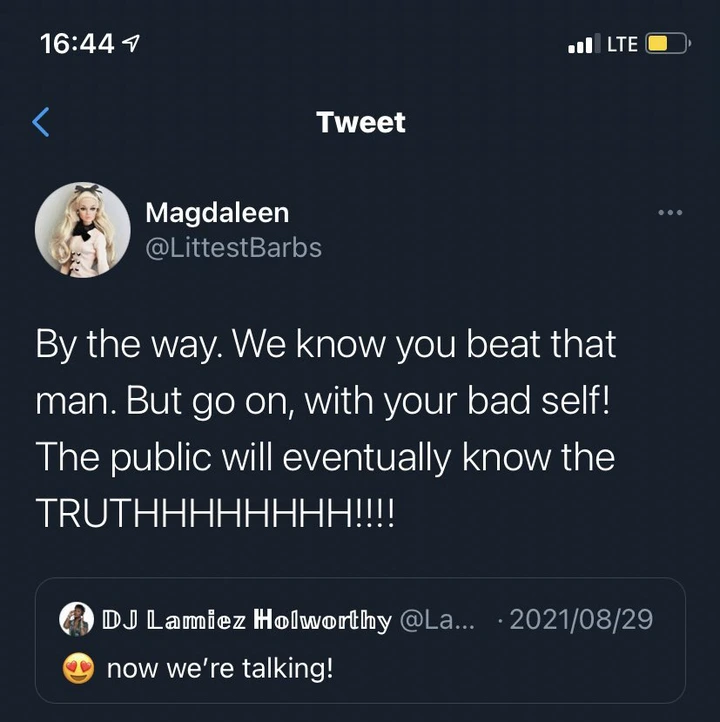 Anyway, a Twitter user said the following:
"By the way. We know you beat that man. But go on with your bad self! The public will eventually know truthhhhhh!" @LittestBarbs tweeted.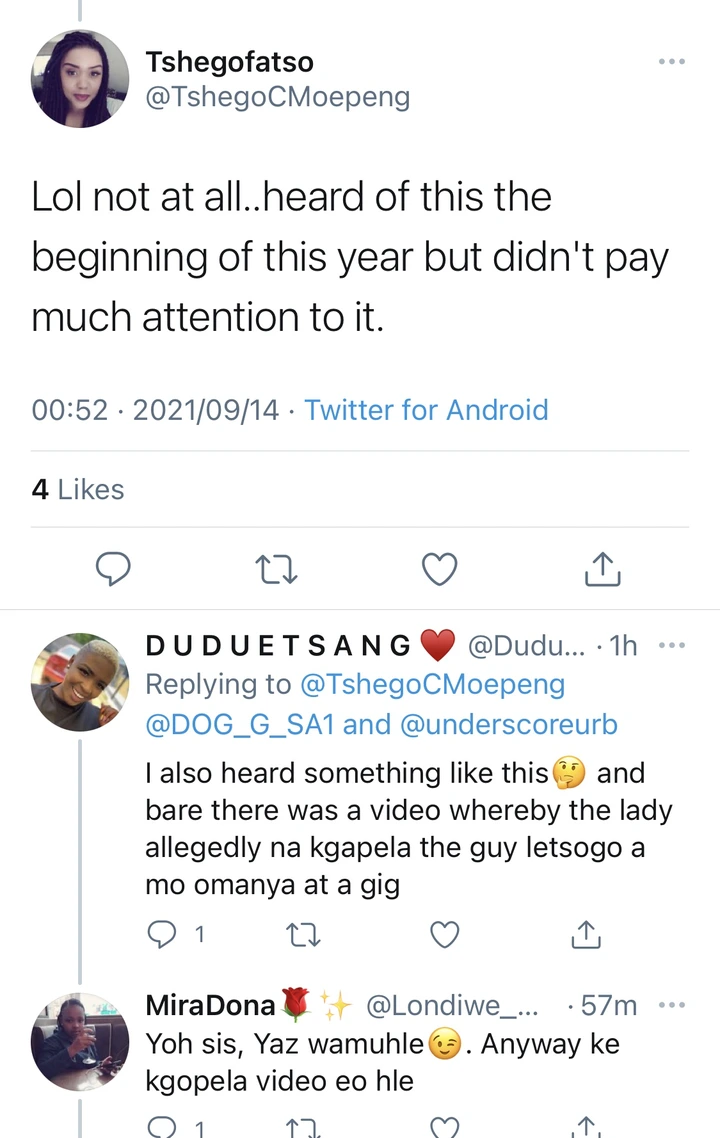 People gathered under the tweet in disbelief of the said allegations and had a lot to say. Most wanted the source of the news to further elaborate on the matter or to at least answer some basic questions. But sadly, the statement was said and the source did not bother to give more information.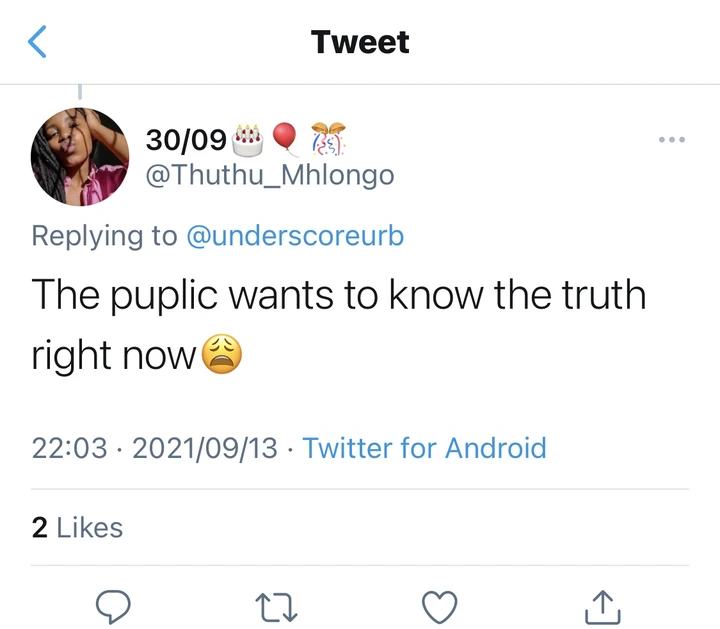 While most believe that there is a basis to the allegations, others are not moved.
"So does this mean Khuli is getting abused (allegedly)?" Asked @TFaightsow.
"I would not be surprised if this is true. Ramirez looks ultra-masculine whilst Khuli is too feminine and on simp mode," @champion_genera.
Replying to the above, @MaudMaloma said: "You guys associate her with masculinity because of her build and her skin tone. If this was someone fairer the conversation would be different."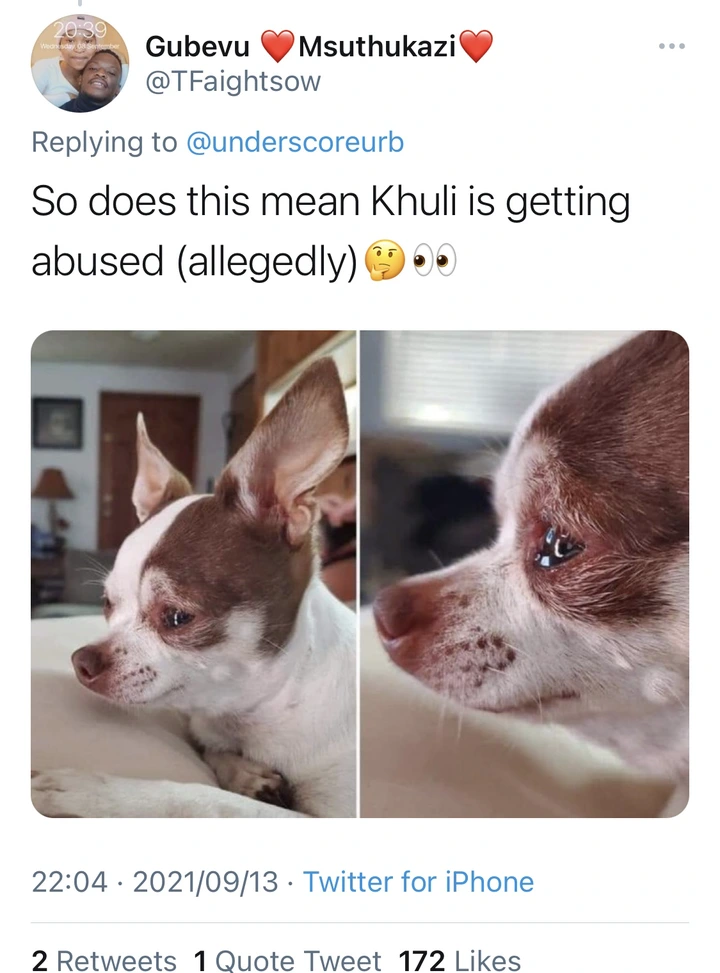 At this point, it appears that people will say whatever for clout and the public will believe it even without evidence.
Not to say that I believe that Lamiez is an abuser, but it's hardly the case that one can make such heavy allegations without a reason. But then again, where is the proof to accompany the said claims?
Unfortunately, South Africa is a country that is not eager to address issues of gender-based violence. As a result, people live in difficult situations and do not know how to deal with such issues because, number one, the justice system is rigged. Number two, people are quick to laugh and judge once they catchword that you're being abused. Even worse off for a man.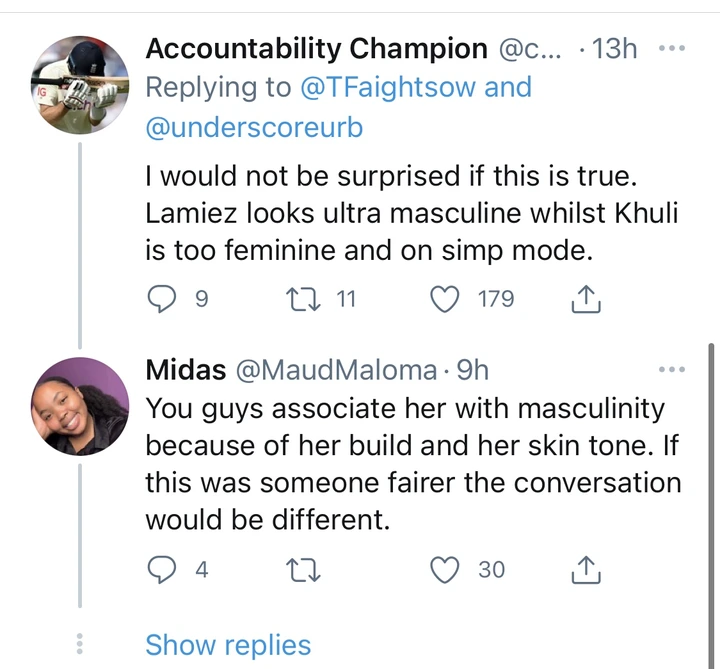 Content created and supplied by: NtiyisoKoekarie (via Opera News )