Condolences pour in: Mpho has died
Condolences pour in: Mpho has died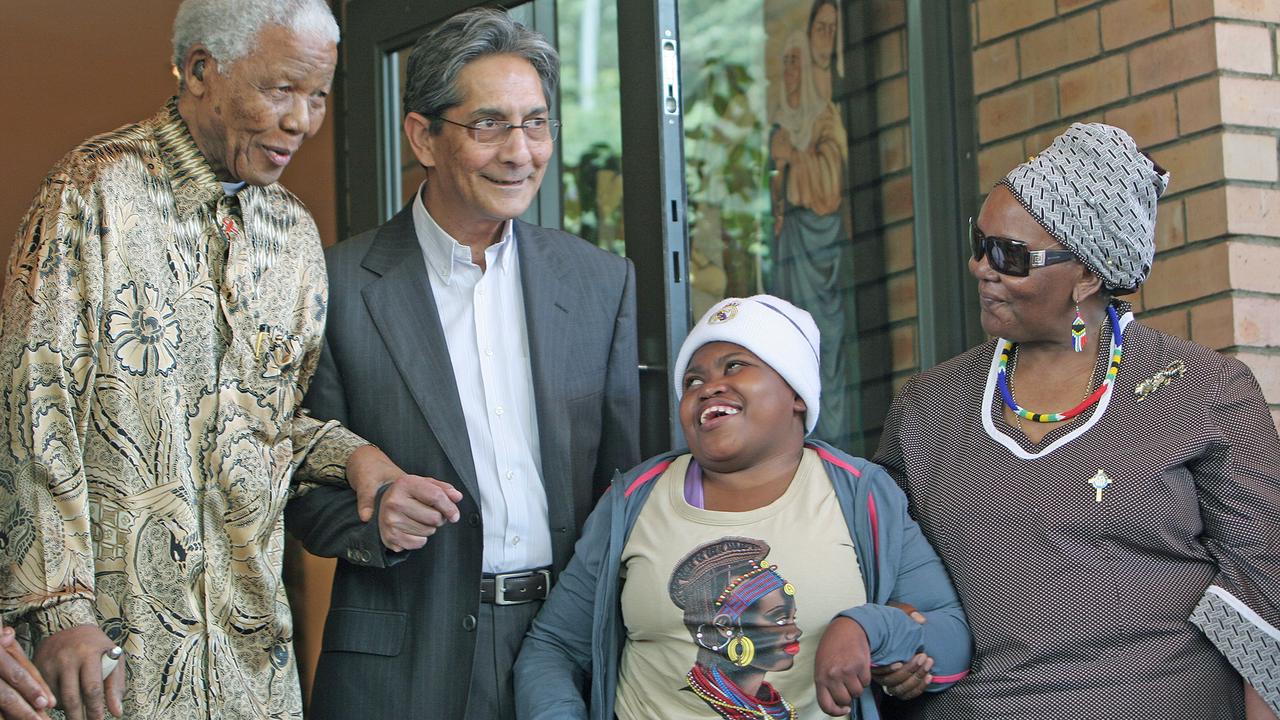 Mzansi has just learnt of the passing of the world-famous remaining siamese twin(s) Mpho & Mphonyana. Mpho Mathibela was 35. An interesting and least know fact is that when the Siamese twins Mpho and Mphonyane were born P.A.C activist and mother of the Mazwai sisters, Mama Belede, was the journalist who broke the story in public.
Mpho and Mphonyana were born to Sophie Mathibela at Baragwanath hospital in 1986. But what grabbed the world's attention was thats the girls were joined at the head. The twins were separated in 1988.Unfortunately, Mphonyana died in 1990 after an illness. The twins became famous in the country and their famous picture was in every Black household in the 80's
.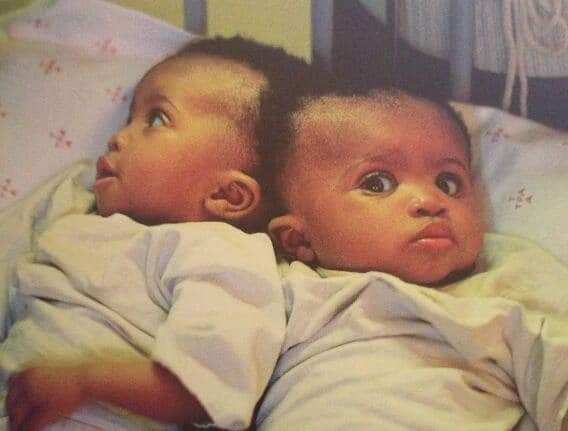 After they were separated in 1988, Mpho proved to be the stronger twin after the surgery, which led to her having to leave her weaker sister, Mphonyana, behind at the hospital. Having been more afflicted after the surgery than her sister, Mphonyana died of pneumonia a year after they were separated.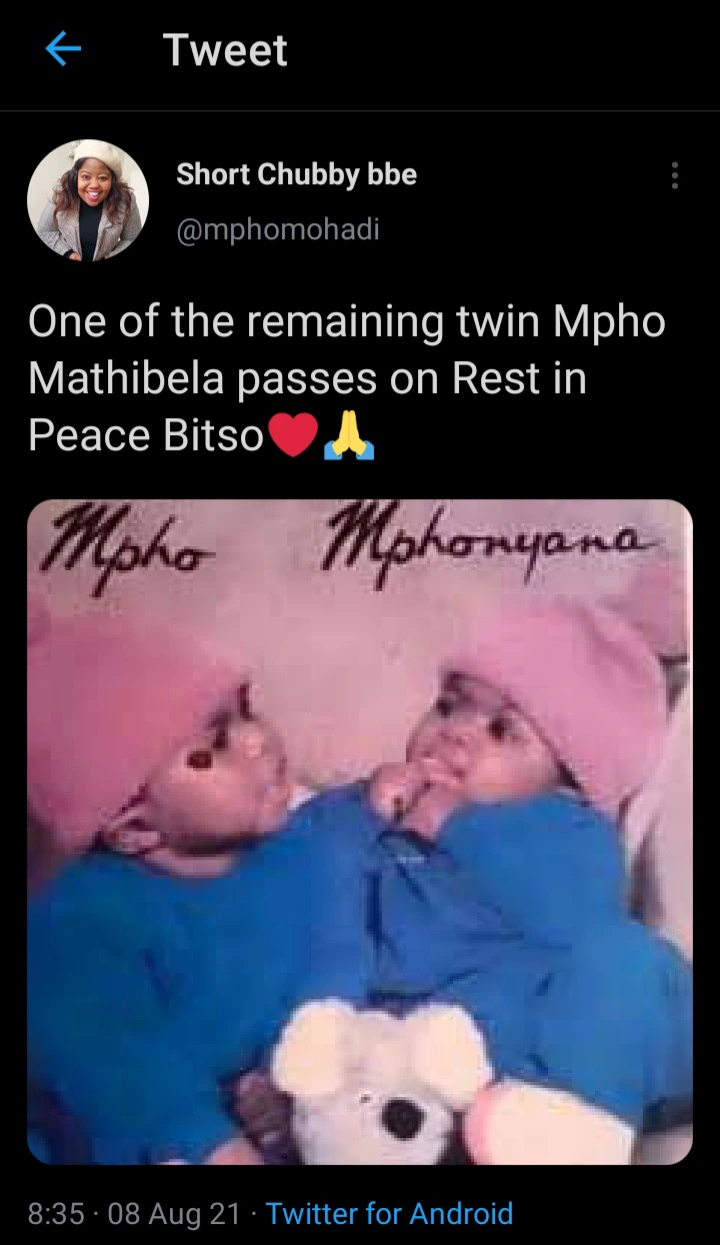 Four years after they were born Nelson Mandela was realesed from prison and 4 years later the country went into its first ever democratic elections which subsequently led into a unitary state. Mpho was privileged to meet president Nelson Mandela.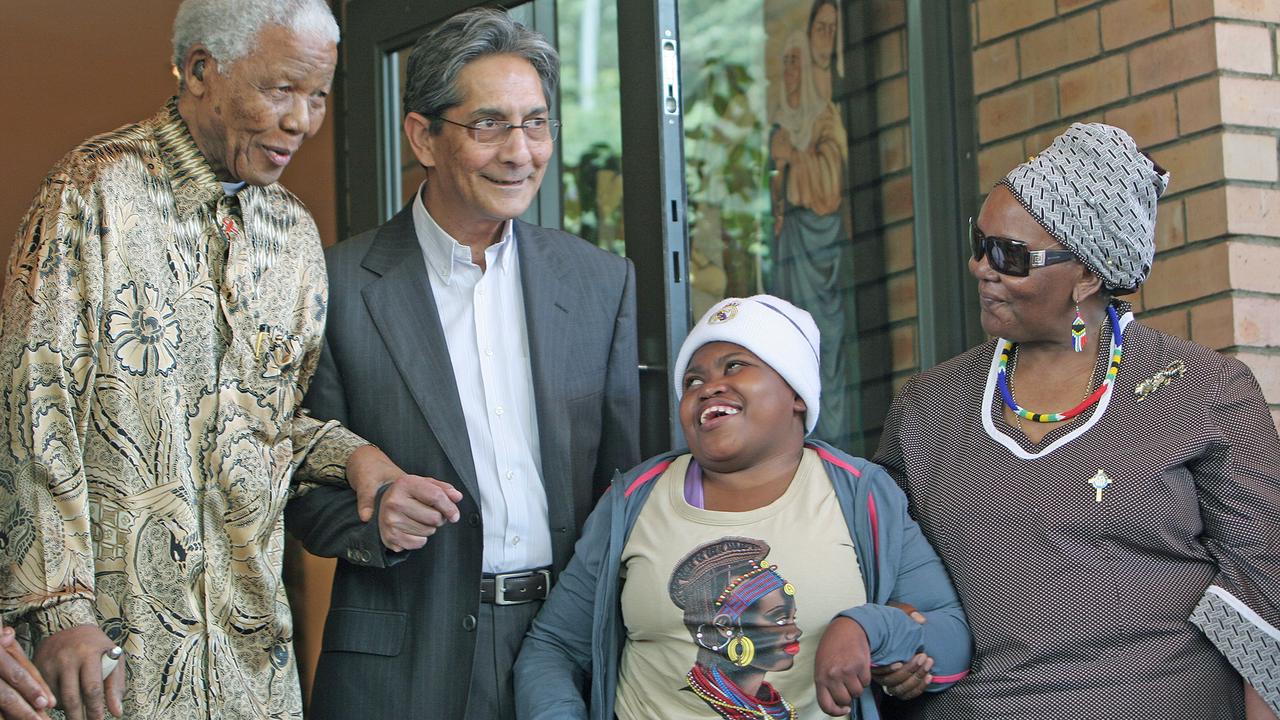 A song title "Mpho and Mphonyana We love you" was released in 1988, with proceeds from the album "Tribute to Sophie Mathibela" dedicated to the mother of the twins. The mother was hailed for her courage and total devotion to her babies in order to help in their upbringing. Mzansi came together and donated money and food for the family.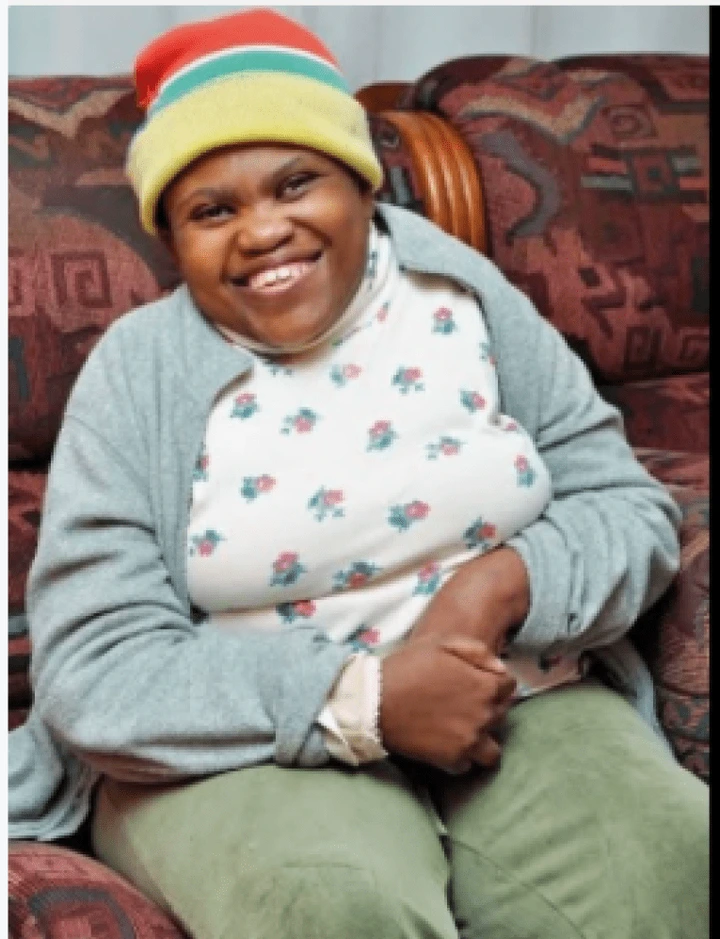 Although Mpho lived a healthy life after the separation and after Mphonyana died, she was mentally challenged. She was described as a bubbly but shy girl who spoke fluent Afrikaans at an early age. But she was a strong woman to have survived such a big operation and continued to live for 35 years.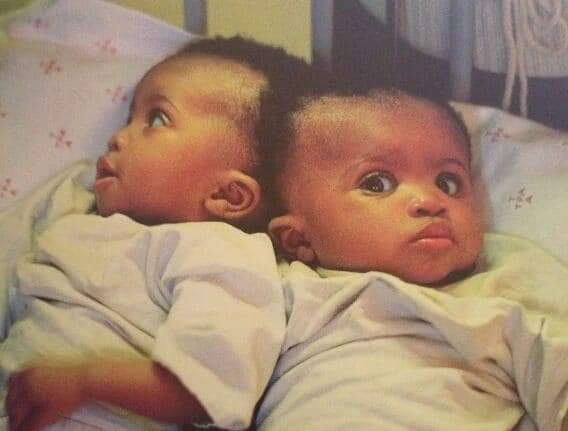 Condolences are pouring in: Condolences to the family family. May his soul rest in peace. We remain eternally indebted for the noble work of late PAWO member, Belede Mazwai for helping the family out.
@LoveZA Wow MHSRIP I didn't know that she was still alive , eish so sad to learn about the injustice that our ppl face everytime cos lenna haye we used to have that pic. Mpho le Mphonyana will always love you
Rest In Power Mpho and Mphonyane!
Content created and supplied by: Mmapula (via Opera News )