Alleged Rapist Who Has Terrorized Women For 9 Years Allegedly Raped 93 Women
Alleged Rapist Who Has Terrorized Women For 9 Years Allegedly Raped 93 Women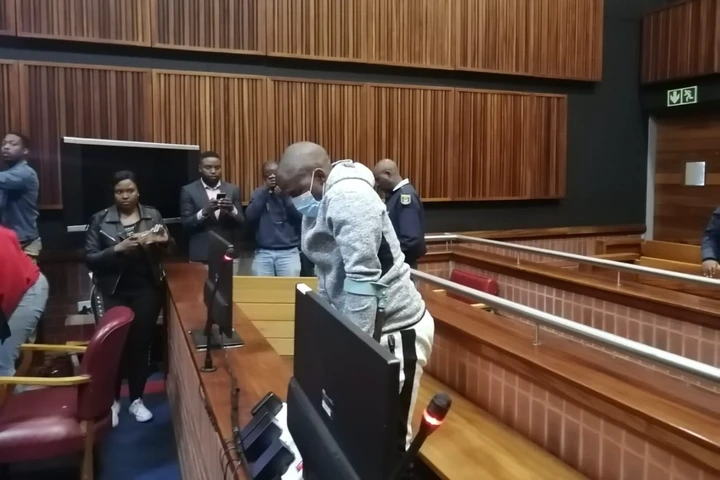 A man accused of 148 separate rapes in Ekurhuleni has pleaded guilty.
Alleged serial rapist Nkosinathi Phakathi has entered a guilty plea to 148 charges, 93 of which are for the crime of rape.
Phakathi made an appearance in the Palm Ridge Magistrate's Court on Wednesday and acknowledged to carrying out a nine-year reign of terror, during which he raped, kidnapped, and robbed a number of women, children, and other people.
On Wednesday morning, the accused entered the courthouse while balancing on crutches. However, he refused to engage with the media cameras or the staff members working in the courtroom.
Advocate Letau Kgokane, who represents Phakathi in court, was in charge of reading the defendant's admission of guilt to the judge during a court session that took place on Wednesday morning. In it, Phakathi described in detail how he had committed the offenses.
Since 2012, it is alleged that he has targeted teenagers and children, including one who was only nine years old, in public places as well as inside their homes.
At first, he was charged with 203 offenses, but the state later dropped 55 of the less serious ones. Residents in Ekurhuleni who are outraged by the crime are pleading, with the court to deliver down a severe punishment.
Nomathemba Msiza, a worried local citizen, expressed the opinion that Phakathi ought to be isolated from society for the remainder of his life.
She stated that "we are pleading with the judge to hand down a sentence that would see him behind bars for the rest of his life and that he will not be eligible for parole."
Phakathi was taken into custody in March of the previous year in Barcelona in Daveyton.When he tried to evade arrest, the police opened fire, hitting him in the leg with a bullet. His leg had to be amputated as a result of the injury.
According to Brian Sithole, who works for the One Strong Voice Foundation, people who are found guilty of gender-based violence and attacks on children should be subjected to the heaviest terms that are legally permissible.
According to what he had to say, "We are calling on the state to bring down a stern sentence for Phakathi that will also serve as a warning to others."
"Women and children cannot continue to feel unsafe in their homes and while walking in the streets because there are perpetrators lurking around waiting to pounce on them," said one activist. "This cannot continue."
The verdict is going to be announced on Tuesday of the following week. Your participation in the discussion by posting your ideas in the space below is strongly encouraged.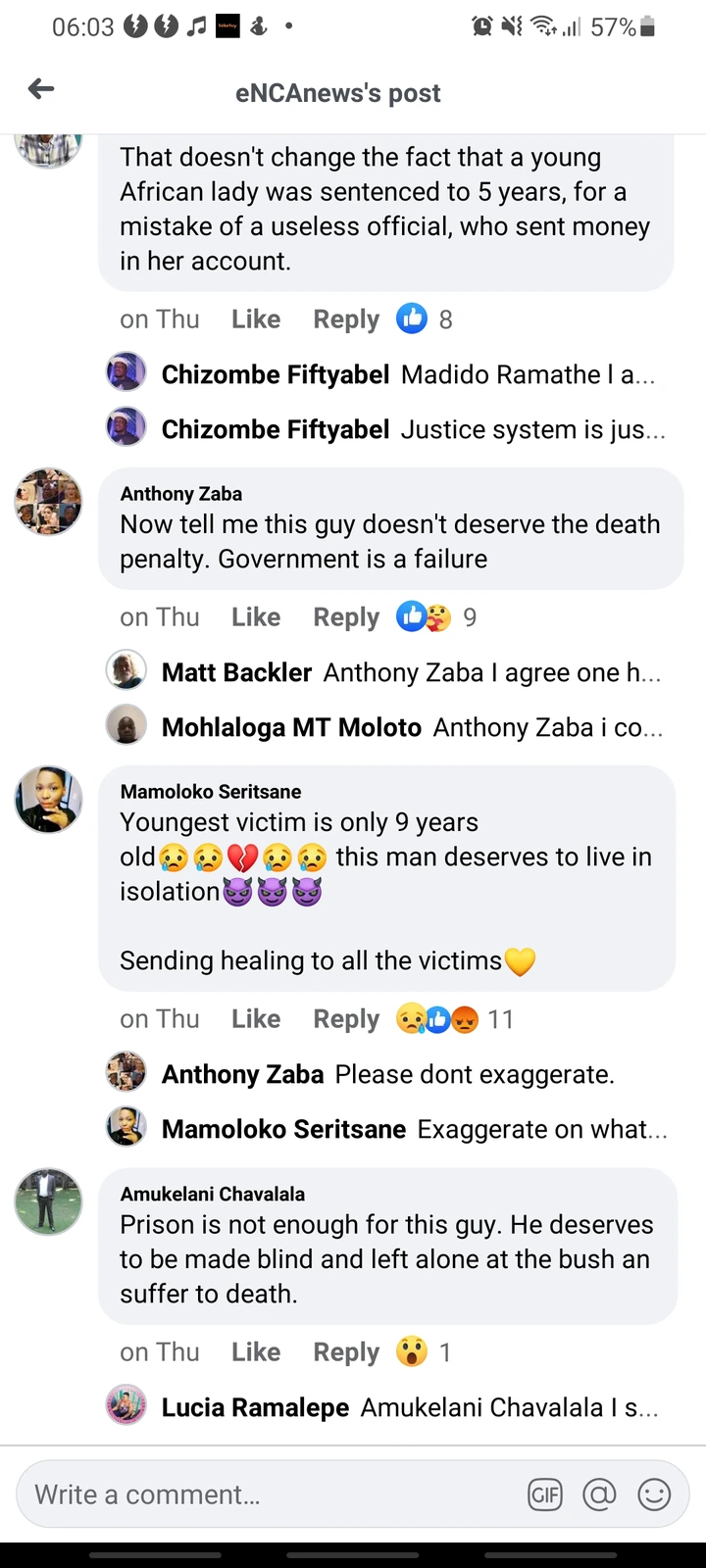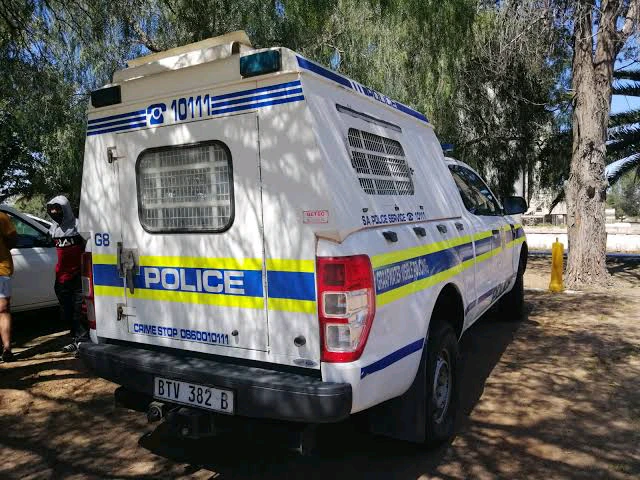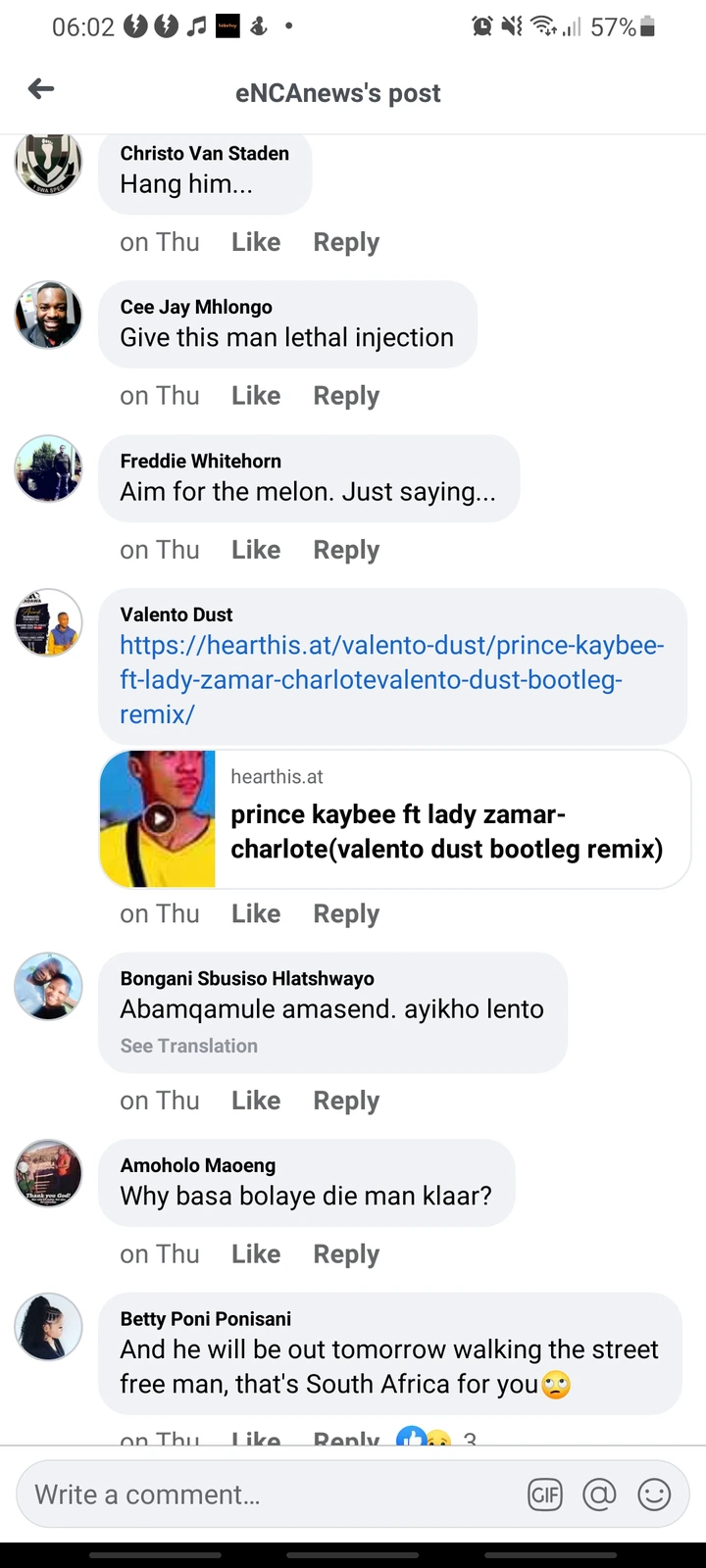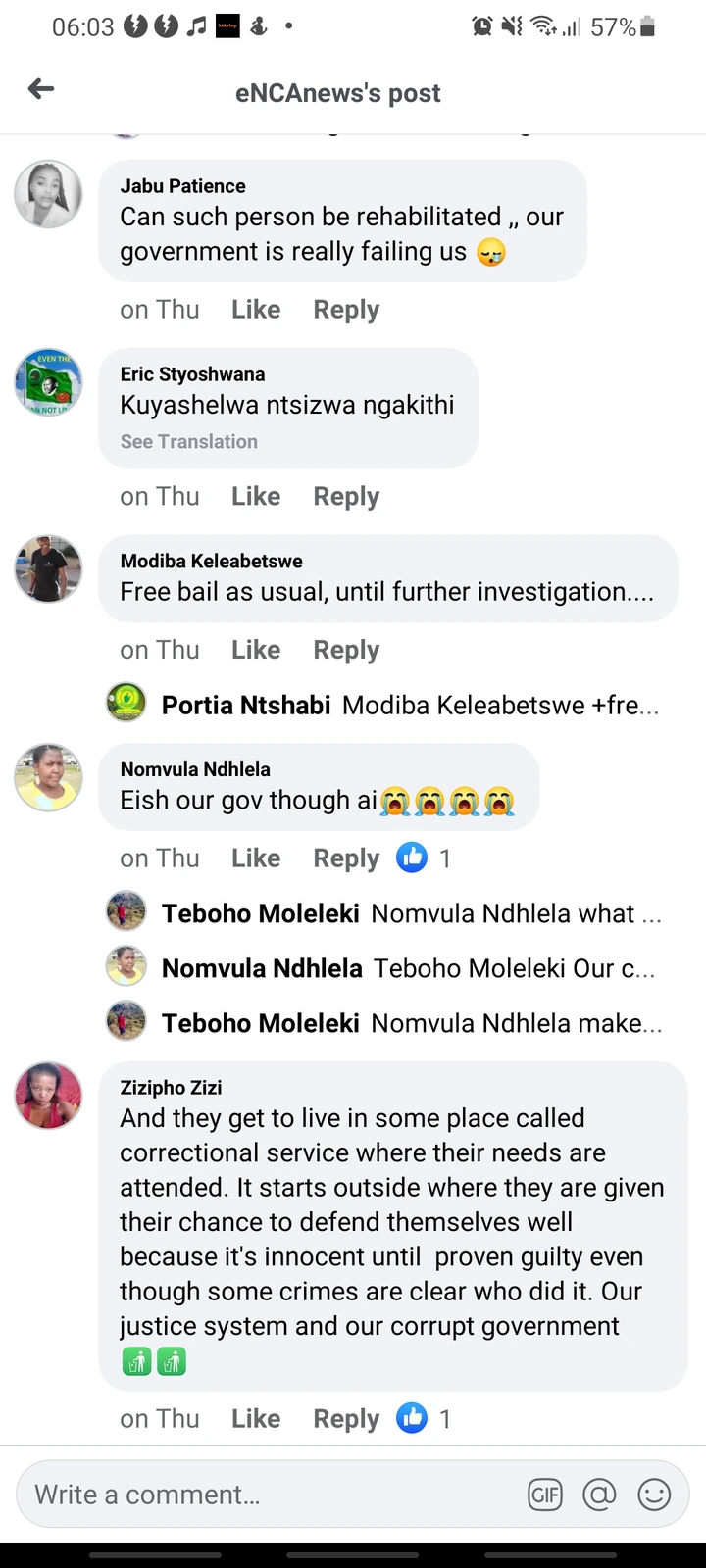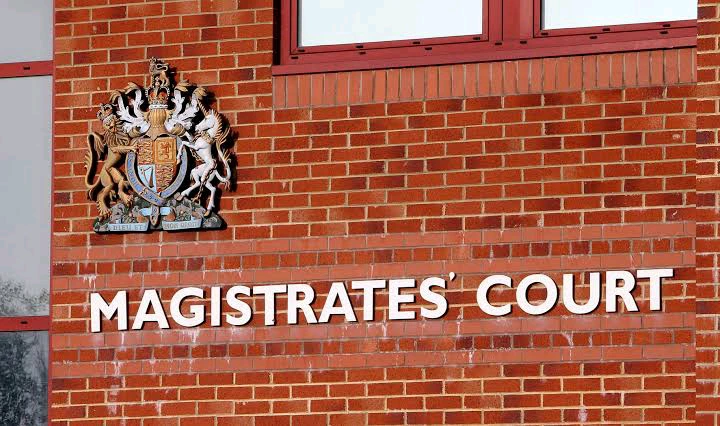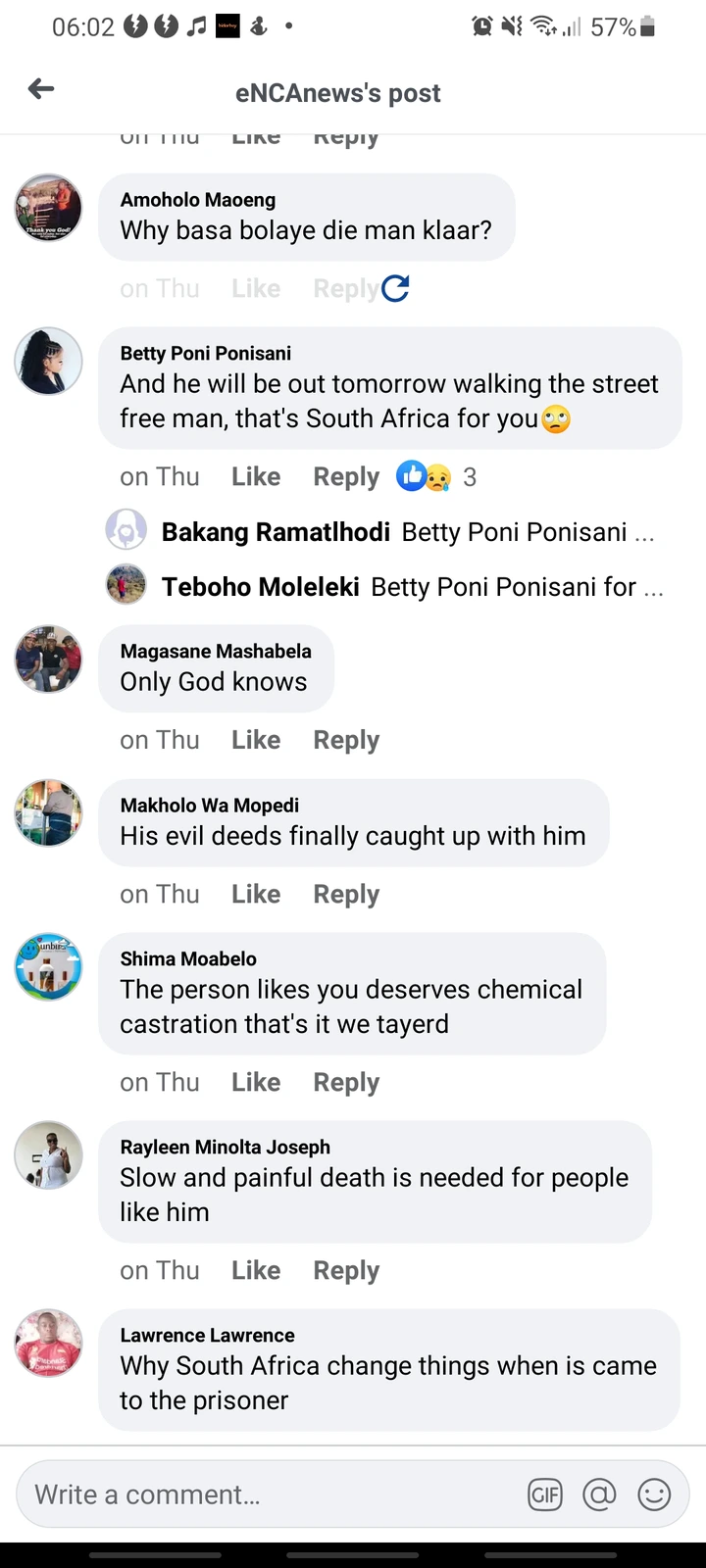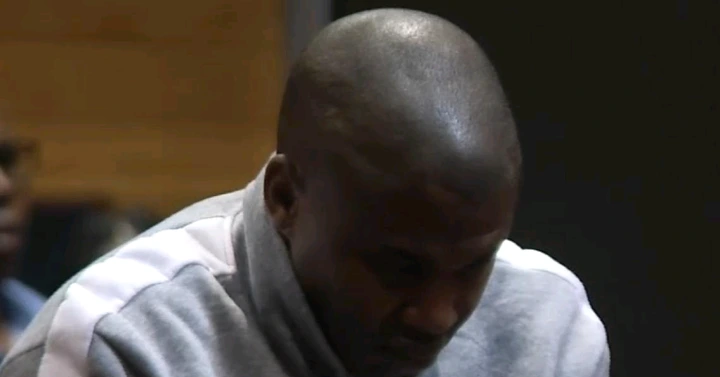 Please spread the word and follow for further updates.
Content created and supplied by: Black_Kermit (via Opera News )