AKA On His Relationship With The Late Anele I didn't abuse Anele
 AKA On His Relationship With The Late Anele I didn't abuse Anele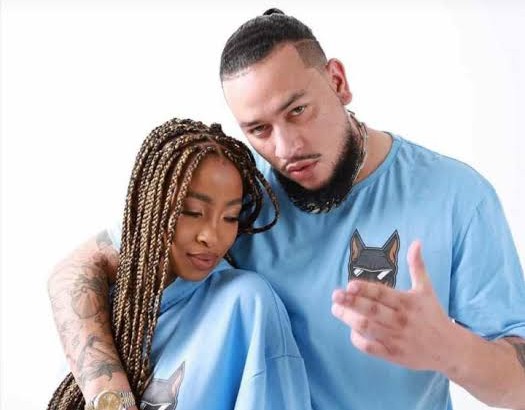 AKA has been painted in a very negative way since that viral picture of him breaking a door to get to Anele. When Anele allegedly jumped to her death in a Cape Town hotel, the focus was on their relationship and the level of toxic it was.
Read more: What Re-Opening Anele's Case Means For AKA
In a recent interview on the Sobering podcast, AKA denied abusing the late aspirant chef. He admitted that their relationship was not perfect and he might have emotionally abused her at times.
"That is one of those moments where you lose your temper and you break s*** in the crib. I didn't abuse Anele, I might have been emotionally abusive at times," he said on the podcast.
"All you guys are seeing is a broken door and it doesn't look good on me at all. I will take that and it's not my finest moment. Our relationship was so explosive. It can be super great and also toxic. Sometimes you do things that you are not proud of," he continued.
Read more: Sho Madjozi Gets Dragged Into AKA's Relationship
The rapper did an interview shortly after her funeral and described what happened on that day Anele died.
"It was a great day. We went down to Cape Town. We went to the V & A, we had lunch with our friends. We had lunch, we went shopping. She got dressed, she looked beautiful as always and then we went to work.
"We came back around eleven with some friends and the friends left. And then prior to that week having left for Cape Town. Myself and Anele had a particularly difficult week in our relationship. Lots of disagreements, arguments and so forth," he said. "We sat down, we spoke and naturally we started disagreeing again. And things got more heated to the point where it was the early hours of the morning. So at one point, when things started to take a turn I decided that it would be best for me to remove myself from the situation. I decided I was going to gather my belongings and book myself into another room and hopefully things will simmer down.

"Got to the point where we argued more and the thing that really breaks my heart – I have my ring with me – it's the only thing that I have of her belongings and she took it off and threw it at me. We said very mean things to each other and I left the room. Came back to her room because I had taken her phone.
"And things took a turn for the worst when we got to a point in the argument where Anele kind of threatened to kill herself. I had called reception for security and kind of tried to remove myself from the situation. And I think out of panic, I didn't want to be there or feel that this was going to happen. So I went to the bathroom and when I came out of the bathroom she wasn't in the room. And I looked around the room – she wasn't there – I get to the balcony and I look down to the street, that's where she was."
Image credit: Instagram