We love what Pearl Thusi said to Amanda DuPont
We love what Pearl Thusi said to Amanda DuPont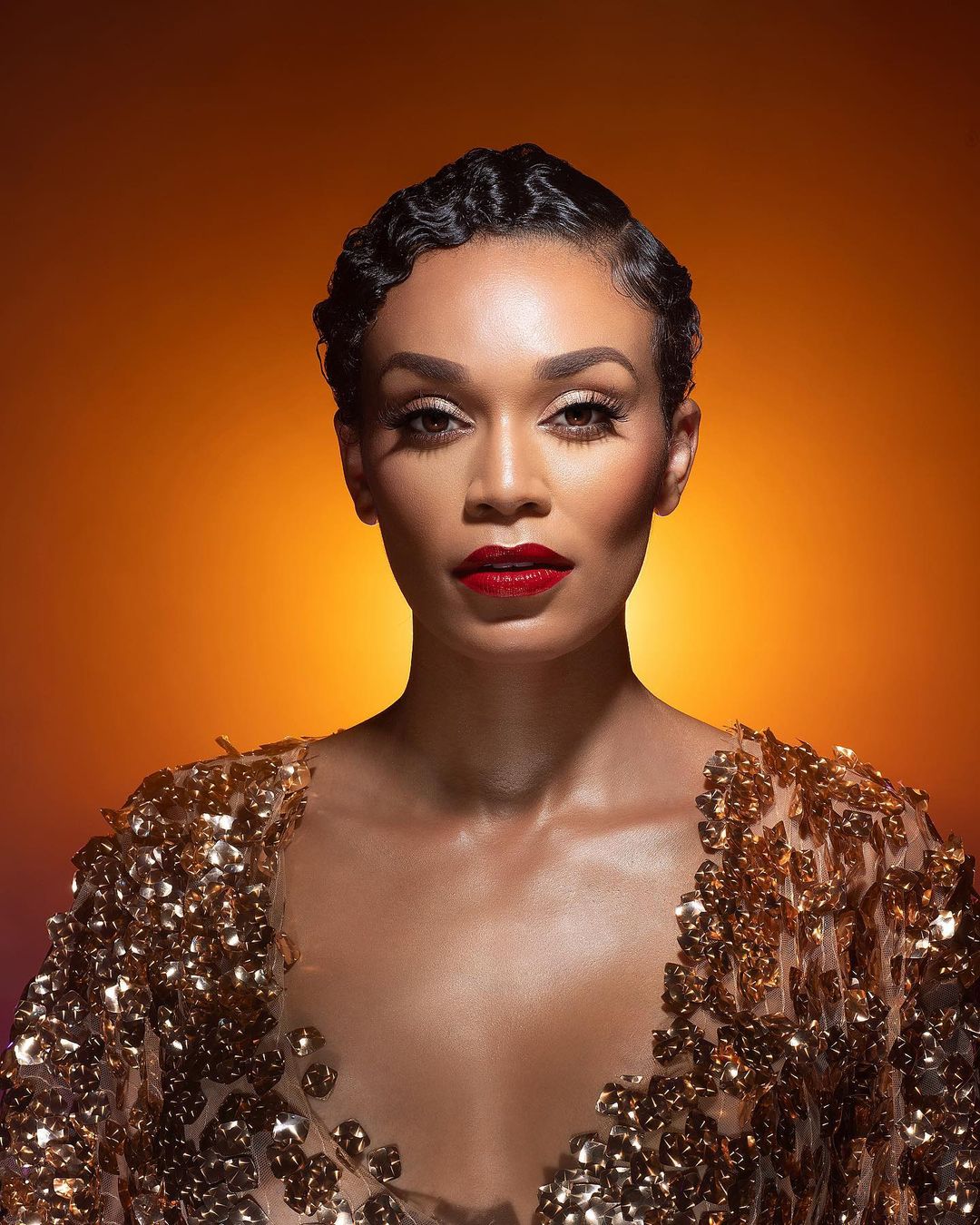 Pearl Thusi is one woman that does not shy away from expressing her emotions and we love that even more about her.
Read More: Thabo Mabogwane Responds To Zodwa's Claims
Pearl took to Instagram to pen a very heartfelt message to none other than Amanda Du Pont and their exchange was so adorable to say the least.
Pearl said, "So proud of this girl…we've come so far. In the mess of this industry we've managed to continuously find our own path and stay on it. Well done @amandadupont ! I'm so proud of you for @lelive.africa ! It's beautiful and the product is amazing! Eco friendly luxury! Looks beautiful and is real quality… just like you.
Amanda responded to Pearl and said, "Awww sis 🥺🤍 I'm sooooo absolutely proud of you!! You have grown so much in all aspects of your life! You are a marvel, superwoman, mom and gift to this industry! Like I said yesterday your insights, values and philosophy on life had me stunned.
"You own your truth and stand solid on your values. I'm so grateful for your support-legit crying 😭😭😭 know how proud I am of your achievements! Cheers to growth, supporting each other and uplifting other woman🙌🏽🤍 Well done on the household favourites @_blackpearlhair and @thesitotacollection I always say it takes a strong, confident woman to uplift another-you are that!
"Happy Woman's Month Queen! It's our season!!! Always here to fix your crown 👑 you didn't have to do all this-but you did! I will always be here to support every single thing you do!"
Seeing that it is women's month, We love seeing this happen. They are living that statement that women should support each other's businesses.
These were some of the reactions on Instagram:
@qinisovandamme said, "I love to see this! @amandadupont sis, your products are amazing and it's so incredible seeing my big sis @pearlthusi having your back like this!"
@milla_janenatural said, "love seeing women support other women 😍❤️🙌"
@sneakerz_hub said, "Girls making continuous waves.😍 Am I not inspired right now?😢❤️🔥🔥 congrats hun. 😊"
Three days ago, took to Instagram to show her sister just how much she means to her celebrating her belated birthday.
She said, "Chunks better late than never! We had the best time on your birthday hence the belated post! Happy belated birthday @kayleigh_dupont my youngest sis! Congratulations on your degree and all the best with your MBA this year🤍🥺🙌🏽no lie you are making me seriously consider studying for mine! And that's our relationship 😂😍❤️ we just want to live our best lives, doing the best things with the people that matter!
"I confide in you a lot more than I do anyone else because you never judge. Thank you for being an amazing friend to me and Kim, ride or die, sing along superstar and for keeping my deepest thoughts close to your heart! You are bubbly, funny, smart, caring and innovative!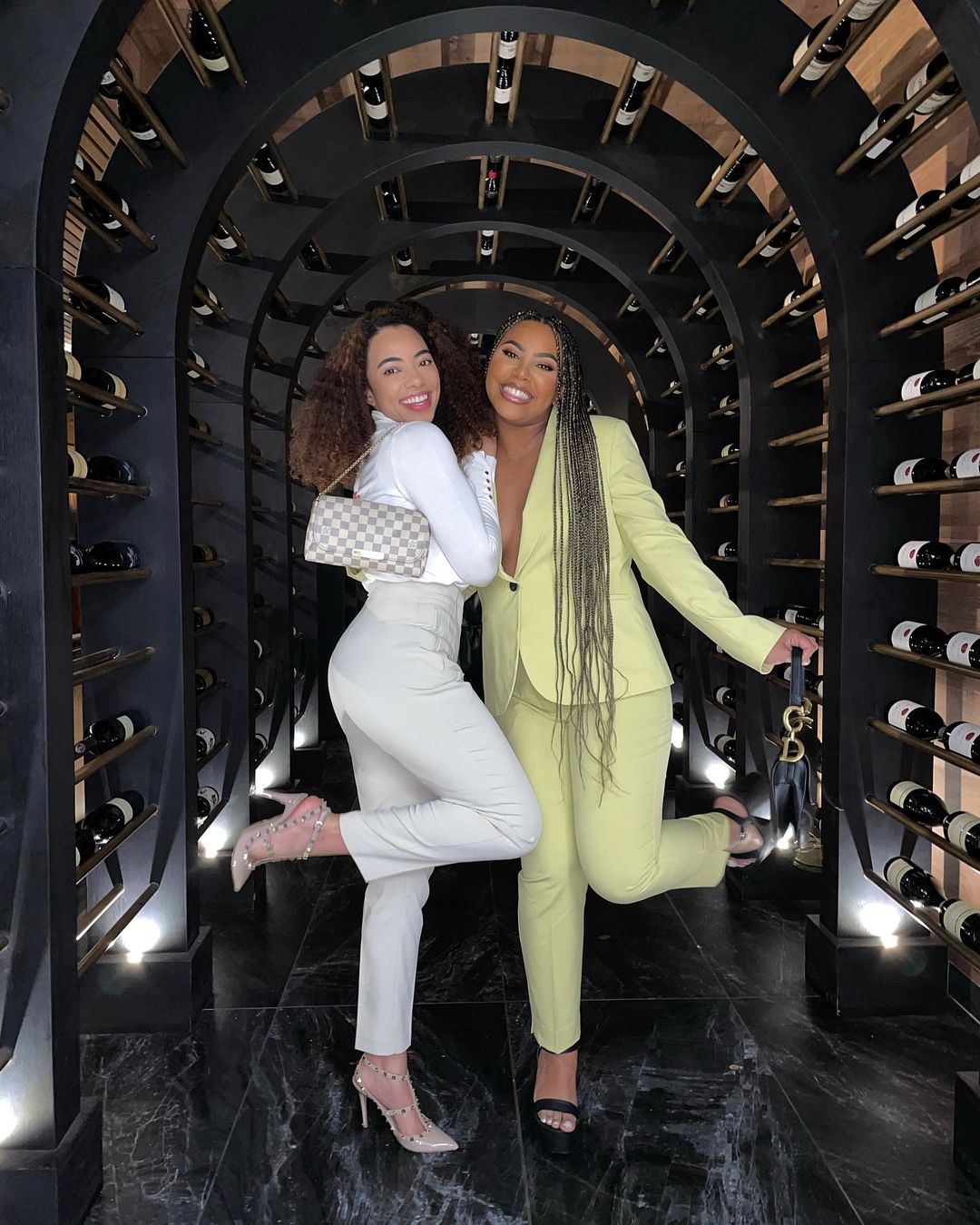 "You think on your feet-thanks to you I have a laundry room nyana almost forgot to add that in the building plans🙌🏽😂 Never loose God-He is the beginning and end of all your wildest dreams. Never stop visiting your parents-no lie you are their favorite 🙄and make them so happy!
"To sister hood🙌🏽 they can't G a G!! To securing bags worldwide💰 Being a trendsetter! And eating snacks over giggles and singing church songs with our amazing voices hehe. Make me proud🤍"