Zuma's allies seen in public surrounded by bodyguards holding guns_ See who he is
Zuma's allies seen in public surrounded by bodyguards holding guns_ See who he is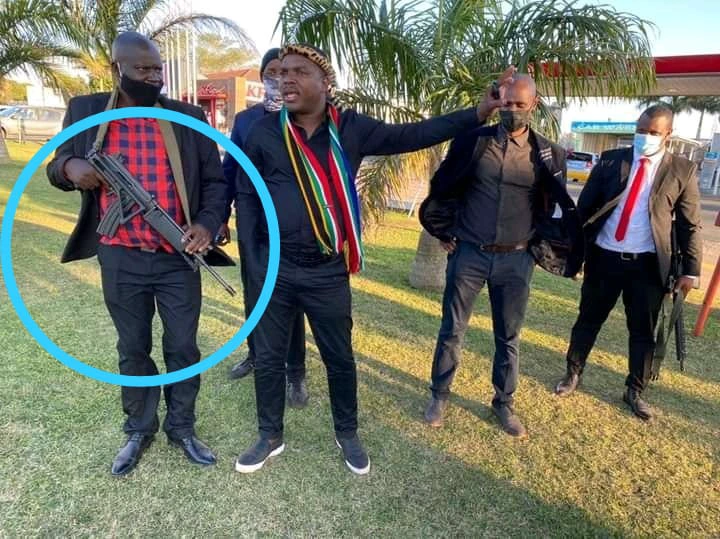 One of the incarcerated Jacob Zuma's allies, Ngizwe Mchunu, has been in public, but with heavily armed guards. The incident raised a lot of questions. This man was accused on inciting violence in the county during the unrest.
Claims of instigating the unrest.
Mchunu was arrested because of three videos that he made during the unrest.
In his speech, he expressed his frustration at the arrest of former President Jacob Zuma and ended the video with the word "Ayikhali", which the country interpreted as a call for violence. After his speech, violence broke out in Jeppe town, Denver, Cleveland, and Soweto. In the second video, a worried Mchunu is seen arriving at the Lanseria airport and trying to escape because he heard that the police were looking for him.See the source image
Apparently, he left the airport in a private jet to the province of KwaZulu Natal. "The police are looking for me. If I am arrested, I will not eat prison food. I will die of cold and hunger. At least I know that my funeral will cost more than R3 million and I don't even have money" He said in the last video, Mchunu was interviewed by a radio program in which he claimed that the looters were sent by the government. Yes, Police Minister Bheki Cele called him and warned him not to incite violence.
Grant of bail
Ngizwe Mchunu, a riot instigator and former host of the Ukhozi FM show, allegedly appeared in the Randburg District Court on charges of inciting public violence. After the recent violent riots, Mchunu was one of many suspects who appeared in court in Gauteng. The judge said that the state's accusations against him were not strong, and there was not much evidence against him. He obtained a deposit of R2,000, which was postponed to October 21 for further investigation. A group of Mchunu supporters danced, sang and cheered outside the venue to celebrate Mchunu's release.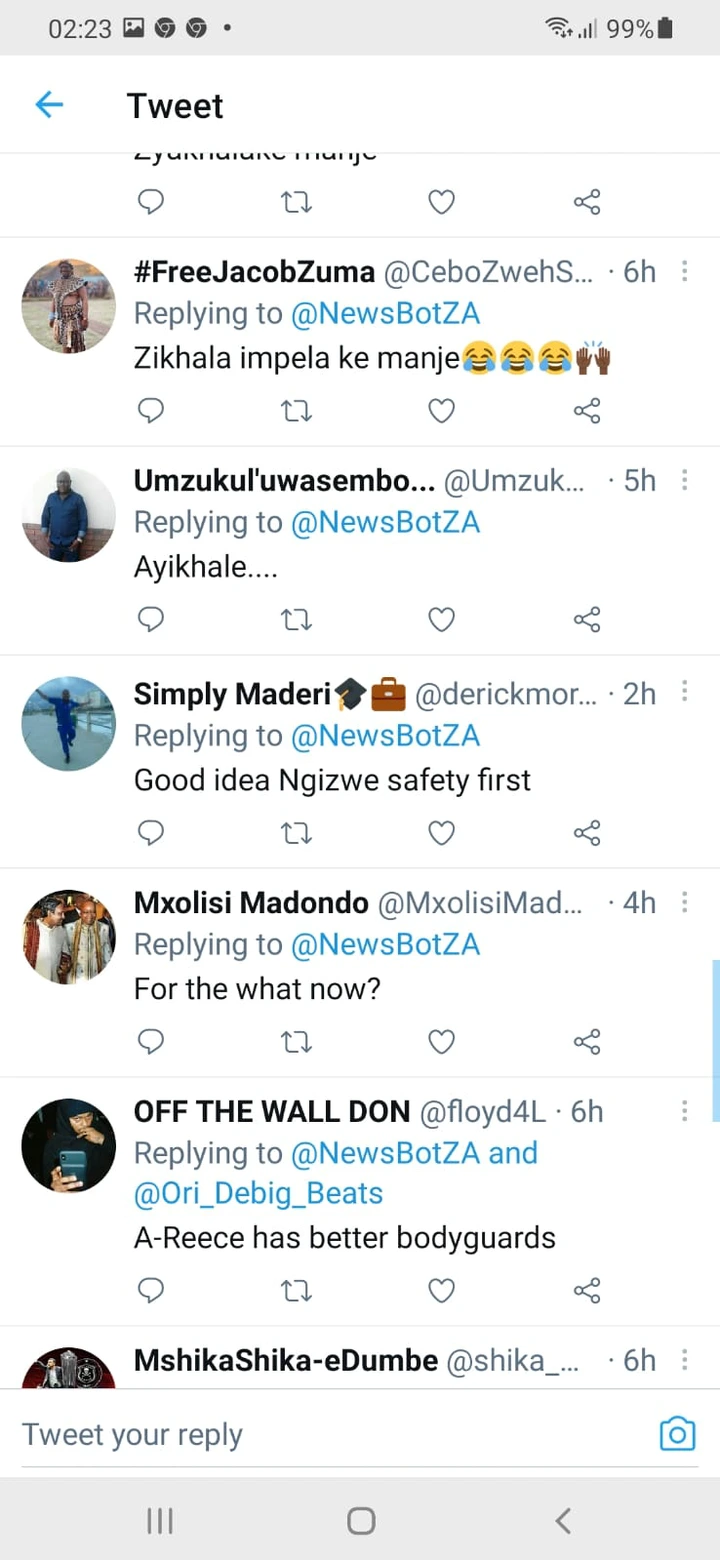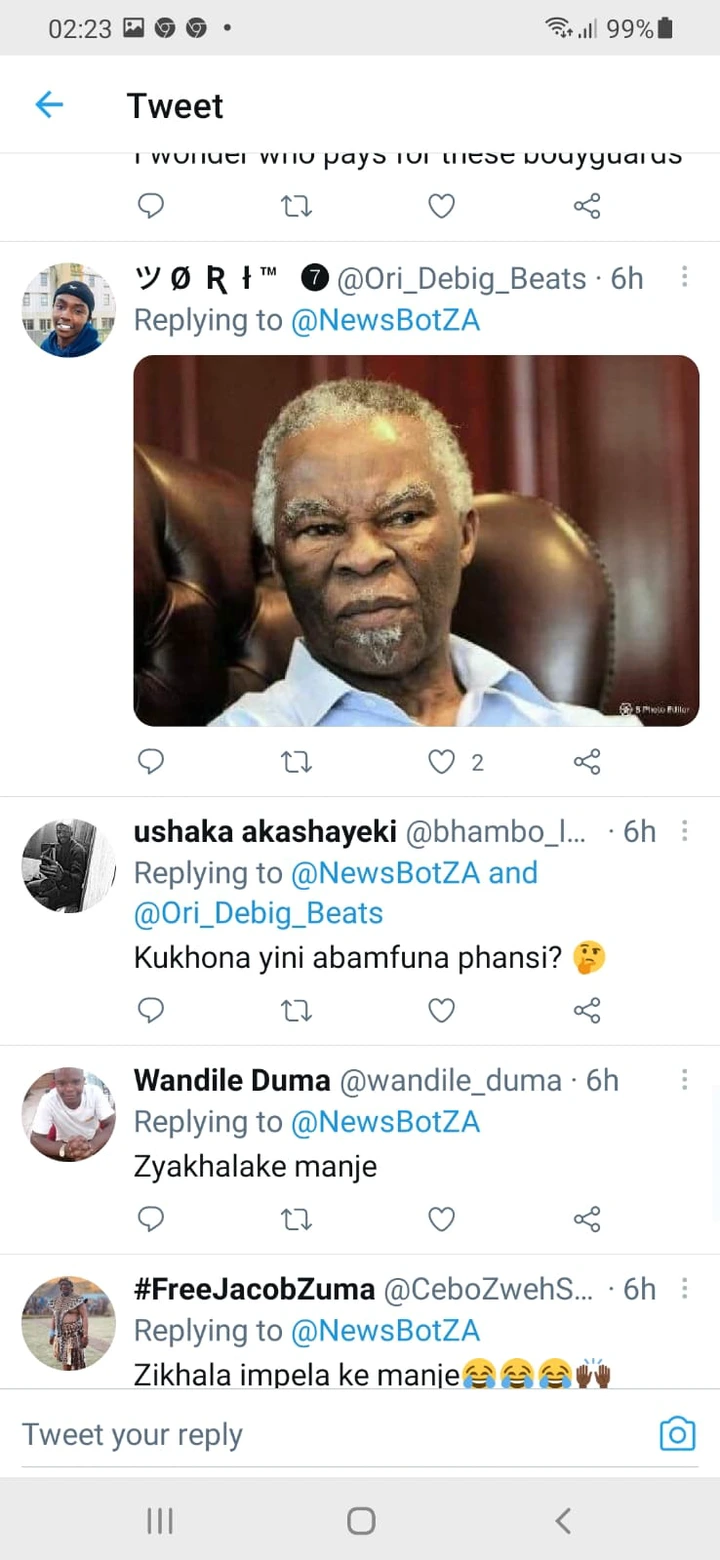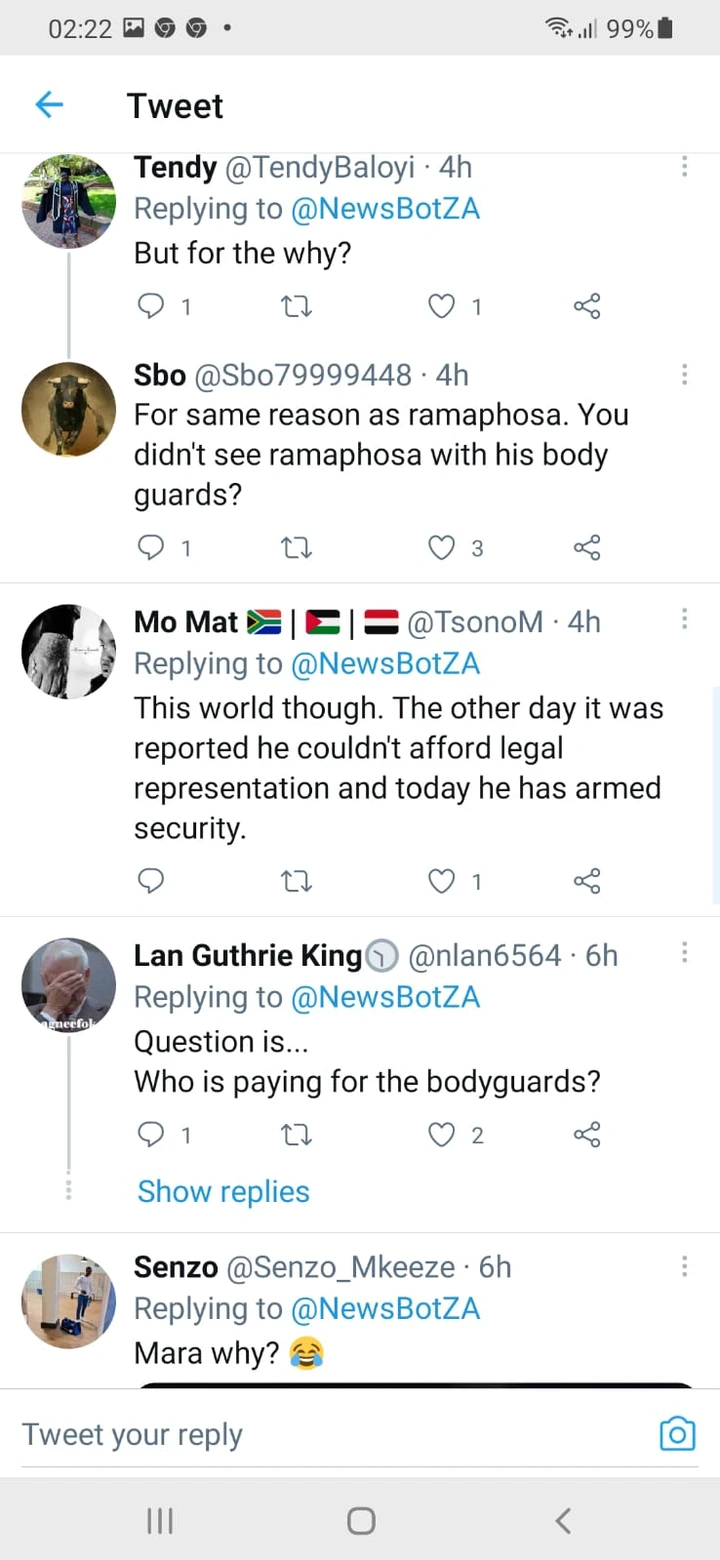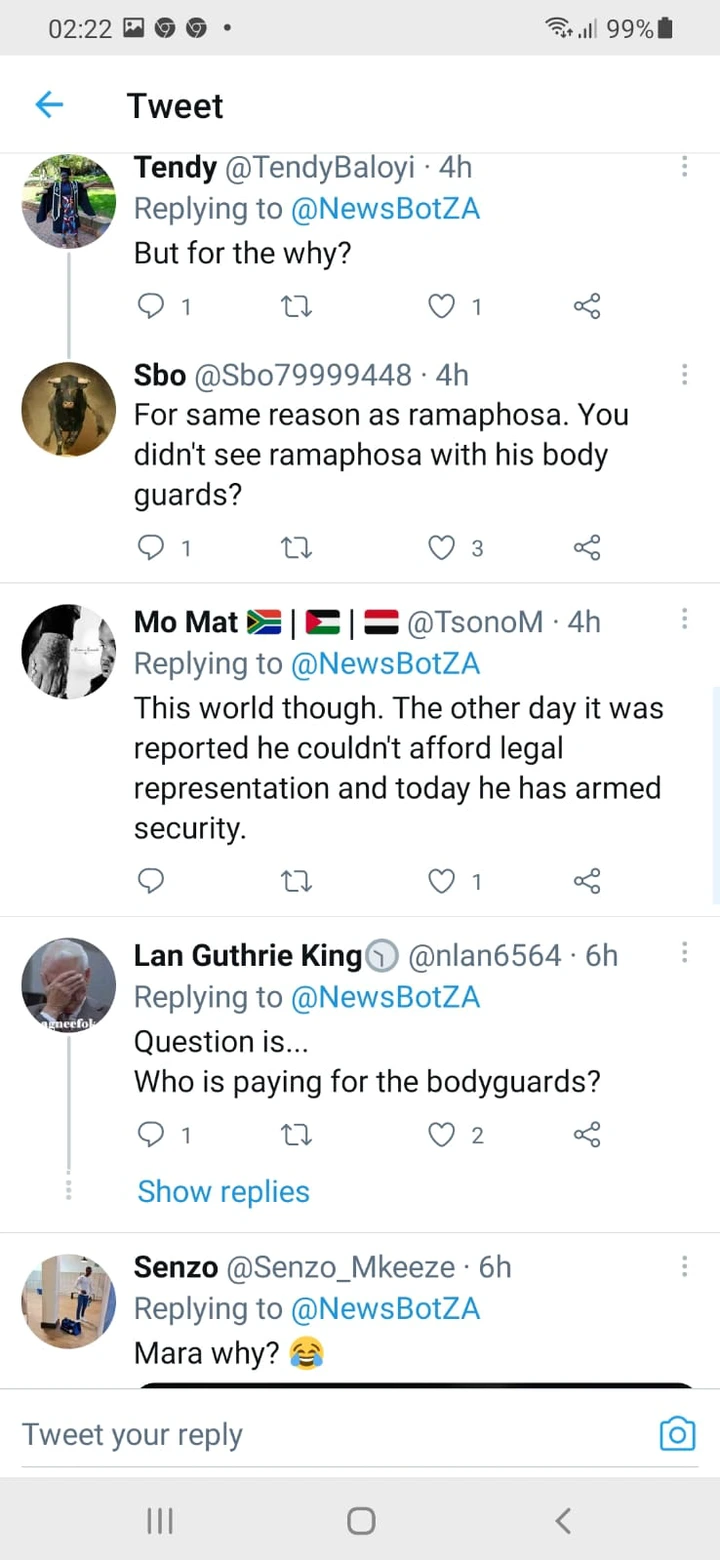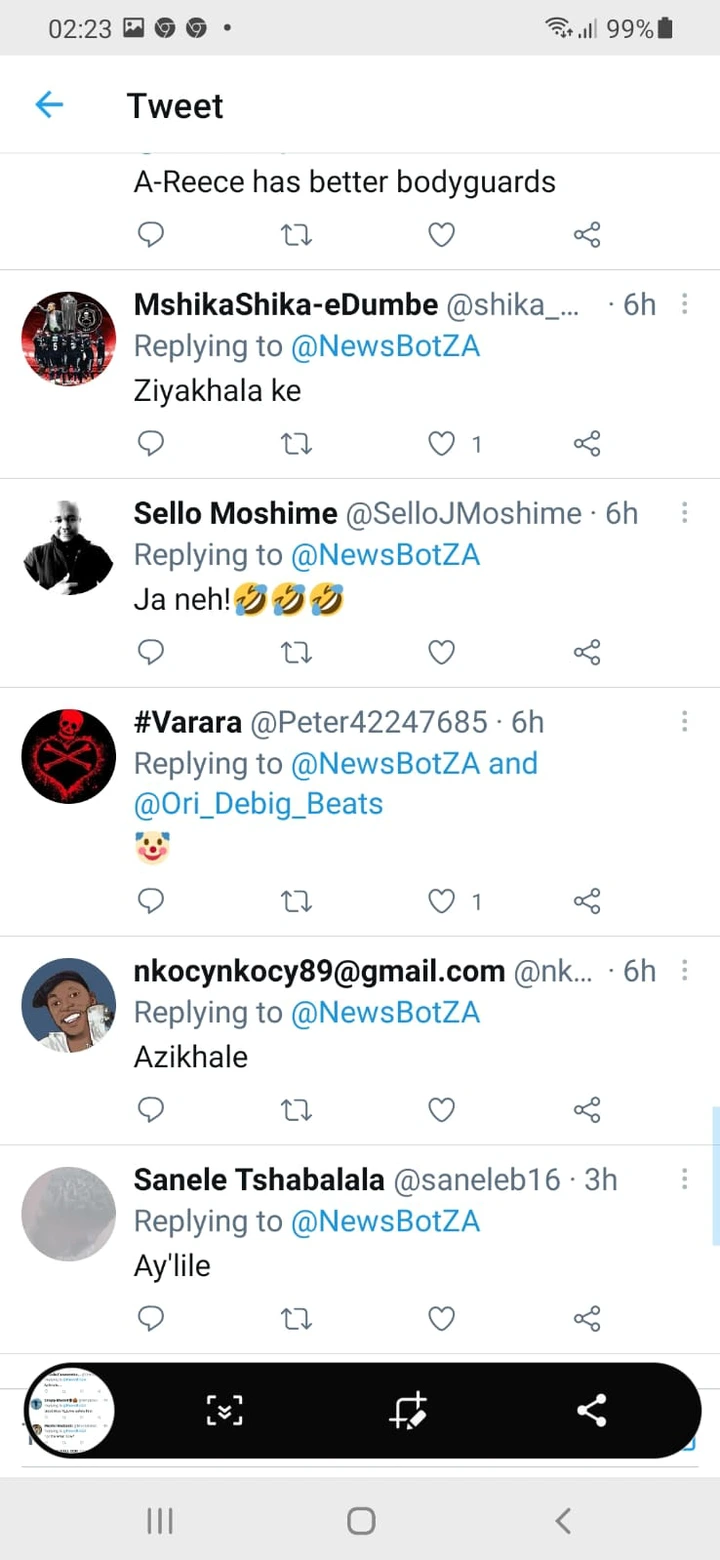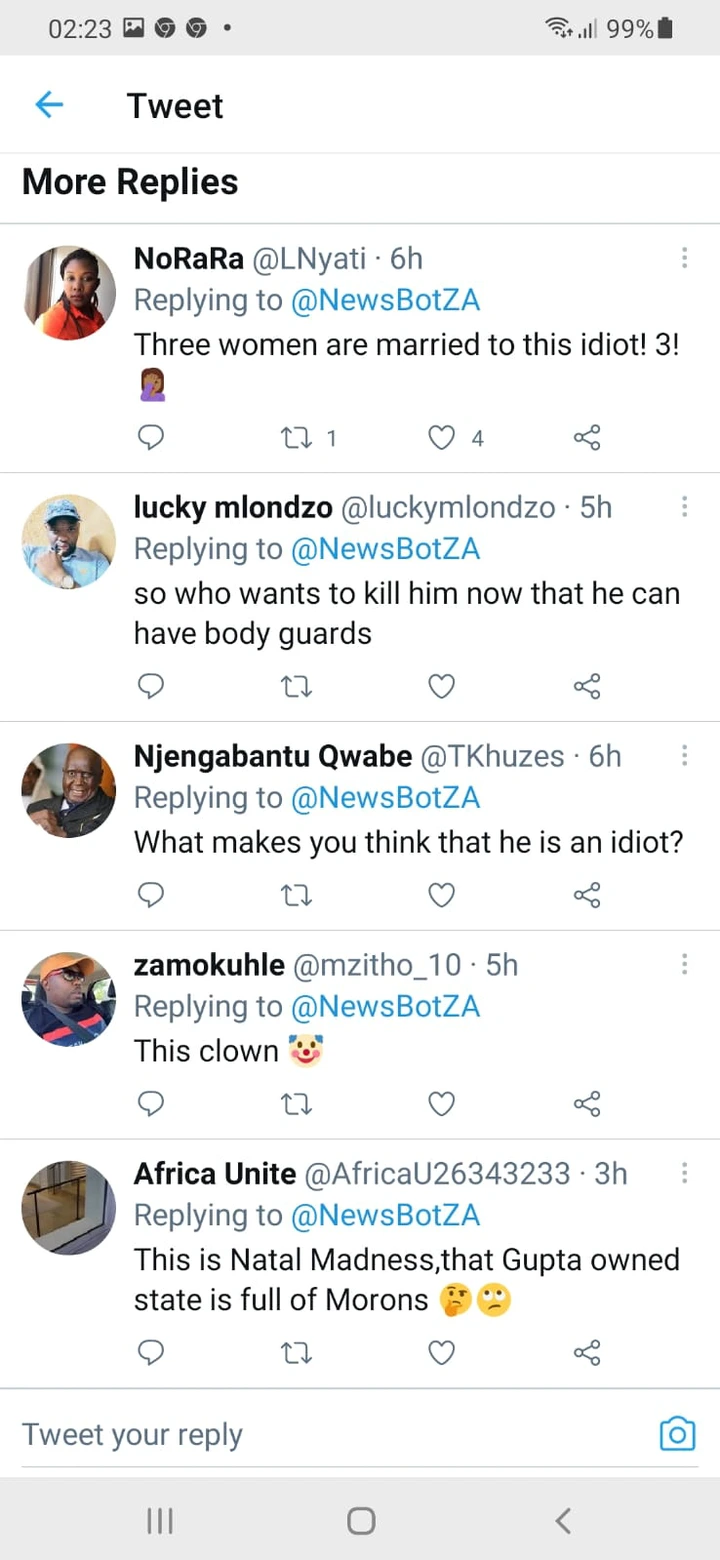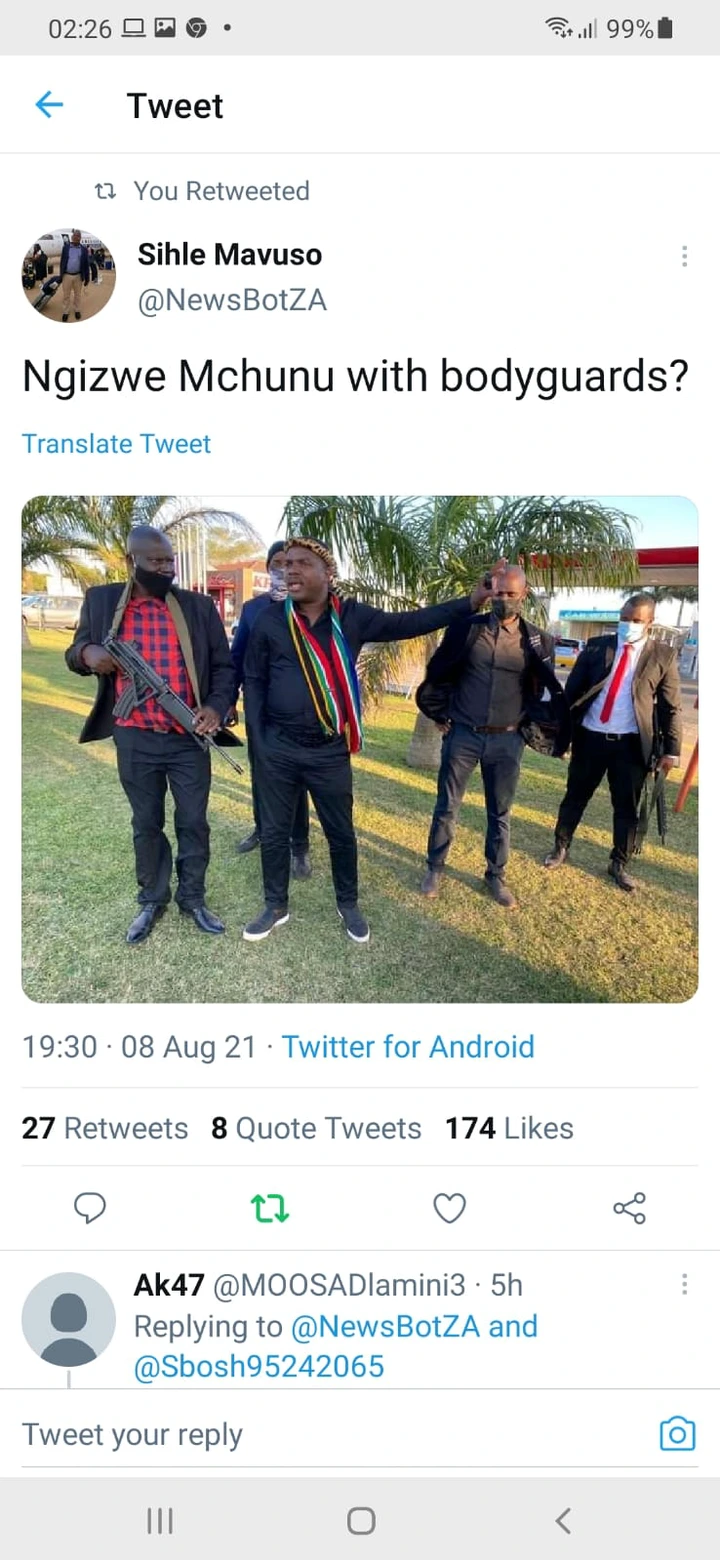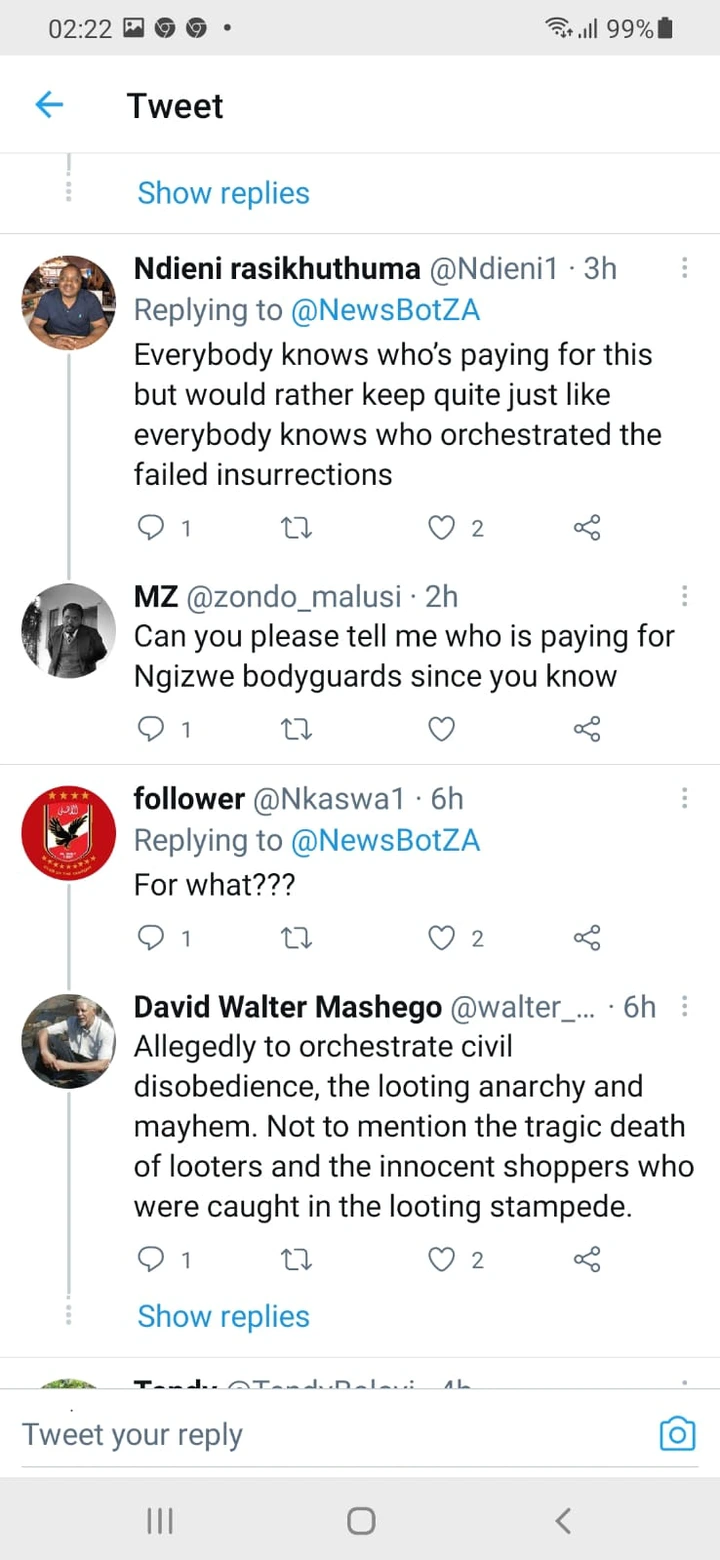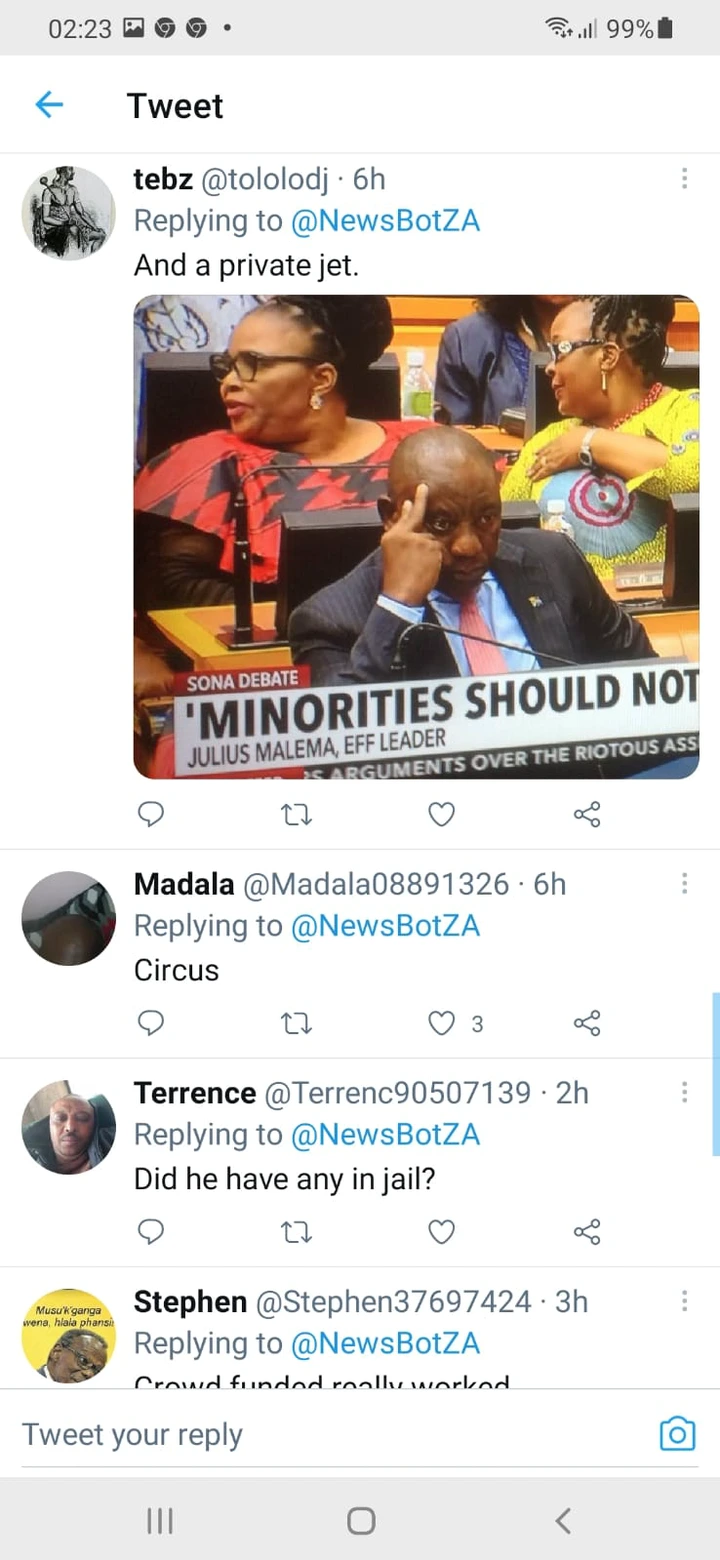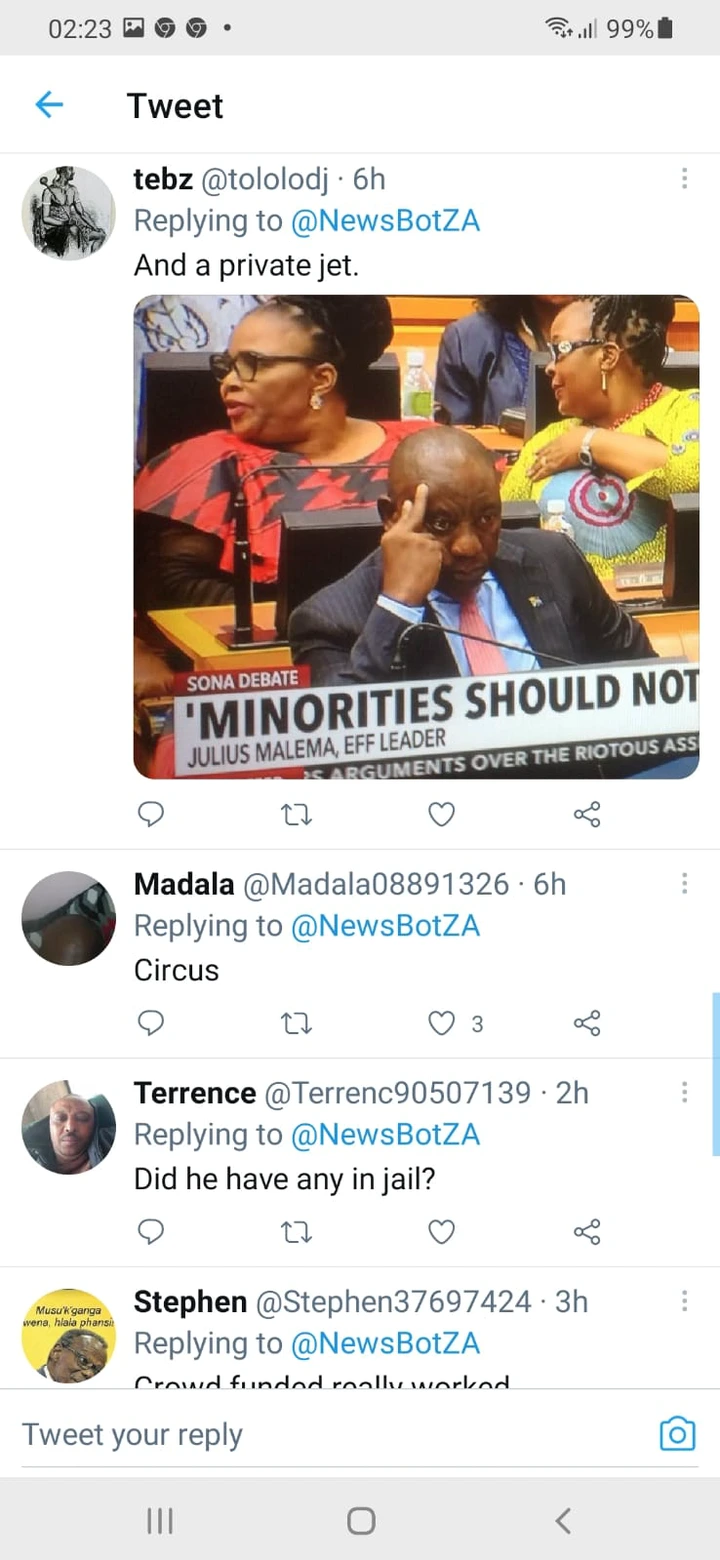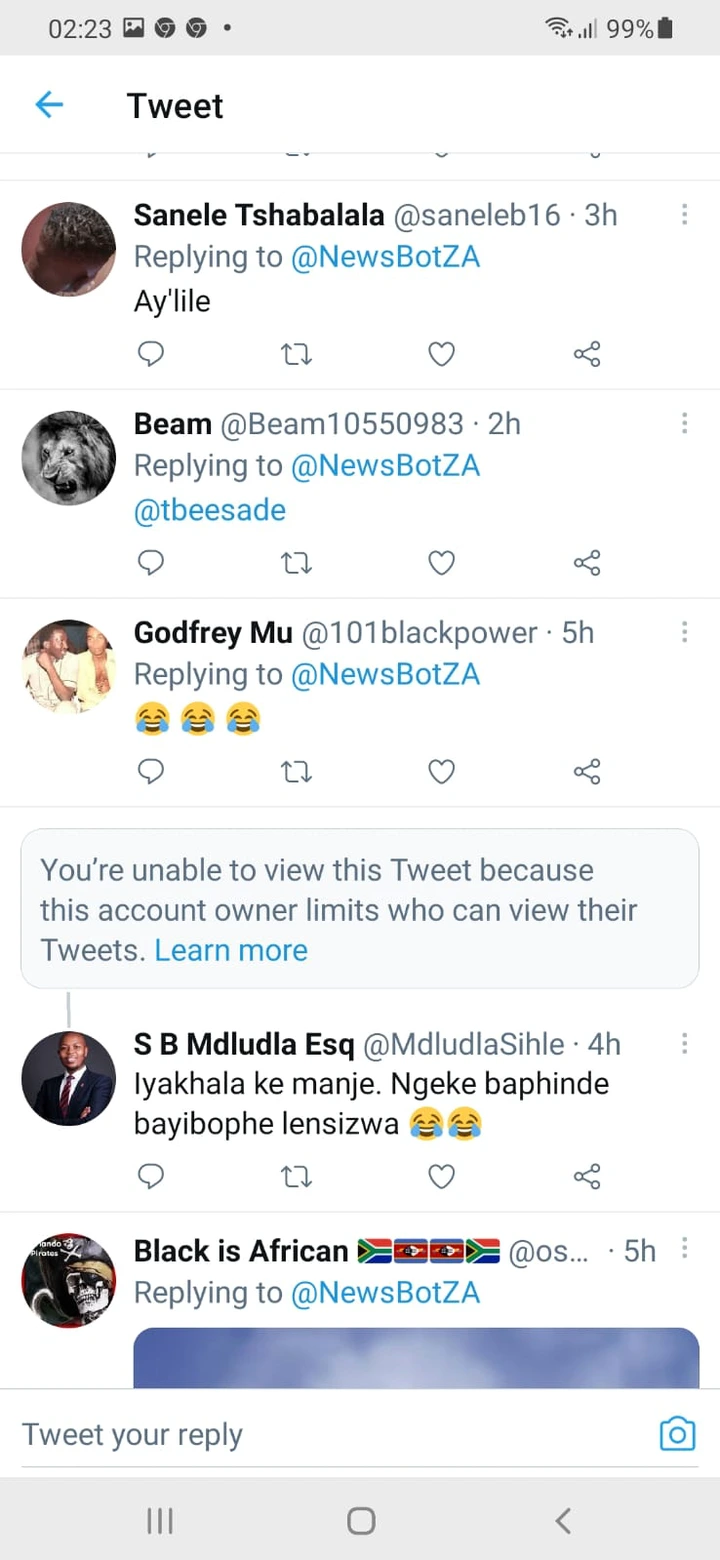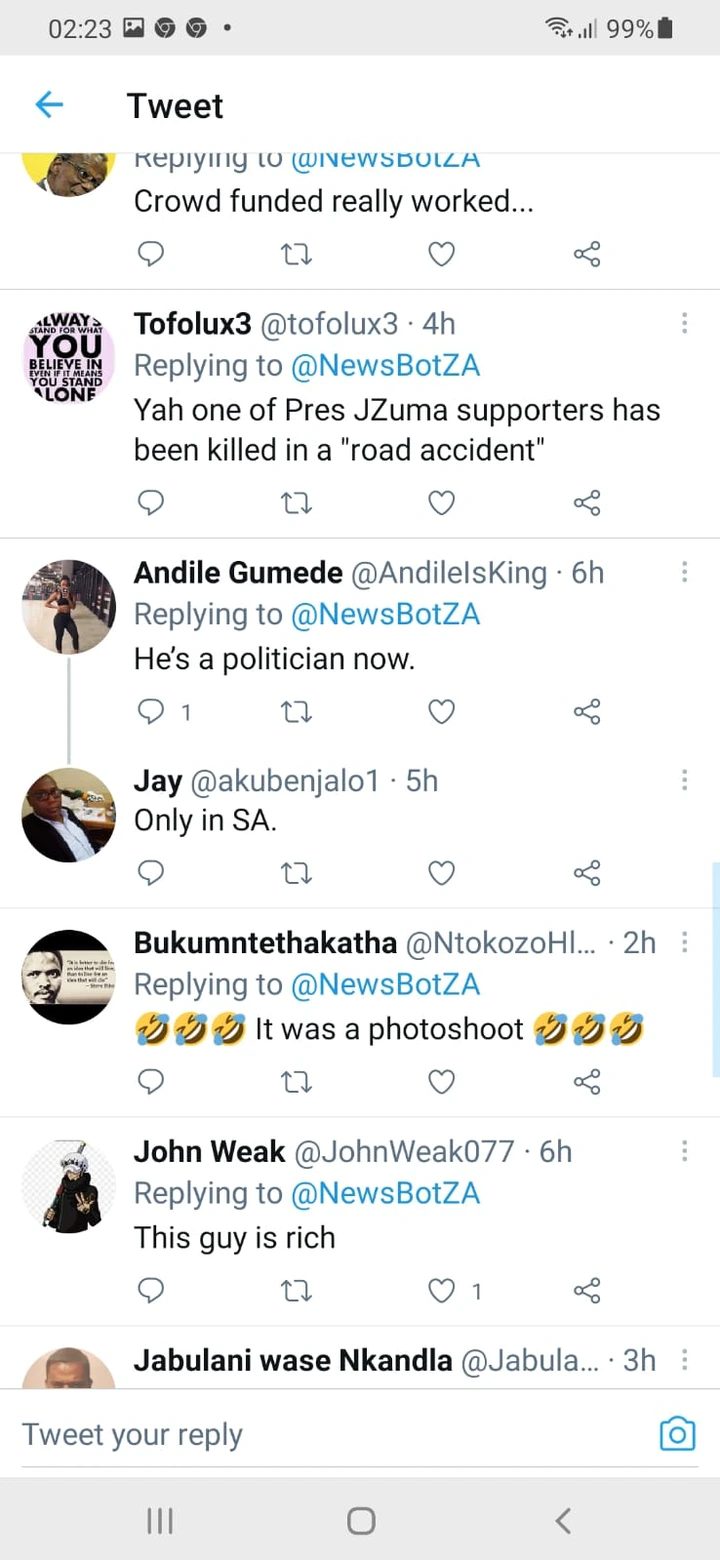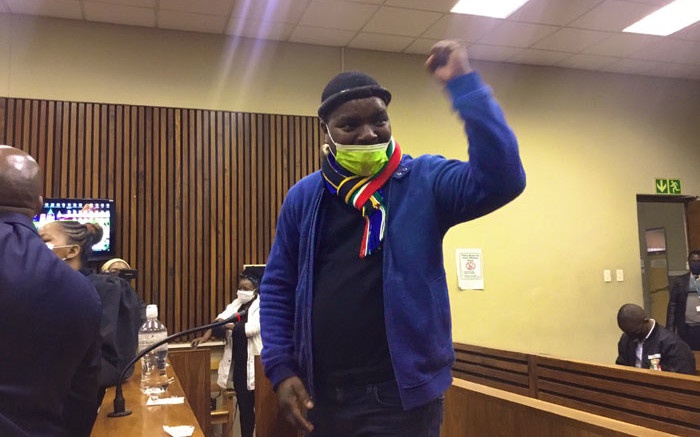 Mchunu's latest public picture.
In a recent photo that circulated on social media, Mchunu has a heavily armed bodyguard by his side. The question is why do you need a bodyguard? What does the public not know? Perhaps this person was arrested for inciting violence and has been threatened all the time.
"Everybody knows who's paying for this but would rather keep quiet just like everybody knows who orchestrated the failed insurrections" claimed Indieni on twitter.
What could be the reason behind this man's armed guards?
Content created and supplied by: NewsUpdate.co.za (via Opera News )