Zahara Humiliated in a Video See What Happened
Zahara Humiliated in a Video See What Happened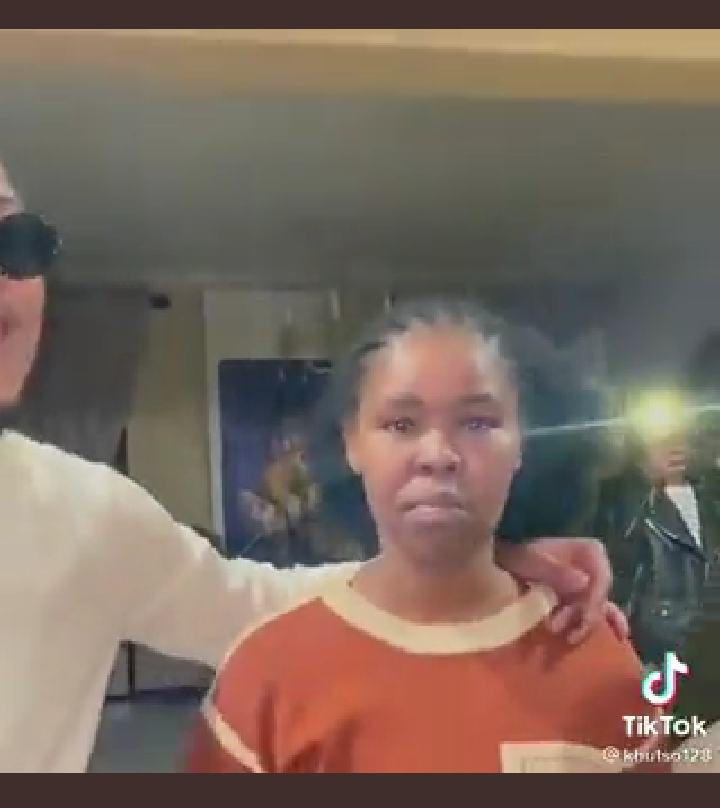 The Internet continues to be a weird and unpredictable place,Bring forth Different kinds of Contents either good,Bad or Said everything is Found on the Internet.
That's the Case for this next person as the Internet has dragged her once again.Social Media Platforms, Especially Twitter had a Field day with the Iconic musician Zahara when a Video of her with a Group of Men Surfaced on the Internet.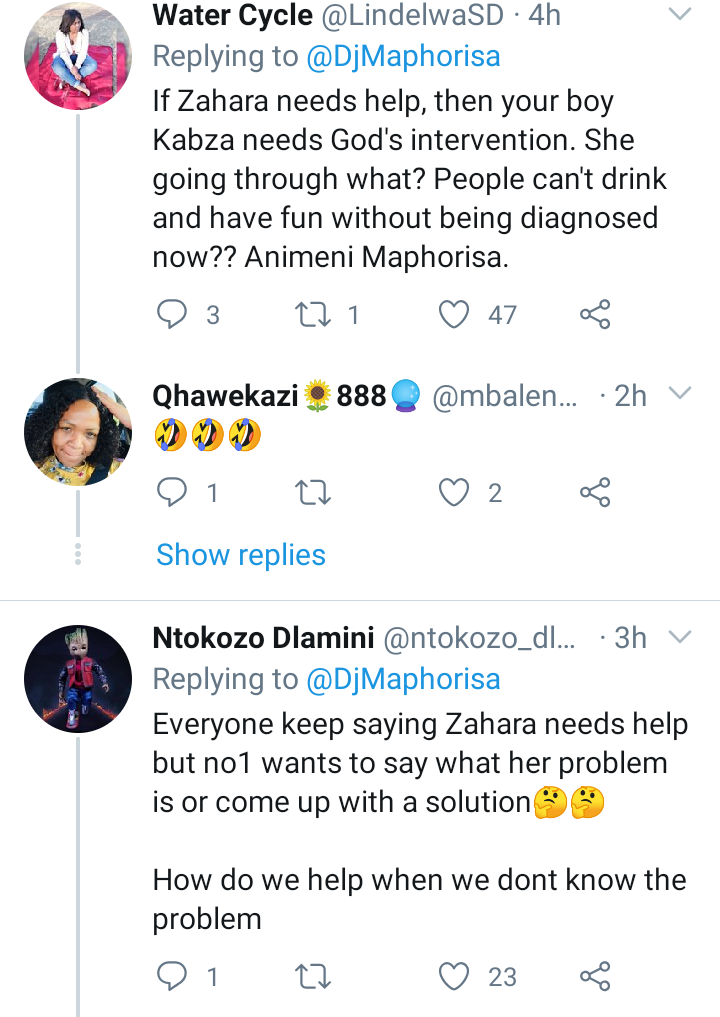 In the Video the Men were seen Singing and Asked Zahara to join along and she didn't deliver her best work.Zahara was heard singing out of key and terribly and South Afrucansy were shocked to hear this as Zahara was regarded as one of the most beautiful female Voices in South Africa.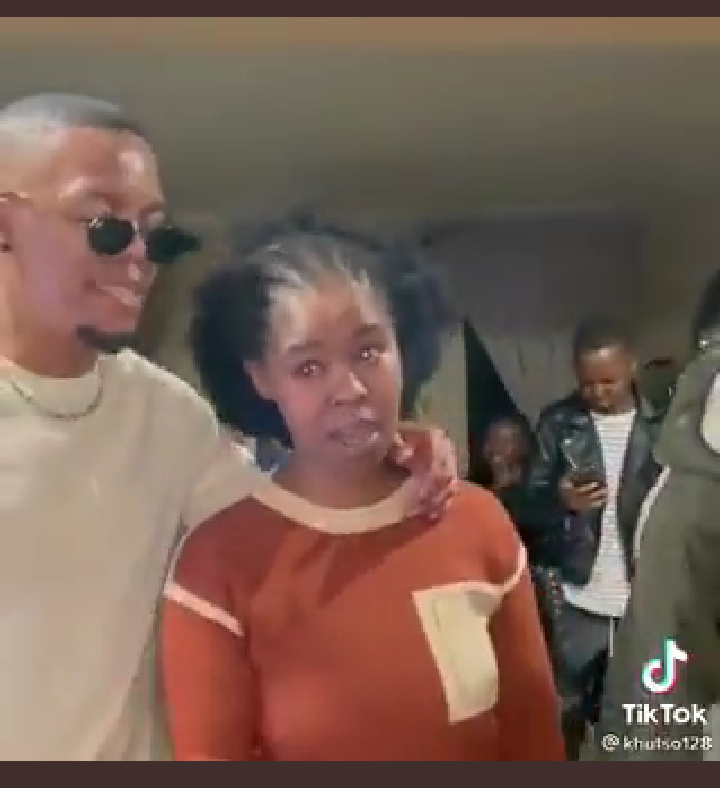 In the Video it seemed as though Zahara had been drinking as her behavior showed somewhat being intoxicated,She wasn't as Stable as she should have been and she kept on almost falling but the guys grabbed her and Continued on to sing along with her.
South Africans were especially saddened and surprised about this and they were shocked to see Zahara in that State and showing the type of behavior she was showing in the video.South Africans Went on Twitter to comment on the Video of Zahara and had their own Views and Opinions on the video.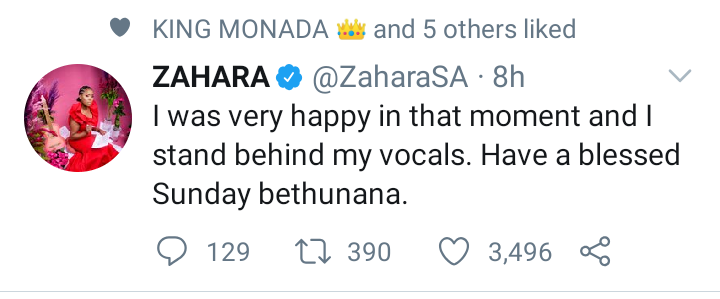 Some people said it was Sad to see South African Celebrities destroy their image the way Zahara was doing and some even said that it was Sad to see Zahara that Drunk.Zahara has had a bad reputation with Alcohol in the past Makin headlines on multiple Newspapers for her Struggle with Alcohol Abuse.
Some South Africans were not Against Zahara as they were Defending her and said that all they saw in the Video was someone who was just having Fun with people around her and that there was nothing wrong with what she had done.
Zahara herself wrote on Twitter that she wasn't bothered by what people said about her and that she was Happy when she made that video and that it was all that Mattered to her.
Many people were still not for it and felt bad in a way for Zahara as they knew she was somewhat struggling with Alcohol abuse.These are the some of the Tweets people left on Social Media: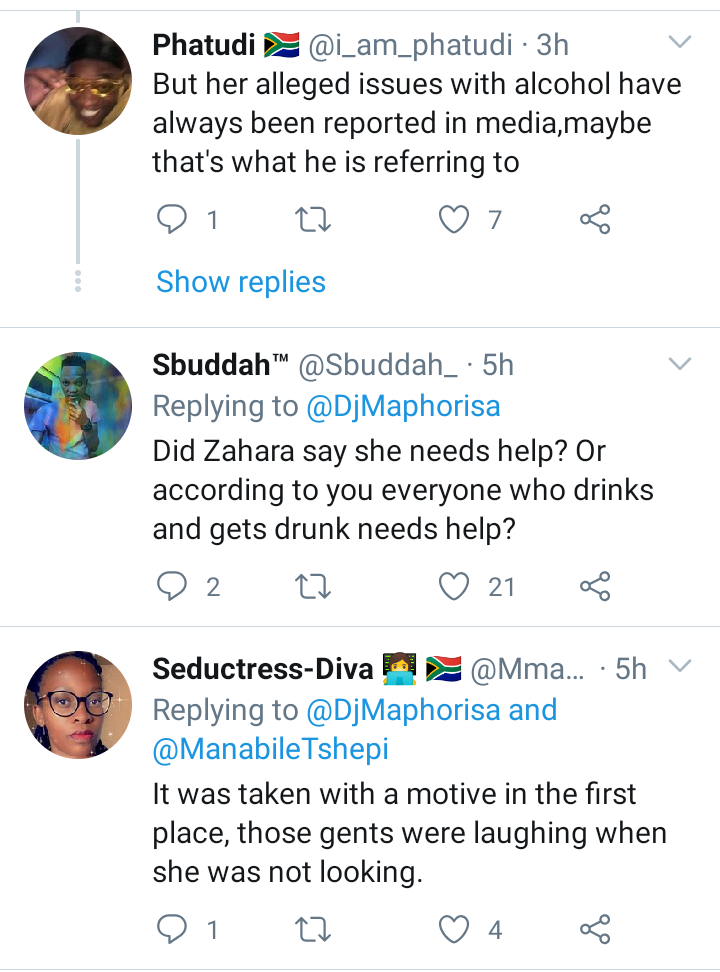 What are your thoughts on the matter?.Do you think people are fair for judging Zahara the way they are?. Do you think it was really her being happy in the Video?. Give your thoughts, Views and Opinions on the Matter by comment down Below.
Don't forget to Like,Share and Follow for more interesting News Content on your Favourite News Topics and Stay Updated with the Latest News.
Content created and supplied by: AnonymousGhost (via Opera News )