Whistleblower Allegedly Expose How Bafana Sithole's School Principal & Deputy Caused His Death
Whistleblower Allegedly Expose How Bafana Sithole's School Principal & Deputy Caused His Death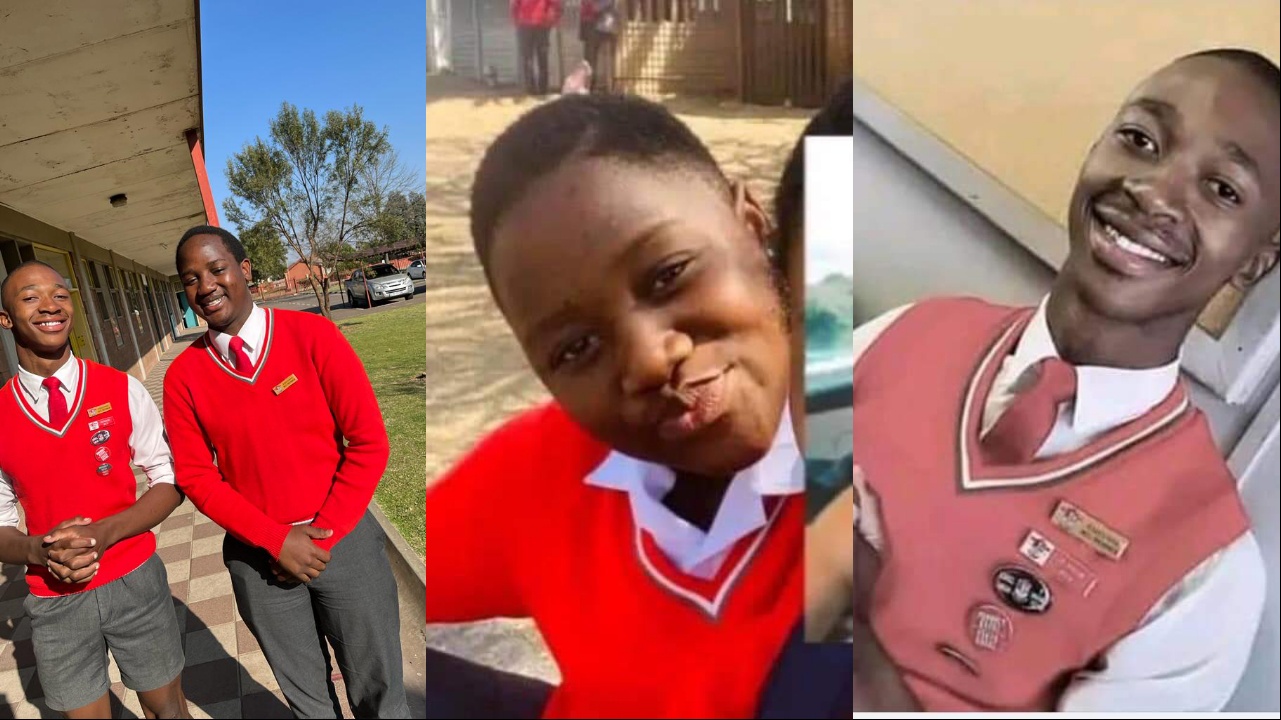 Whistleblower Allegedly Expose How Bafana Sithole's School Principal & Deputy Caused His Death
Whistleblower Allegedly Expose How Bafana Sithole's School Principal & Deputy Caused His Death.
It is no more news to millions in and around the Republic of South Africa the heartbreaking story of the young and handsome high school student, Bafana Sithole. Who's unfortunate demise was caused by lies and the lack of any chance to defend himself.
Just for recollection, viral news has it that Bafana Sithole an 11 grade student of the Kriel high school in mpumalanga in recent days committed suicide after he was accused by a girl, Amanda Ndzimande, that he raped her. The issue escalated and knowing he might not win the case, he used his tie to hang himself in a store in school.
Although the pictures of both parties involved have been shared around, something many people didn't hear about is what exactly the school did when the case was brought forth. How exactly did they try to settle the case and make sure that the right punishment was implemented if found guilty or not.
However a whistleblower, a fellow student who stood anonymous made in-depth revelation about Bafana Sithole's case to popular twitter user, Advovo. According to the screenshot of the chat made public, the student said no one believed Bafana instead they humiliated him.
He was allegedly bullied by the principal and her deputy, they rallied around him calling him a rapist and intimidated him. They didn't stop there, they had allegedly stripped him of all his awards and medals and didn't involve his parents about the allegations.
The whistleblower concluded that the school usually hold disciplinary hearings with family members of those involved must be present but in his case, the school didn't call Bafana Sithole's parents nor did they involve the South African Police service.
This new revelation has left thousands heartbroken and pissed at the school. They're demanding that the school be sued and the authorities must be arrested, here are some reactions below;
"Let's be fair society doesn't give men a chance to explain, they are guilty until proven innocent."
"The needs to act angeke even if it means shutting the school down why are there adults in the facility if this is the end result."
"Okay sure the school did him wrong. Was it the only way to deal with the situation."
"This is really sad The school (Principal and Deputy) and the girl need to be held accountable for this."
"People who accuse the victim of lying, what evidence do you have that she lied? The school might be the ones who are at fault of procedural issues. The victim should not be blamed for reporting her alleged violation."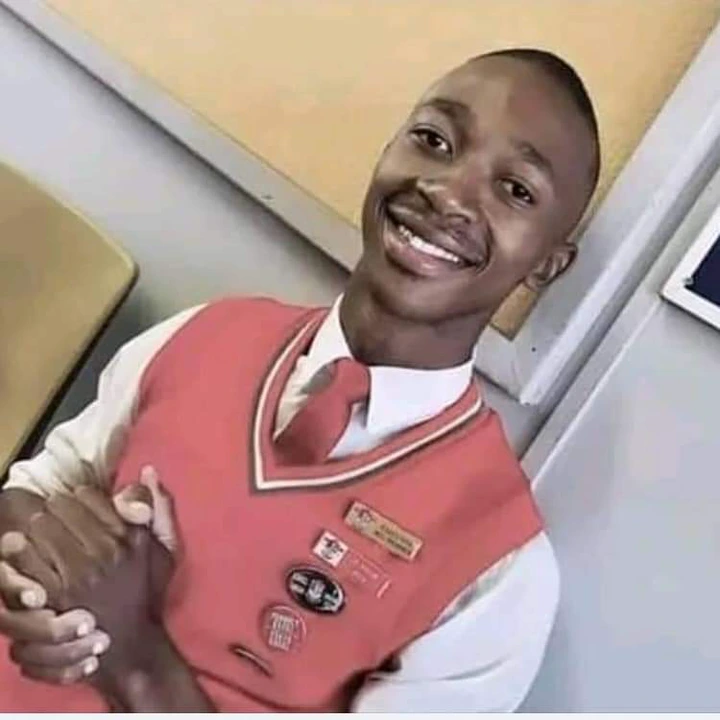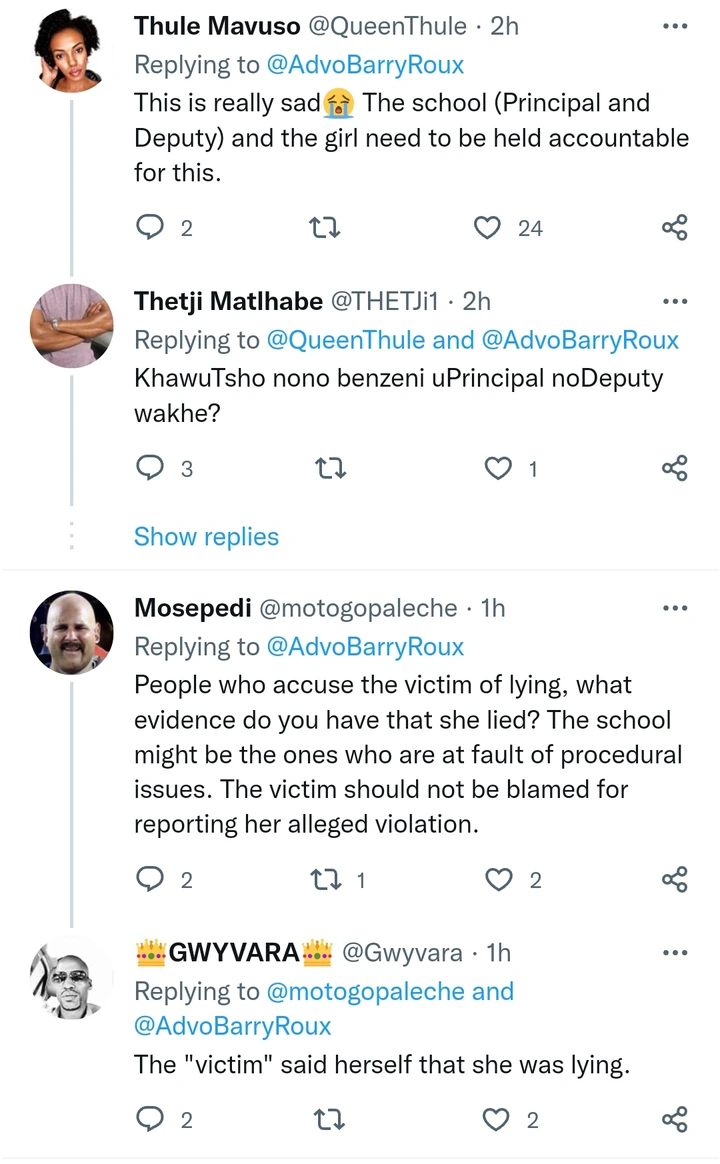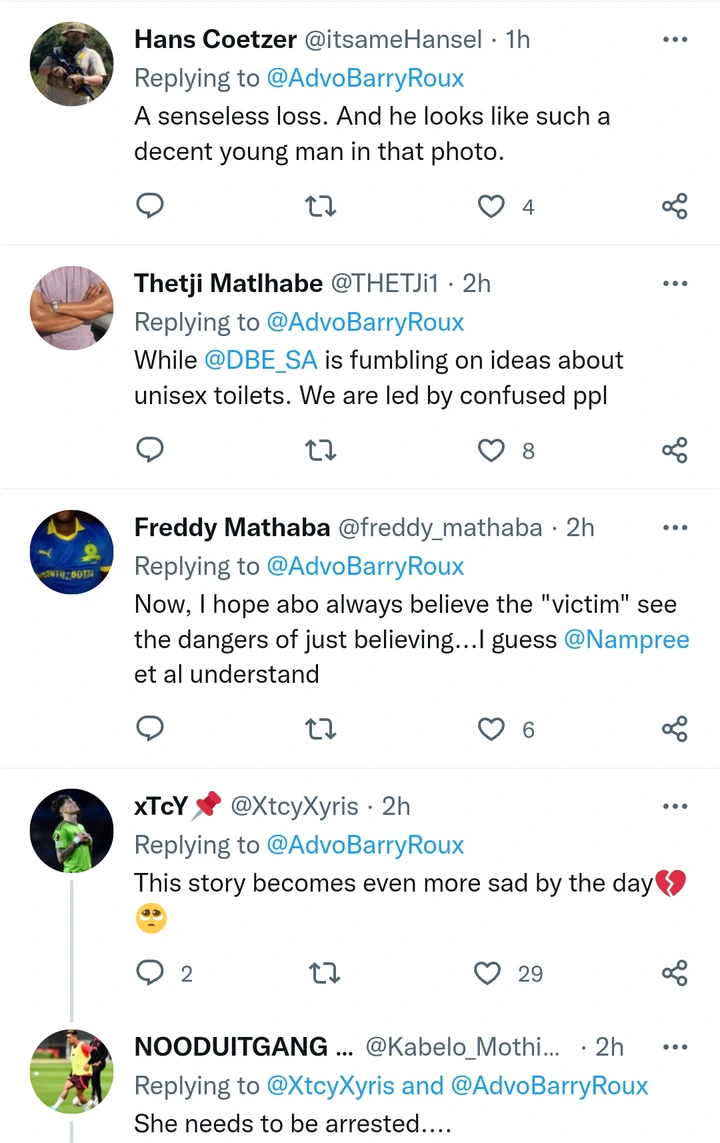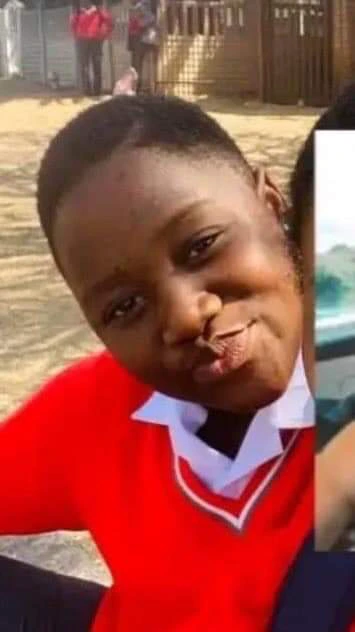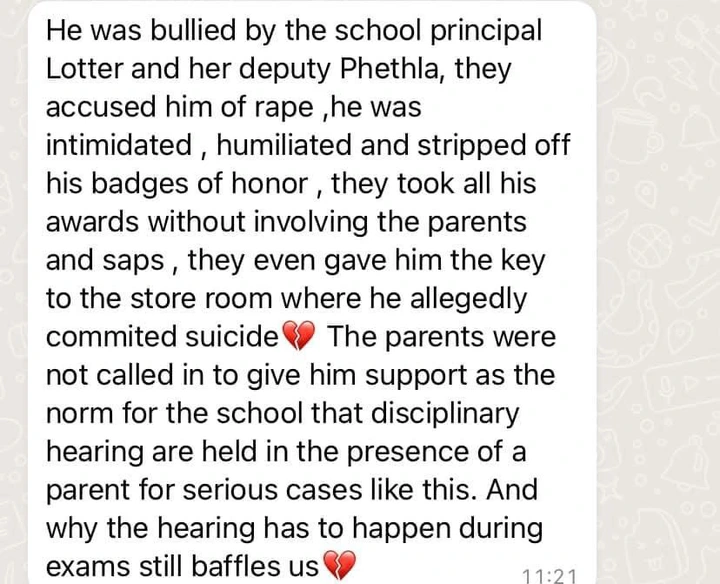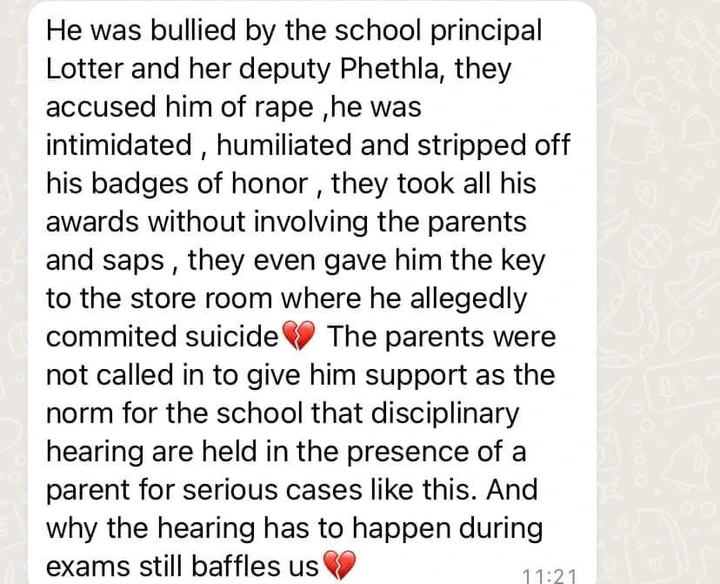 Source: Twitter
Click on the blue coloured link below to see post
https://mobile.twitter.com/AdvoBarryRoux/status/1594555063141294080
What do you think and have to say about this article?
Kindly share your thoughts below, like and share this article and don't forget to follow for more updates.
Content created and supplied by: Nozizwe_Wilson (via Opera News )