Wanted Suspect Arrested In Pretoria, Look What He Was Doing With All This Money Found In His Premises
Wanted Supect Arrested In Pretoria, Look What He Was Doing With All This Money Found In His Premises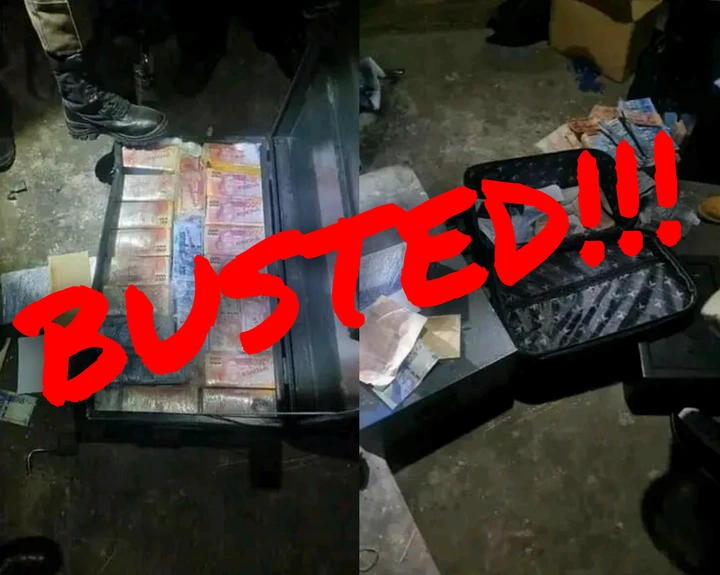 A wanted suspect has been arrested after found with R3.5 million in his home, Pretoria on Friday.
It is reported that a wanted suspect involved in money laundering has been arrested finally.Apparently the Tshwane Metro Police Tactical Unit conducted an investigation following a suspected syndicate dealing with money laundering.On Friday (12 August), the members managed to follow up the matter and three (3) vehicles, red Range Rover, two (2) Mercedez Benz and a Toyota Corolla were traced.
The red Range Rover was stopped and searched, the members found R100 fake note on the car and the suspect was questioned.
During the questioning, the suspect led the members to his premises were a box of more fake money worth R3.5 million.The premise had chemicals used to clean the counterfeit money and make it look more real.The suspect was immediately arrested and more investigations will be conducted.
What are your thoughts about this incident? Share views below.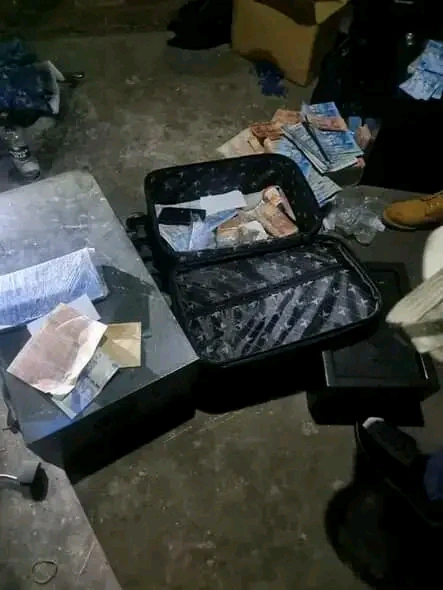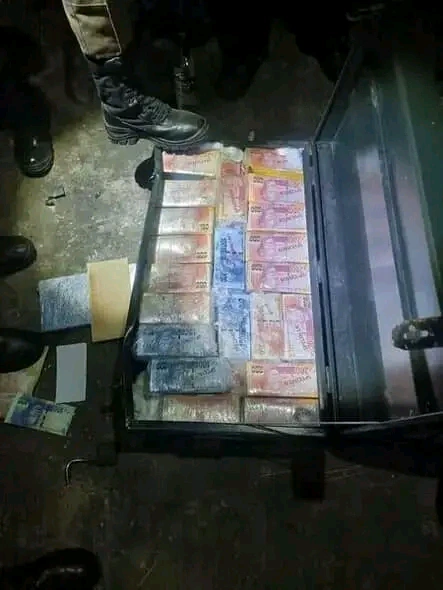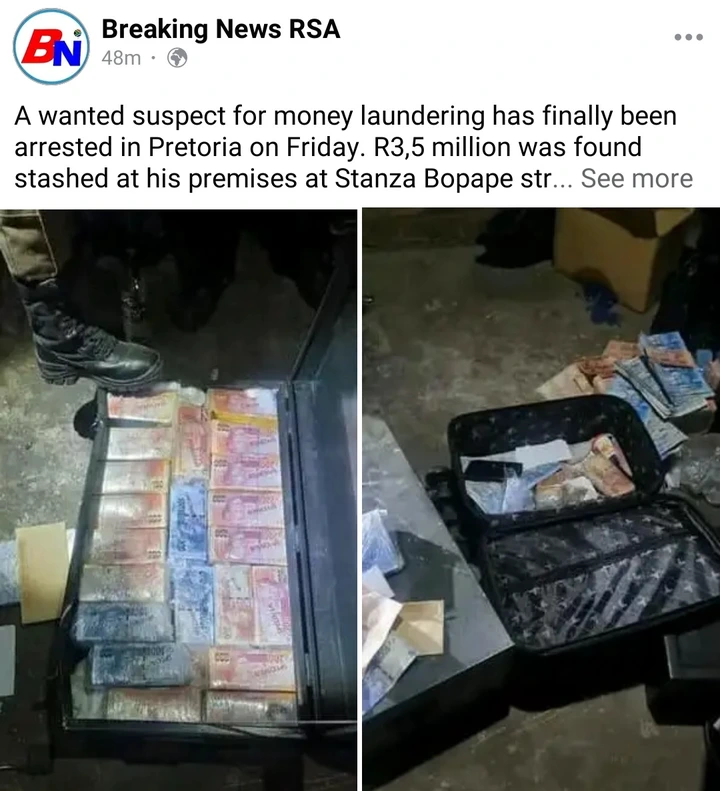 Source: Breaking News RSA
Content created and supplied by: Pforsimple (via Opera News )