Thank you for sponsoring our education – Popular skit-makers, Ikorodu Bois"appreciate Billionaire Femi Otedola on their graduation Photos
Thank you for sponsoring our education – Popular skit-makers, Ikorodu Bois"appreciate Billionaire Femi Otedola on their graduation Photos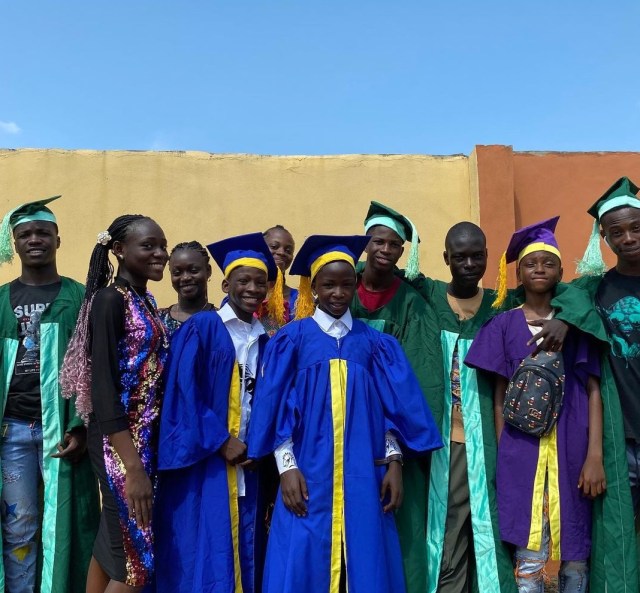 "Thank you for sponsoring our education" – Popular skit-makers, "Ikorodu Bois" appreciate Billionaire Femi Otedola on their graduation(Photos)
Popular Nigerian skit-makers, Ikorodu Bois, Has taken to their social media page to appreciate prominent persons who has helped them achieve success academically as they graduate.
The kids who have gone viral on social media thanks to their perfect acting skills when it comes to recreating top movie scenes with improvised equipment, are being sponsored by Billionaire Femi Otedola through his daughter's Cuppy Foundation.. and they didn't forget to pay homage as they proudly donned their graduation gowns.
Sharing photos from their big day, they wrote:
We are proud of ourselves that we never let our skits affect our education! Happy Graduation to us!! 👨‍🎓❤️
Thank you for sponsoring our education sir! @femiotedola
Thank you @cuppyfoundation @cuppymusic 💕 💗
On to the next level!!! 🚀
ClassOf2021
Kindly like, comment and subscribe to our newsletter to get our latest gists and updates.