RIP: Kekana, A Member Of The Royal Family Was Shot Dead
RIP: Kekana, A Member Of The Royal Family Was Shot Dead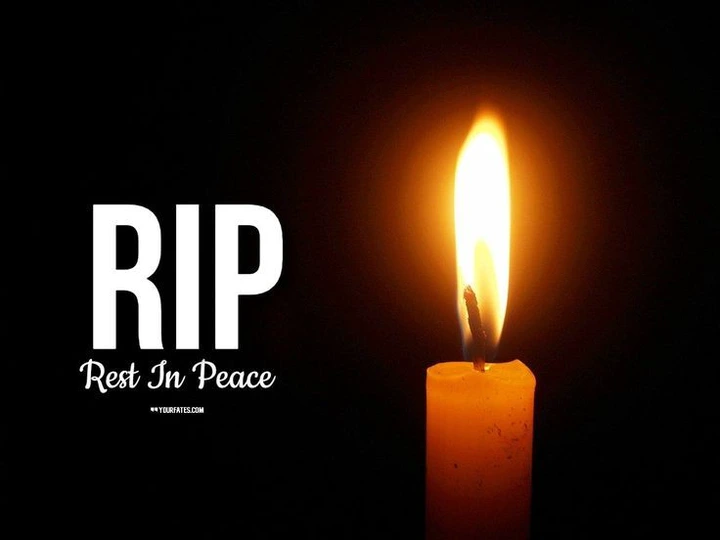 Last night we received some very disturbing information regarding the assassination of a Royal Family member who was shot and killed.
So far no arrests have been made, but police officers are investigating the case of murder when the news broke out it left a bitter taste in the mouth of our citizens.
Kekana was shot deaf by a criminal who broke into his house, as things we don't know the identity of the criminal. According to the statement released by the police Kekana's life was in danger for quite some time but he was not aware may his soul rest in peace hopefully he will get justice.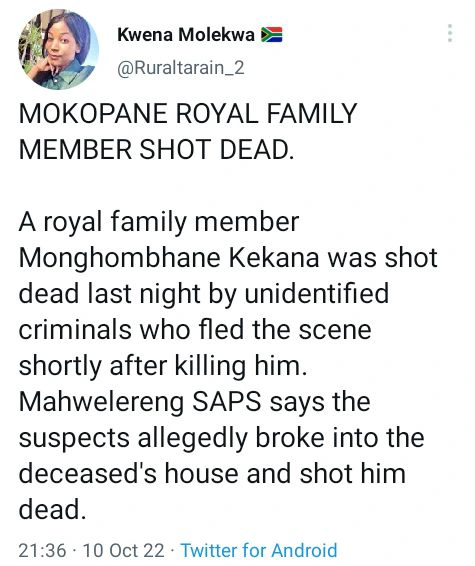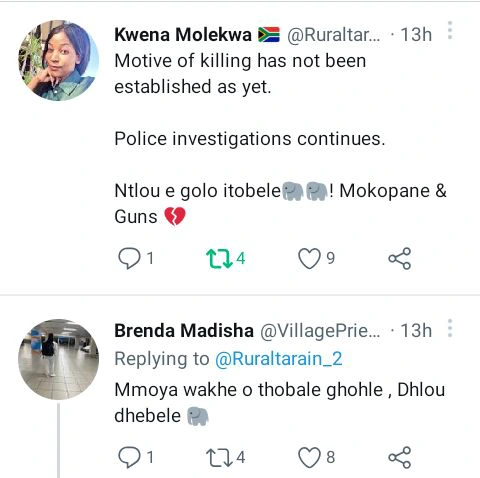 Sources:
Motive of killing has not been established as yet.

Police investigations continues.

Ntlou e golo itobele🐘🐘! Mokopane & Guns 💔

— Kwena Molekwa 🇿🇦 (@Ruraltarain_2) October 10, 2022
The motive for killing him is unknown at the present moment, South Africa is no longer safe at all hitmen are a growing business. When you're a leader in the present moment your life is in danger. Rest in peace.
Sources:
MOKOPANE ROYAL FAMILY MEMBER SHOT DEAD.

A royal family member Monghombhane Kekana was shot dead last night by unidentified criminals who fled the scene shortly after killing him.
Mahwelereng SAPS says the suspects allegedly broke into the deceased's house and shot him dead.

— Kwena Molekwa 🇿🇦 (@Ruraltarain_2) October 10, 2022
Content created and supplied by: Kk_Ledwaba (via Opera News )