RIP Confidant of Zulu King shot and killed after attending Umkhosi Womhlanga
RIP Confidant of Zulu King shot and killed after attending Umkhosi Womhlanga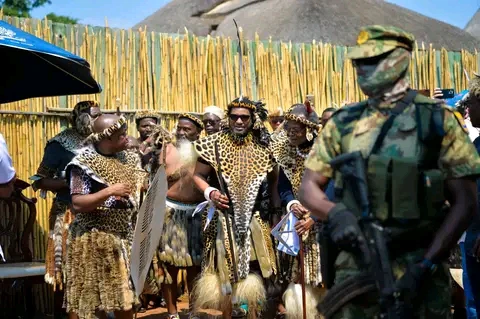 DEATH has hit AmaZulu royal kingdom and the nation at large as the news of AmaZulu King Misuzulu ka Zwelithini's confidant has been confirmed that he is no more.
On Sunday morning, the nation woke up to the sad news about a dark cloud that is hanging in the AmaZulu royal kingdom just after having such a wonderful and successful Umkhosi womhlanga, a reed dance in English.
An event which started well with high police visibility following death threats from the opponents of King Misuzulu, sadly had a sad ending with a confidant to the King, losing his life, moments before he arrives at home.
It has been confirmed that Dr Dumisani Khumalo who was an advisor to the King and one of the council members of the King, was assassinated by unknown men while he was approaching his home at Bethany, Kwa Nongoma around 23:00 on Saturday.
Khumalo was returning from Umkhosi Womhlanga which was held at Enyokeni as he was such a crucial person to the King.
He served under the late King, Zwelithini kaBhekuzulu as his advisor too and King Misuzulu ka Zwelithini also kept him by his side because of the wisdom that he has.
Khumalo was one of those who did everything in their powers to protect throne of King Misuzulu against the vultures of his half- brothers, Prince Smakade and his companions.
It is a known fact that Smakade is against King Misuzulu as he deemed himself the rightful heir to throne since he is the first born of King Zwelithini yet he was born out of wedlock and his mother does not come from the royal family.
Despite all those red flags, Smakade and those who support him, push that he be given a throne and lead the great AmaZulu nation.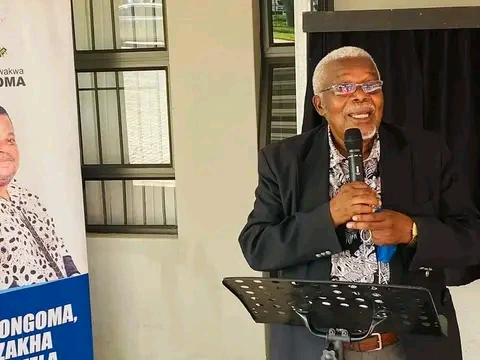 That he has failed numerous times to achieve, even the courts have dismissed them.
Khumalo was known as one of those who made sure that Smakade does not get the crown of leading the AmaZulu nation.
Last week, Smakade and his companions made threats that if Umkhosi Womhlanga ends up being hosted at Enyokeni Royal Palace which he claims to be his, blood will shed.
Indeed, it has happened exactly on their words as Khumalo has been killed.
Source : https://www.iol.co.za/news/confidant-of-zulu-king-assassinated-after-enyokeni-reed-dance-2d57ab4b-3720-47e1-b6a5-797ee9b29a02?utm_term=Autofeed&utm_medium=Social&utm_source=Facebook#Echobox=1663494970
Content created and supplied by: Mzansicelebritynews (via Opera News )