New trick people use to rob people at the malls Anele and Tumi confirm it, Watch as Tumi explains
New trick people use to rob people at the malls Anele and Tumi confirm it, Watch as Tumi explains
Anele Mdoda was born May 19, 1984, in Mthatha, Eastern Cape. Her Thembisa Mdoda (b. 1982) is a television personality. After her matric, she enrolled at the University of Pretoria Degree in Politics and International Relations. She worked at Highveld FM after her graduation in 2007. The following year, after she left Highveld FM and she worked for 5FM. That same year she contested the fifth season of the Strictly Come Dancing reality competition.
People are no longer safe out there, criminals are out there daily robbing people of their hard-earned cash. The way things have gotten out of hand they use tricks that are not simple to spot, that is why people must know about these tricks because we don't know who could be the next victim.
Anele Mdoda took to her social media account to share a trick that criminals use to rob people, below is what Anele posted: Guys. If someone comes to you at a mall at says they accidentally bumped into your car and they want to show you the damage, say it's cool insurance will handle it. It's a new scam.
Following Anele's post, another lady also went live on social media to share her horrific story after she was tricked and fell for the trick. The lady says back in 2015 she was scammed. She says she was in the store when someone came and told her in the store that they have hit her car and that she needs to come outside. She did as she is told, but to her surprise that was a trick to get her outside so that they can rob her. Which is what they did, she says they pointed a gun at her and told her to get into the car. Then they took her to go to the bank in the same center she was shopping in, That's when she was told to withdraw the money, but the money didn't come out because she had reached her daily limit. Then they took her to pick n pay but her card was declined. Then they took her card and asked for her PIN she gave them the wrong one, but they found out it was the wrong she then gave them the right one, then they took her back and put her in the boot and told her not to come out of the car otherwise they will kill her.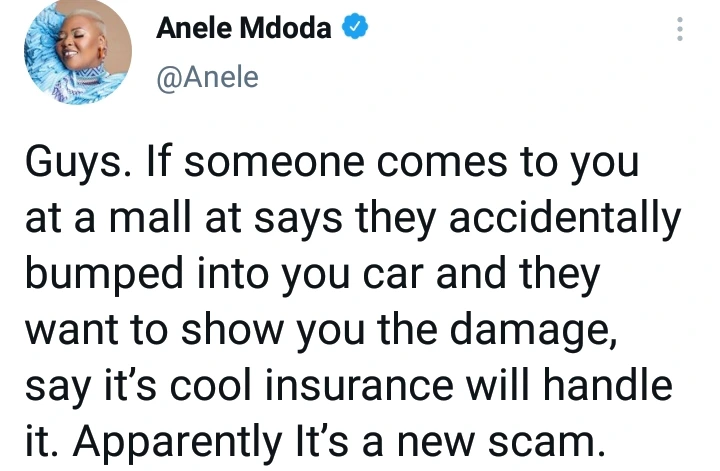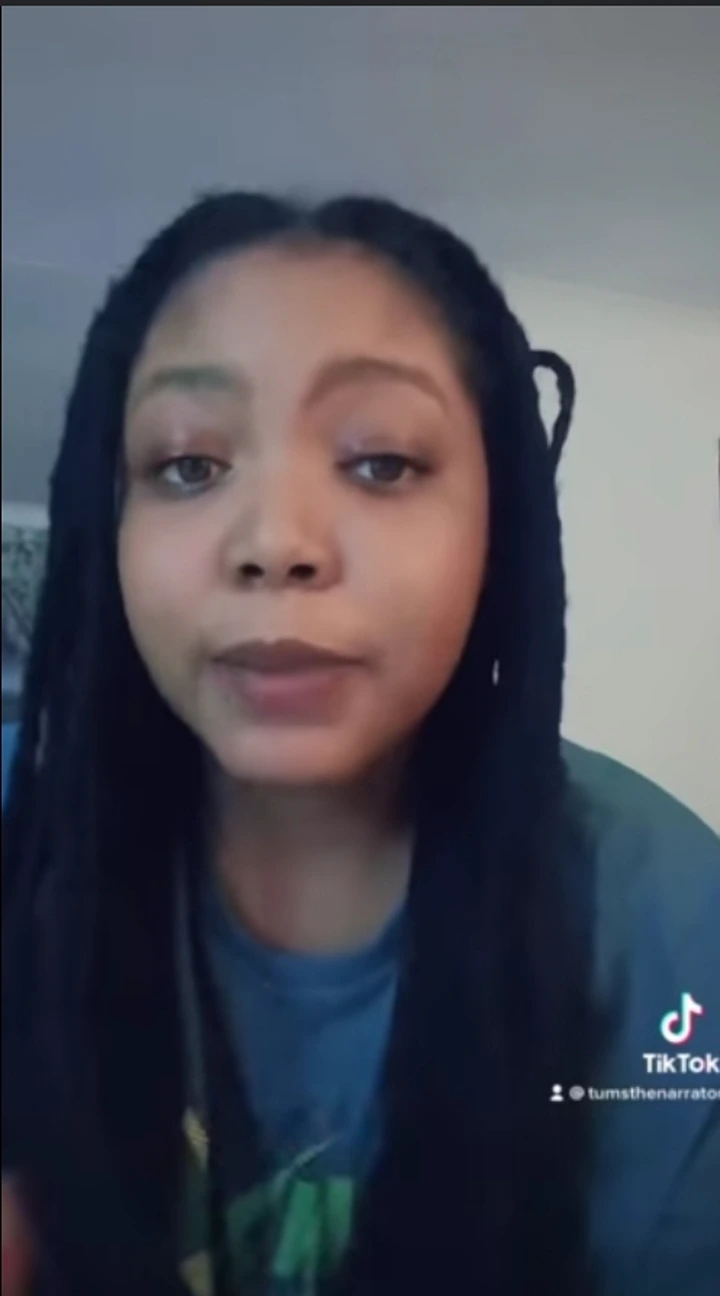 She did as she was told, but after some time she opened the car and cried for help they help her and called the police. A few weeks later she was at the groove and while she was there she saw one of the guys who robbed her she then called security they took the guy to the police station, she then called the police who were in charge of her case and told him she got the guy, the guy was taken to the station then they told her they will call her back but 8 years later they still haven't called her, her case its a cold case now.
People, please be careful out there when someone calls and tells anything about your car while inside, tell them it's ok, and don't go outside just to be safe.
Guys. If someone comes to you at a mall at says they accidentally bumped into you car and they want to show you the damage, say it's cool insurance will handle it. Apparently It's a new scam.

— Anele Mdoda (@Anele) November 27, 2022
Content created and supplied by: KgaogeloEntertainment (via Opera News )