Limpopo-based comedian sentenced to 10years behind bars after being found guilty of attempted murder
Limpopo-based comedian sentenced to 10years behind bars after being found guilty of attempted murder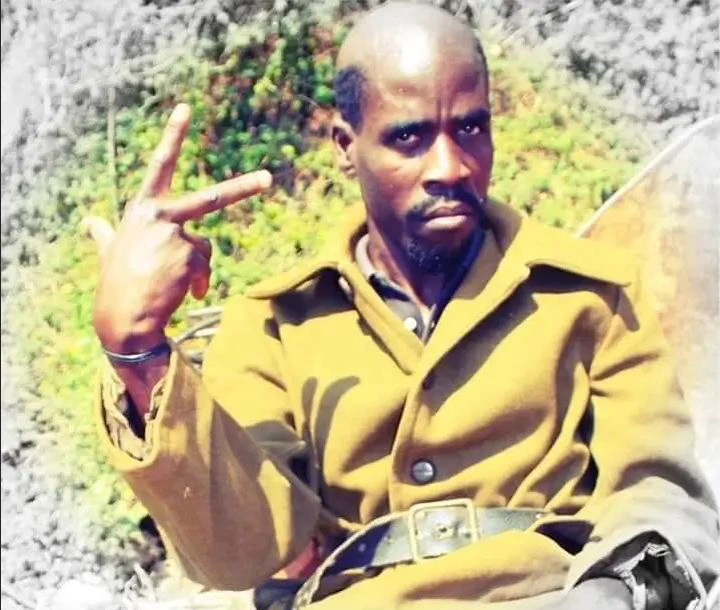 Source: https://www.facebook.com/100075657229321/posts/183303760868197/?mibextid=u6sdE0UmPM248HZi
Anyone is capable of committing a crime and it is sad that Satan works with us and later leave us behind when trouble rises. A well known comedian from Venda, Limpopo was given a sentence on Wednesday after being found guilty of attempted murder.
This man is a renowned dancer, radio presenter, Ntambudzeni Rasendedza, better known as Bundu. He was given a sentence yesterday Wednesday, 28 September to spend 10 years behind bars, Sibasa Regional Court found him guilty of attempted murder.Bundu's trial lasted for two years before he was sentenced yesterday. It is said that he kidnapping his own girlfriend and beaten her up before attempting to kill her. This case against him took time to pass, with the grace of God he was found guilty and given a sentence that suite him.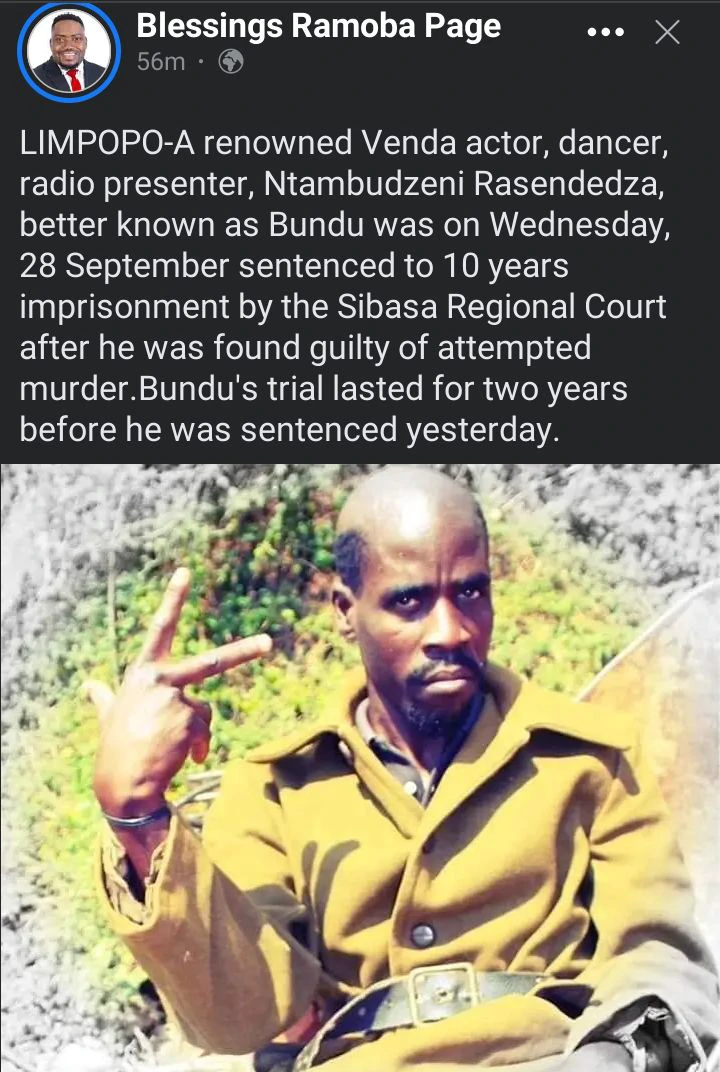 He tried very hard to run but the law managed to catch him at the end. God is good you can never hurt a woman and expect to walk free.
Content created and supplied by: MagneticNEWS (via Opera News )