Group Of Illegal Miners From Mozambique Caught And Stripped Naked Leaving Mzanzi Angry
Group Of Illegal Miners From Mozambique Caught And Stripped Naked Leaving Mzanzi Angry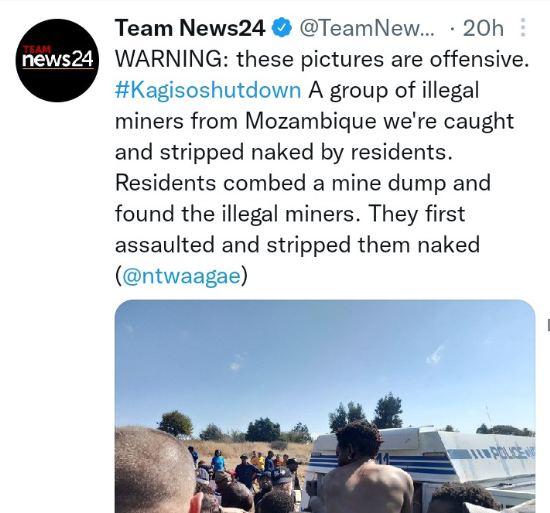 Several parts of the nation is on total lock down with officers of the South African police service trying to control the outburst. Businesses have been destroyed, people killed and properties lost in the fight against illegal immigrants and their heinous crimes in South Africa. But it seems South Africans are taking it too far.
Many social media users were left disgusted after a group of illegal miners from Mozambique were caught, brutalized and stripped naked. This is the highest degree of shame a person can ever face as a human and it seems South Africans don't care about the effects of what they are doing as they act in anger.
Over 130 suspects to the Krugersdorp rape case has been arrested and the SAPS have promised to see an end to the crimes committed by illegal miners, but some South Africans prefer to take justice into their own hands. Beating and harassing of possible suspects is terrible, but stripping them naked after the embarrassment is just wicked and inhumane.
Every one irrespective of his or her crimes, status, color or race is entitled is the right to dignity as a living person. Even the dead are respected and given better treatment talk less of living beings. This has really gone too far and the people behind this should be brought to justice for their wickedness.
Violence can never be the solution and after this acts, the illegal immigrants will only grow to hate South Africans and use past events as excuses when committing crimes in the future. South Africans go crazy when white students assault and bully their fellow black students, but don't think twice before dehumanizing their fellow Africans.
After all these violence, illegal immigrants are only going to get bitter and their revenge will be on our little children. Stand down and let the SAPS do their work, and if they fail then protest the sack the minister in charge who are paid taxpayers monies to keep South Africa safe.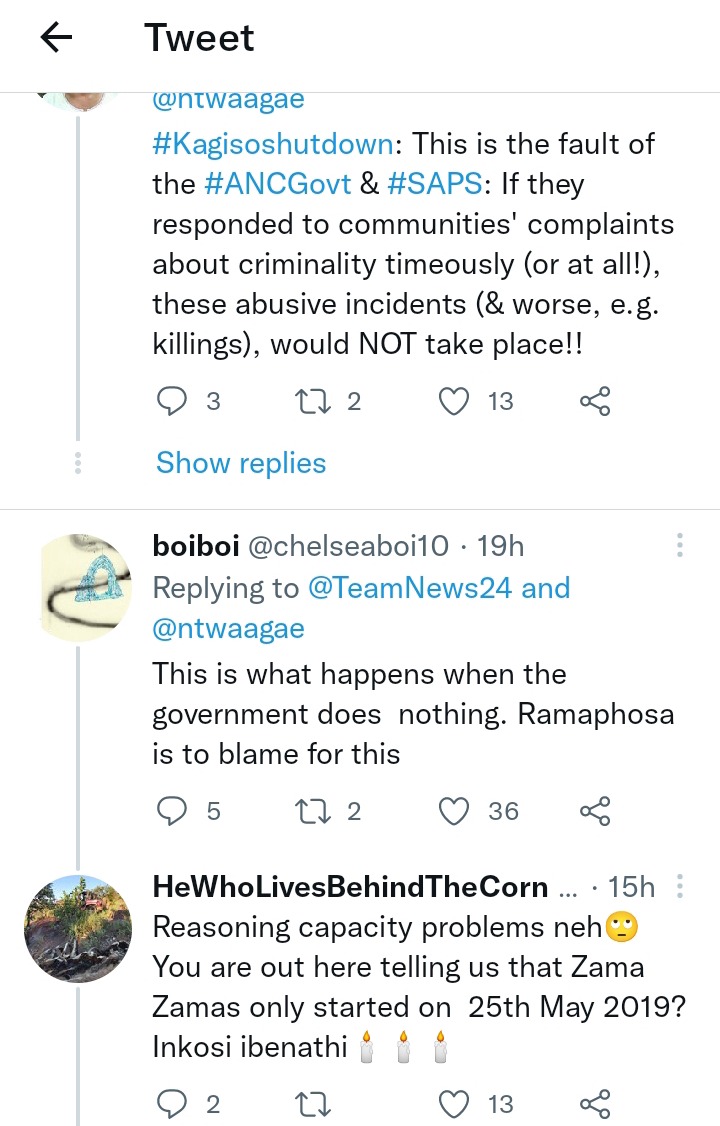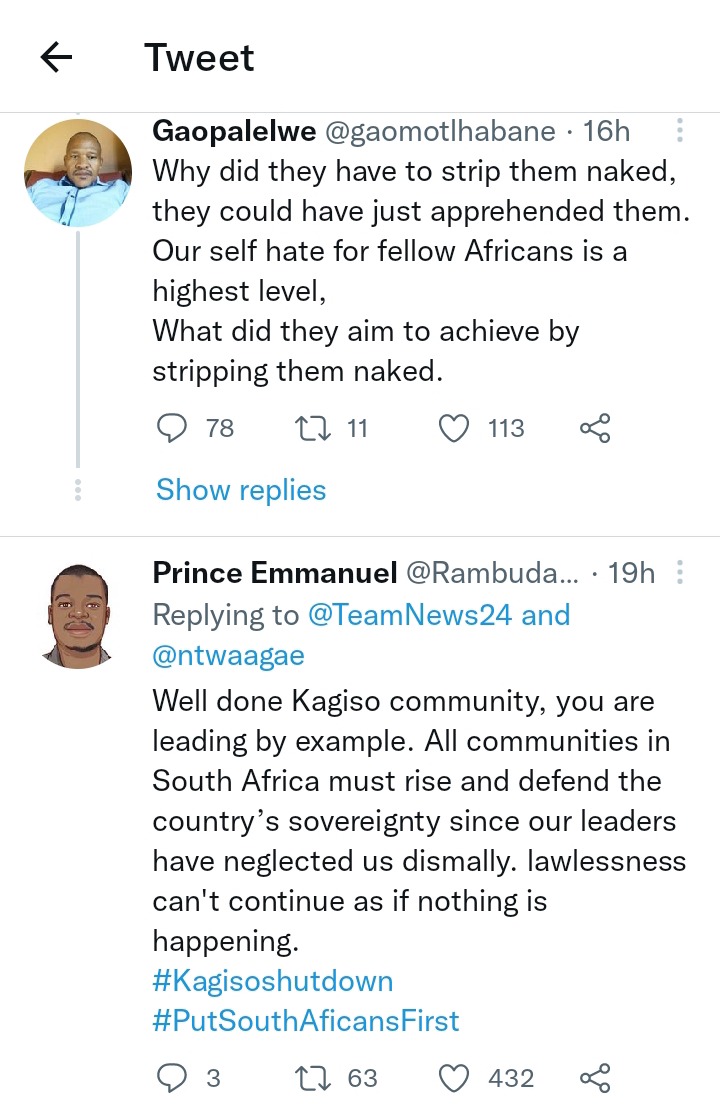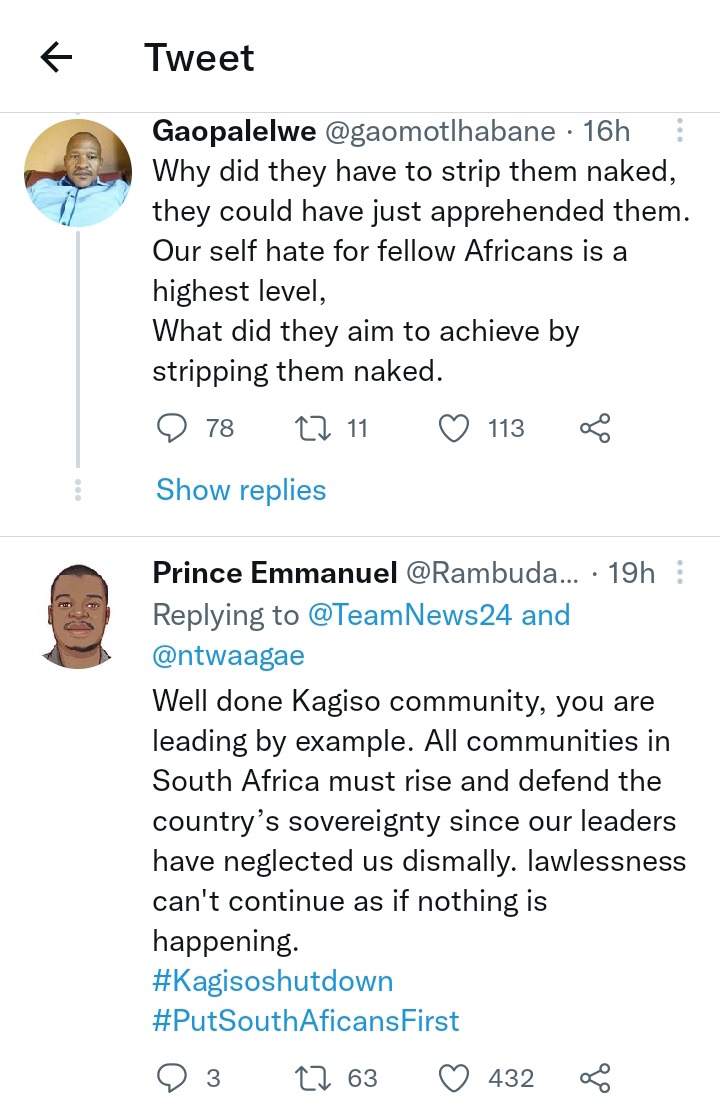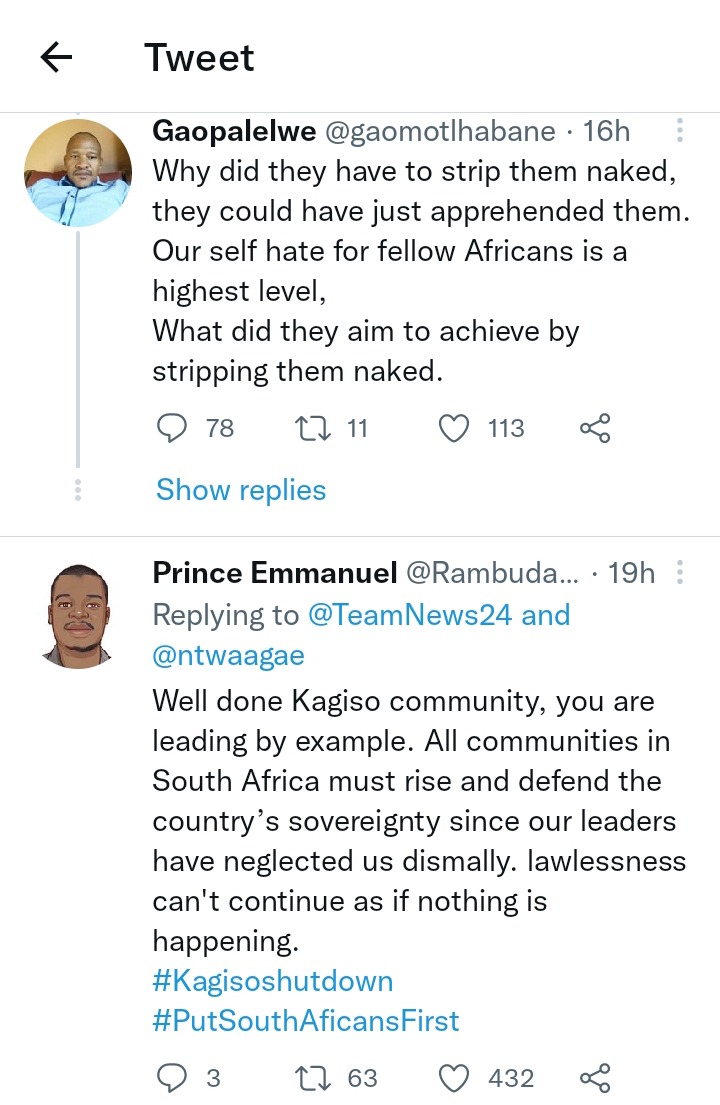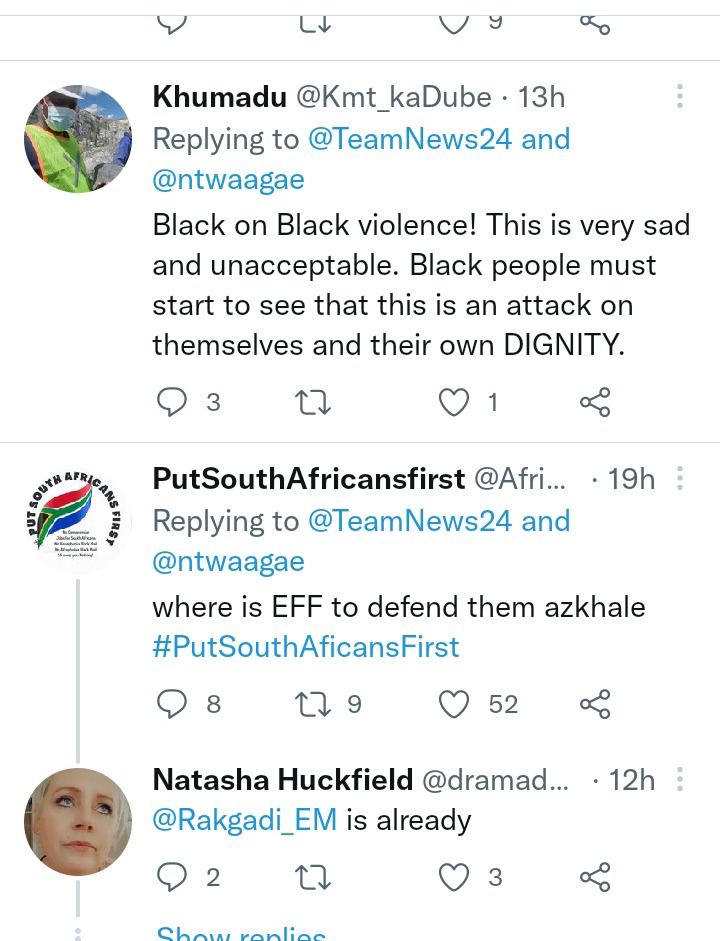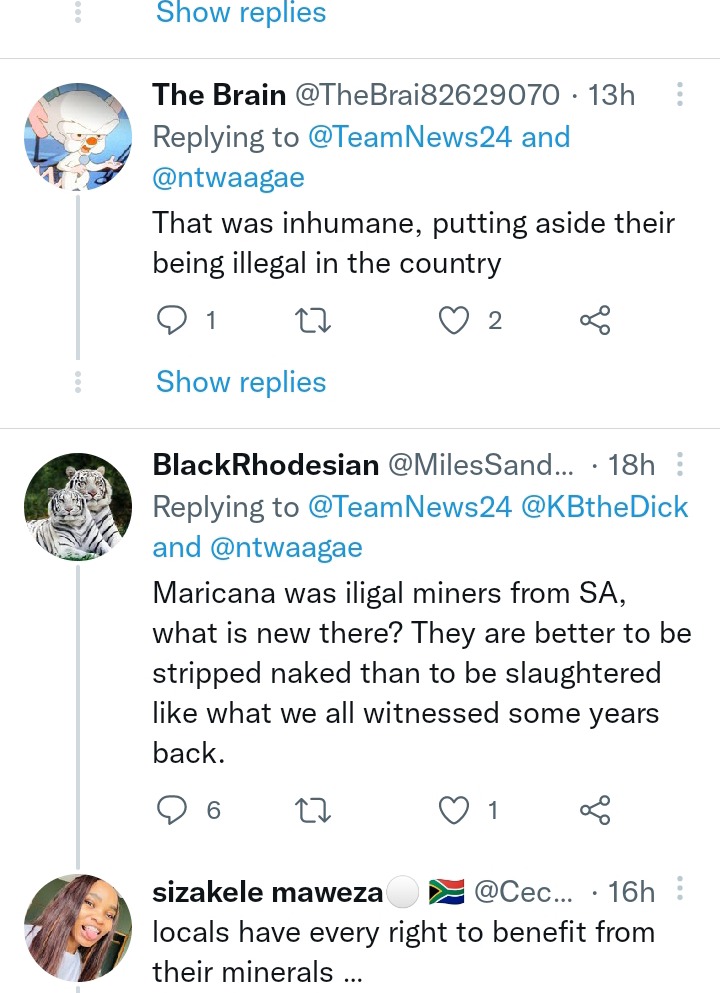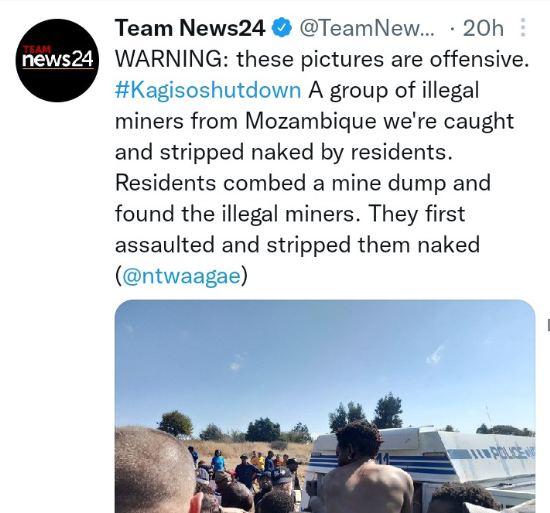 Source: https://twitter.com/TeamNews24/status/1555121235054452736?t=kFelvcURhUAVjy7cPWzVYw&s=19
Content created and supplied by: SA_Updates (via Opera News )