Cyril Is Not Playing ANC To 'Suspend' Another RET Bigwig
Cyril Is Not Playing ANC To 'Suspend' Another RET Bigwig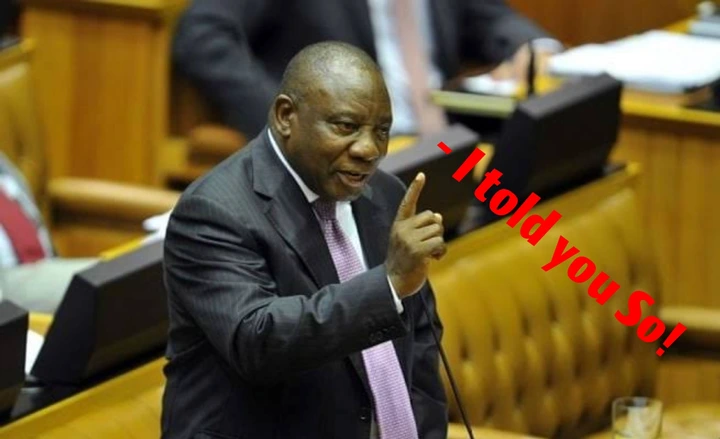 President Cyril Ramaphosa's corruption busting crusade has been in full swing across all the structures of ANC, and one begins to think that the promises he made at Nasrec in December 2017 about removing those who are alleged to have been beneficiaries of corruption from senior positions, is beginning to take shape and there is a particular group in the ANC which has fallen victim to the process which is intended to restore the credibility and dignity of the party – and these are the so called proponents of RET.
PHOTO: News24
It began with the most senior member of the RET brigade, Secretary-General Ace Magashule who was suspended in April, and his ouster was seemingly paving the way as many more others such as Andile Lungisa, Supra Mahumapelo, Carl Niehaus have since suffered the same fate.
Now, the step aside regime is again set to be employed to deal decisively with another RET proponent in Limpopo. When the resolution was ratified by the ANC National Executive Committee (NEC), like Magashule, Limpopo provincial treasurer, Danny Msiza who has been charged for his alleged involvement in the plundering of VBS Bank, was said to be ready to challenge it in court after he sought the legal opinion of one Advocate Moses Mpaga Senior Counsel.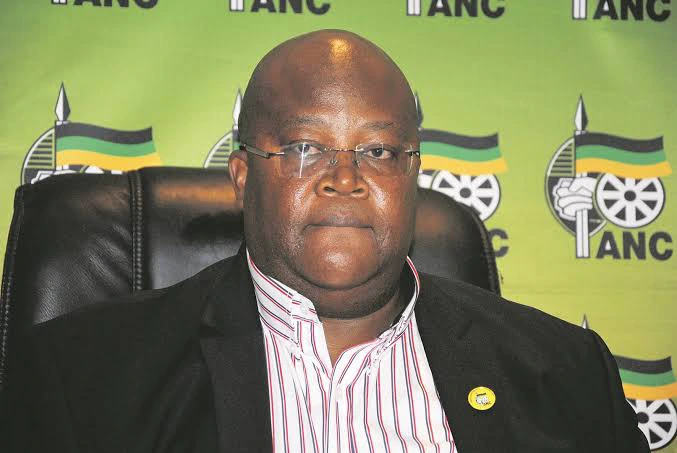 PHOTO: News24
Msiza had pleaded with the provincial leadership for a deviation in so far as the implementation of the rule was concerned, he was still stuck to advocate Mphaga's contention which suggests that those who are directly or indirectly impacted by the step aside regime had every legal right to contest it in court if the party violated their right to a fair and just administrative process.
However, it seems his attempts to prevent himself from facing the possibility of a suspension have been thwarted, this after the confirmation by the SABC that Deputy-Secretary-General Jessie Duarte Duarte has informed provincial secretary Soviet Lekganyane in which she instructed them to implement the NEC resolution without any fear of contradiction.
Screenshot: Twitter
Msiza is a prominent ally of former President Jacob Zuma and Magashule, and by virtue of that he is diametrically opposed to President Ramaphosa in ideological orientation, as he is a very keen believer in the transformation of the economy through radical means, this is evidenced by the amount of wealth he has acquired due to his connections as a senior leader in the ANC.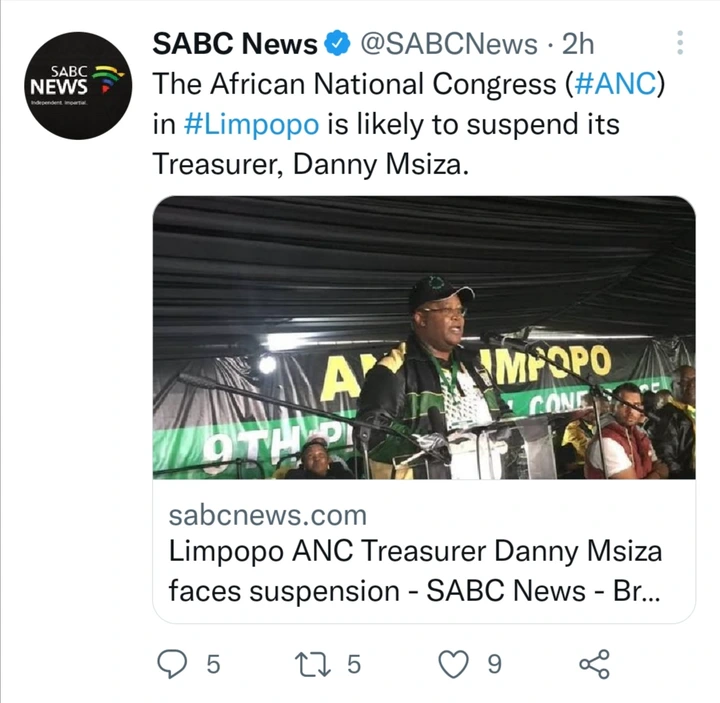 Besides the millions of rands he is alleged to have siphoned from the now-collapsed Venda-based bank, it was revealed subsequent to the VBS scandal that he and his wife Mmabogoshi Bellah Msiza, are actually property moguls who have a cumulative net worth of a whopping R164 Million.
PHOTO: News24 – Msiza's R16.5m property
You could argue that his looming suspension is not something that would be giving him sleepless nights, as he has so much going on in his life apart from politics.
It remains to be seen if the Limpopo ANC PEC will forge ahead with his suspension along with 8 others, but one thing is certain, Ramaphosa and his allies are not taking no prisoners as it relates to dealing decisively with corrupt individuals and they have declared war on the RET brigade.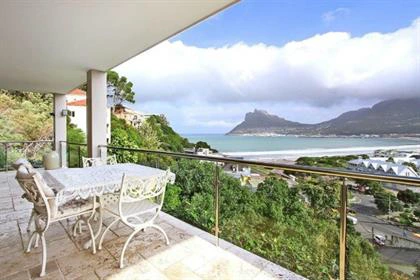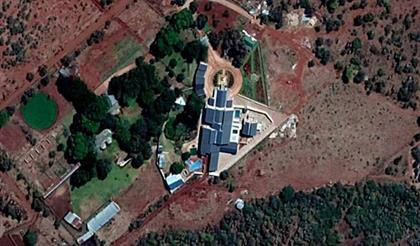 PHOTO: News24 – Msiza's R13million property
What do you make of Msiza's potential suspension?
Leave your comments in the comment section below, don't forget to share with your friends and family.
Kindly FOLLOW Us For More Stories.
Source:
The African National Congress (#ANC) in #Limpopo is likely to suspend its Treasurer, Danny Msiza. https://t.co/IARw2SUrhO

— SABC News (@SABCNews) August 17, 2021
Content created and supplied by: OnlineNewzBible (via Opera News )