21-Year-Old Killed In Accident While Returning From A Party: RIP
21-Year-Old Killed In Accident While Returning From A Party: RIP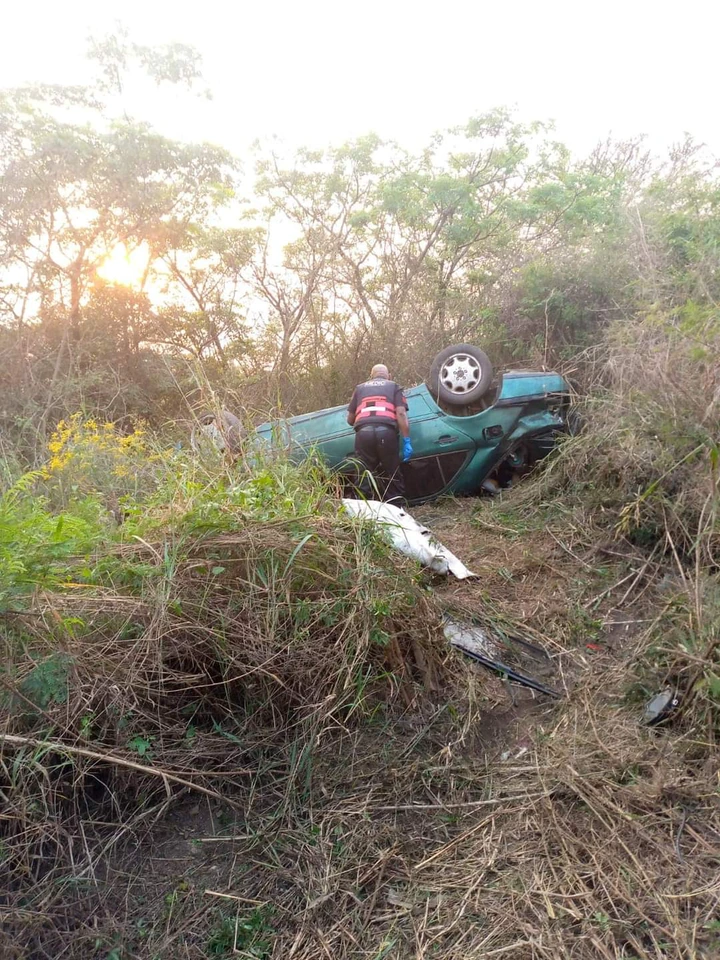 Female Returning From Party Killed In Accident In Ndwedwe, KwaZulu-Natal. It was extremely unfortunate for the female to find herself in this type of situation because she had not planned for her life to end in this manner, but it appears to be the case and it is very sad to many people.
A 21-year-old female was brutally murdered when the vehicle she was traveling in overturned while she and six other people were returning from a party. This is very tragic. Educators and members of the general public should emphasize the significance of being cautious on the road.
After receiving reports of a motor vehicle accident, members of Reaction Unit South Africa were sent out to the P100 at approximately 05:37 this morning. The members did everything in their power to assist those people, and emergency personnel were always called to the scene.
RUSA members discovered a green Mercedes Benz lying on its roof in a bush, and investigators were called to the scene to conduct the required investigation and prosecution to determine what exacerbated this accident.
Three females were sitting outside of the vehicle, but the remaining passengers are presumed to have suffered injuries.
They informed RUSA Medics that one person was trapped in the overturned vehicle; upon further investigation, the 21-year-old's body was discovered in the wreckage.
Her friends informed Reaction Officers that she had been out partying with 3 males the night before, and that the driver was supposed to drop the others off shortly after the accident took place.
He and two of his friends fled the scene on foot, and the women affirmed that he was drunk. In light of the recklessness studies discovered, the authorities are always encouraging motorists to continue driving very cautiously on the road. It doesn't even have to be you who is a reckless driver, because there are other drivers on the road who might be very careless.
Content created and supplied by: RSA_News (via Opera News )